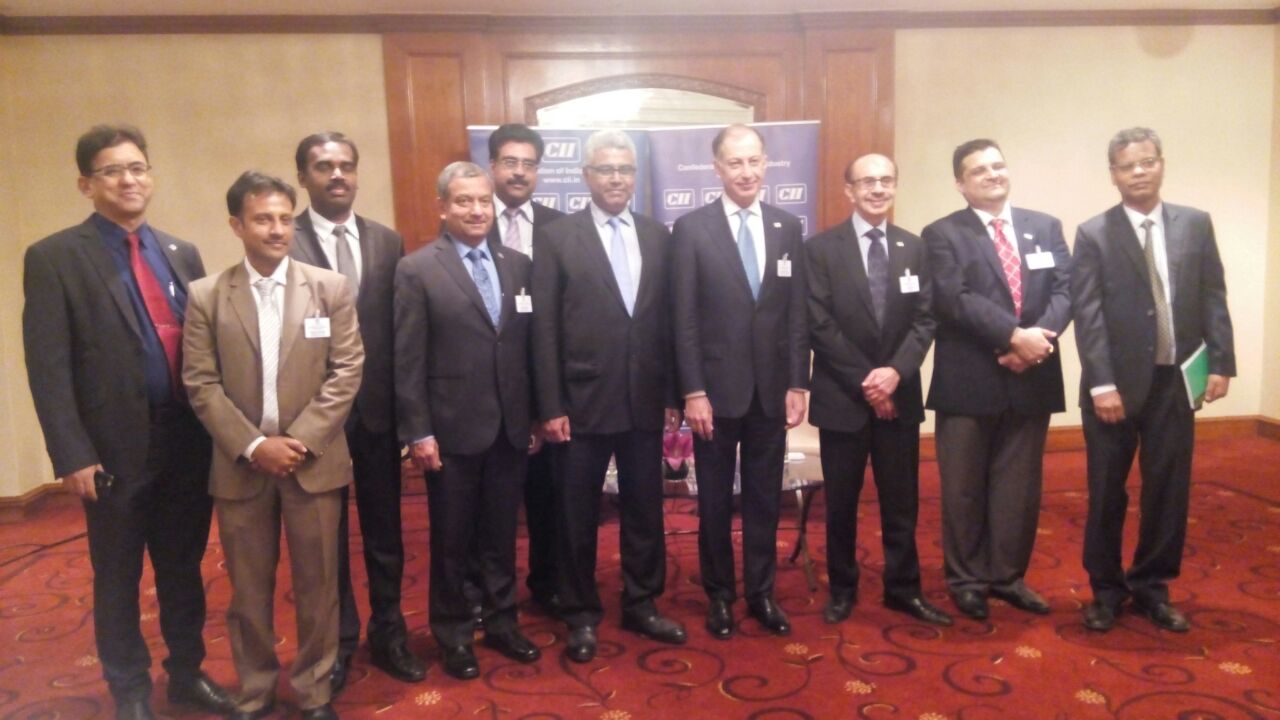 15 top Indian CEOs lead by Dr Naushad Forbes, President of Confederation of Indian Industry (CII) visit Indonesia on Monday, 18th July 2016 to Tuesday 19th July 2016.
The 2-day visit aims to enhance the economic relationship between two countries, and also as a follow up on the discussion held during the visit of Minister of Transportation of Indonesia, Mr Ignasius Jonan to India on February 2016.
Dr Naushad Forbes said that there is considerable potential for expanding trade between India and Indonesia in areas such as infrastructure, automobiles, IT, pharmaceuticals, as well as consumer goods. "There are many business opportunities between two countries. Economic activities will bring Indian commodities to Indonesia and vise versa."
He said that it is not only Indian companies expanding their business in Indonesia. Some Indonesian companies have also been expanding their wings to India.
"One of them is food processing company Mayora. They have 3 plants in India and successfully producing noodles products in India," he added. "And there are many opportunities for other Indonesian companies to do so."
The CII delegations, including the members of industries of India are interested to expand their business and establish their business in Indonesia, for example in manufacturing sector.
In the visit, delegations will discuss with Minister of Trade, Minister of Industry, Minister of Transportation, Cabinet Secretary, Vice President of BKPM and interact with the Chairman and members of Chamber of Commerce and Industry (Kadin) Indonesia as well as Association of Indonesian Business (Apindo).
The visit also includes the business meeting with Jakarta government, discussing several topics such as water and waste management, renewable energy, IT and more with Governor of Jakarta.
This business meeting will provide a platform for Indian industry to know more about areas in Indonesia and opportunity for collaborations.