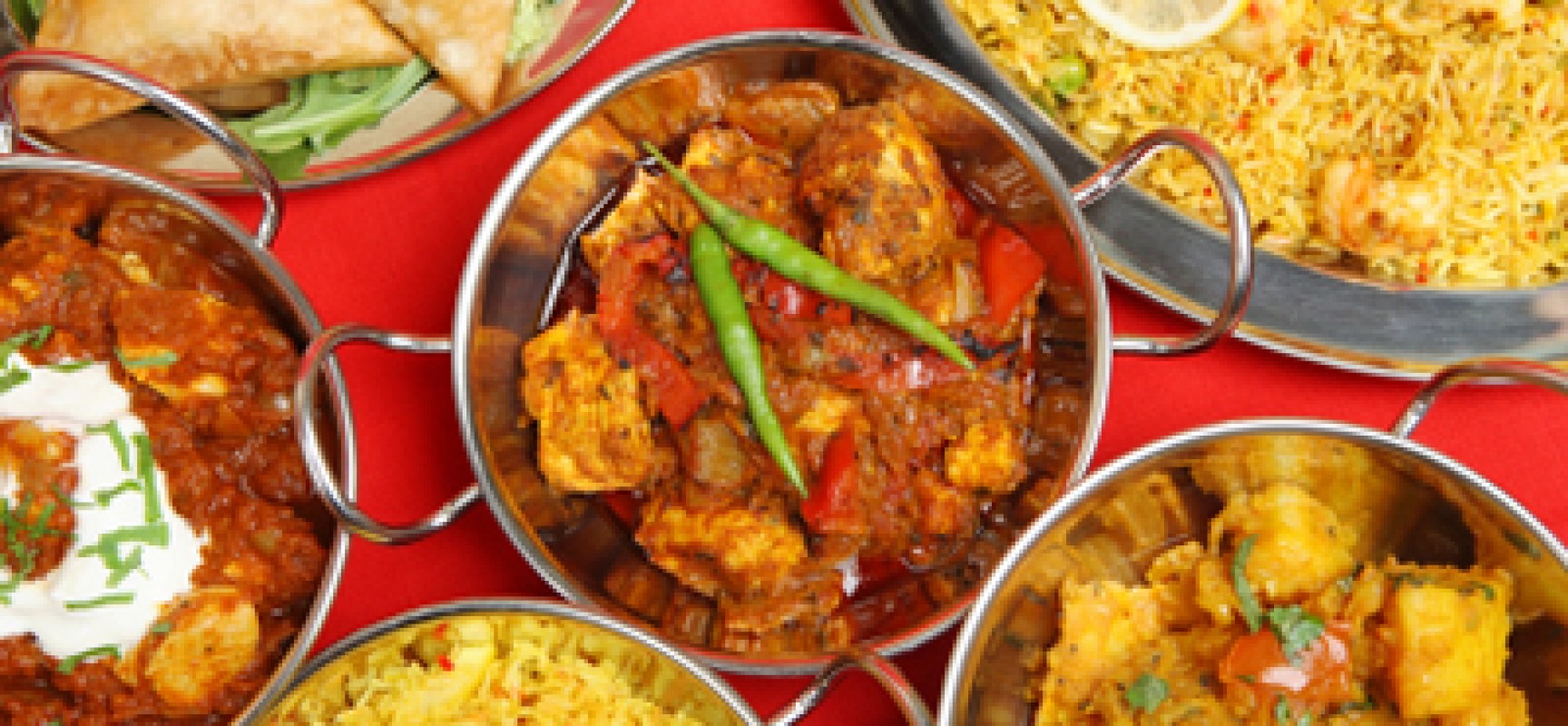 by : Mehru Jaffer
When people outside of the country think of Indian food, images of red, hot curries and spiced legs of lamb, chicken, and bread baked in clay ovens come to mind. Needless to say that there is much more to Indian food than just curries. In fact the cuisine of India is as varied and as diverse as the country of one billion itself.
The valley of Kashmir lying in the lap of snow clad mountains in the north is indeed famous for rich lamb curries wrapped generously in yoghurt and spices that help to keep the body warm while the kitchens in the tropical states of southern India specialise in a lot of yoghurt, vegetables and lentil dishes, accompanied with the extract from tamarind that has a cooling effect on the body.
But eating out was never really part of Indian culture till very recently and since the first restaurants were started by some enterprising Punjabi people of north India, the menu they offered initially has remained the standard food found at most Indian eating houses around the world, including Jakarta. The best place for a sub continental meal is still in the home of an Indian. And now even those who eat at restaurants know this, their tastes having been transformed after several bites of the real thing. Today they are quick to express their exhaustion at the monotony of menus available and are demanding a more varied fare.
Besides many are also on the look out for a more office-friendly, and less difficult-to-digest alternative to a cholesterol-rich, non-vegetarian meal, especially at mid-day. A hot favourite to steam out from the kitchens of south India therefore is the dosa which may have been a snack in ancient times but is happily consumed as a meal in itself today.
"To call a dosa a pancake would be to do it no justice at all," says Madhur Jaffrey author of A Taste of India, of the thin, round plate made from a batter of fermented parboiled rice and split peas stuffed with a mixture of spicy potatoes and peas and rolled up into a pipe made of shimmering gold. This delicacy is gloriously served with a lentil and vegetable soup along with many a mouth watering dip.
Idlis or ferrmented rice batter steamed into spongy, white cakes and eaten with the same hot lentil soup is yet another delight from the same provinces of the south. And the good news is that now both dosa and idli are available here in plenty at many a restaurant.
Thanks to Sarita Shamdasani a rather sumptuous meal of south Indian delicacies was enjoyed here last week at the Queen's Tandoor. In between sips of cardamom flavoured tea and spoonful of lentil soup Sarita said that she was born and brought up in Indonesia and for a long time Chinese food was her favourite cuisine. It was only 15 years ago after husband Ramesh asked her to help him start a restaurant that she travelled to India to find out what people in the land of her ancestors ate.
"Ramesh made some films that did not do well at the box office. He wanted to wind up his business in film production and open a restaurant instead," recalls Sarita.
Queen's started as a Chinese restaurant on Jalan Veteran and introduced Indian food a decade ago, specialising at first in food that the sprawling Sindi community here was terribly nostalgic for. Sindis had left their home in western India in large numbers many generations ago to come here in search of better trade. As members of this community prospered they liked to eat out and to spend some leisure time at places like Queen's to chatter away in the language of their forefathers and for a taste of what they recalled was cooked in their grandmother's kitchen. Sarita belongs to one such family.
But her business really picked up, she says, when the restaurant moved last year to Permata Plaza on Jalan Thamrin attracting a more varied crowd due to its more convenient location offering both north, and south Indian fare. Even today it is mostly Indians who ask for dosas and idlis at Queens's. But often guests from western countries see people on other tables enjoying a south Indian meal and they want to try it too, Sarita observed.
Her reputation for providing authentic food from different regions of the Indian sub continent is also on the rise as she caters for numerous private parties held almost daily. With more and more people preferring to eat out and less and less wanting to cook for themselves, Sarita is considered a blessing in disguise. At a dosa and idli party, Sarita will arrange for an entire stove to travel along with the gigantic hotplate on which a dosa is prepared one by one and offered to each guest piping hot, straight off the fire. The result is that word about the goodness of the food that she offers is spreading fast.
"We are operating like a food factory these days. It is not just south Indian meals that we prepare but have equipped ourselves to provide food from any province in the Indian sub-continent. You name the food and we promise to put it on your table," adds Janum enthusiastically, Sarita's young daughter-in-law. Queen's in fact is run as a family business with Ramesh and their two sons taking care of practicalities at the two outlets at Permata Plaza and Ambhara Hotel while Sarita and Janum are left to concentrate on spicing up each order as if they were putting together a meal in their own private kitchen, for themselves.
It is little wonder then that guests are seen thronging at Queen's as if they were paying homage to their own kitchen.
All inquiries regarding reservation and catering can be made from Jalan MH Thamrin Kav 57 at  telephone number 3903287, fax 3903286 and email queens@pacific.net.id