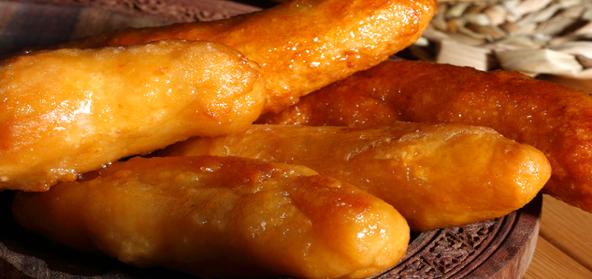 Sonal Sadarangani demonstrated sweet flour rolls or Tosha which are very similar to North Indian Shakar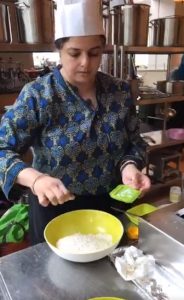 Paare or Gur paare at the 2nd What's Up Chef cookery event.
Register here if you would like to be a chef on the next 'What's up Chef' event >>
Ingredients for Indian Sweet Tosha: 
1 cup of all purpose flour
1 pinch of bicarb soda
5 tbsp of cooking oil
oil for deep frying
1 pinch of salt
¼ tsp of Jeera/cumin
5 tbsp of water
Method: 
Mix the dry ingredients, flour, salt, bicarb soda, and jeera. Add oil and water until it becomes dough.
Knead the dough until smooth. Split and shape the dough into twenty five equal parts.
Deep fry the shaped dough shapes until they turn golden brown.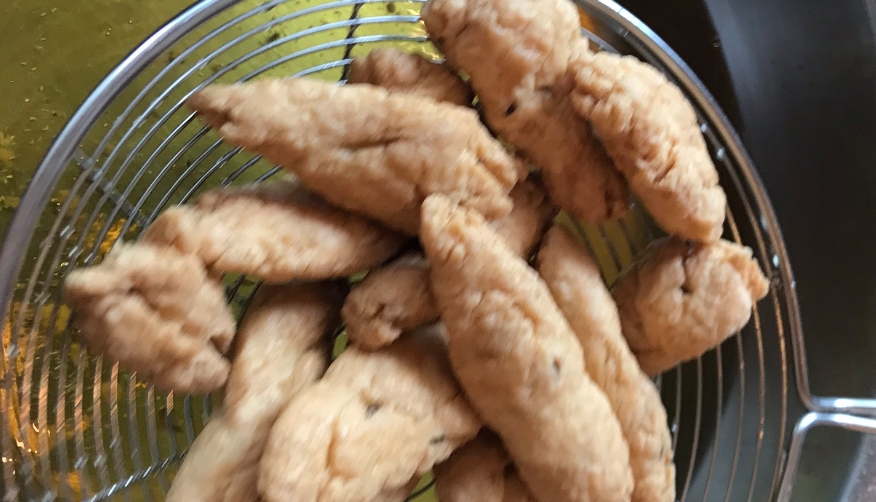 For sugar coating: 
5 tbsp of water
A few drops of rose essence
5 tbsp of sugar
a. Cook sugar and water until it forms one thread-like consistency.
b. Add the fried toshas and stir it carefully. Wait until they are well-coated.
c. Serve it cool and enjoy your tosha.