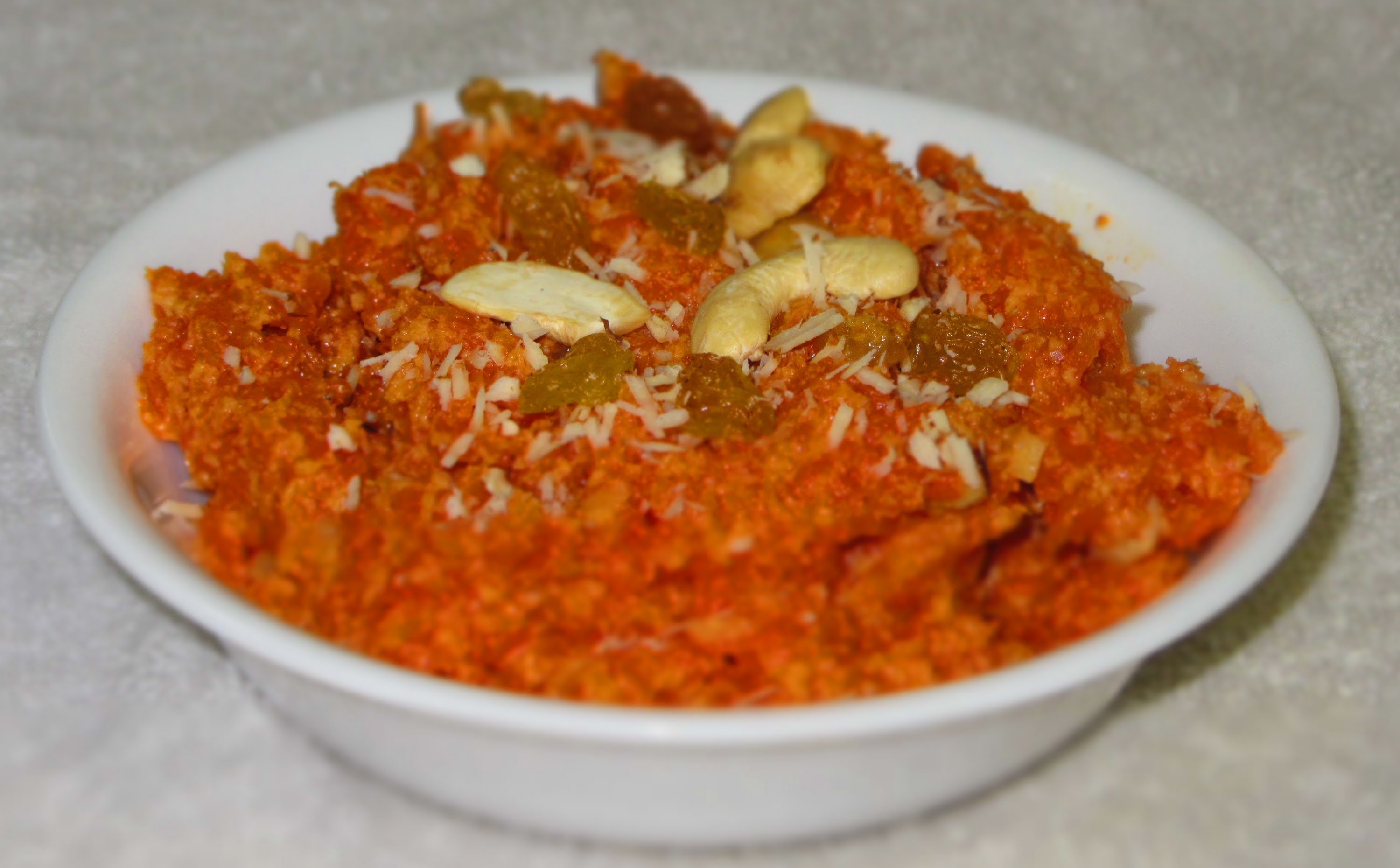 Gajar ka halwa or also known as carrot halwa is an Indian dessert pudding with carrot as its main ingredient. This dessert is traditionally eaten during festive occasions like Diwali, Eid-ul-fitr and Raksha Bandhan. During the winter months, it is served hot. 
Serves: 4
Time required : 30 minutes
Ingredients :
250g carrots (preferably the desi variety), grated
5 tbs (75 g) ghee
1 litre cow's milk or skimmed milk
1/4 cup (40 g) raisins
100 g sugar
1/2 cup (80 g) cashewnut, halves
100 g mawa
Directions :
Heat the ghee in a non stick pan on medium heat. Add the grated carrots and fry till they turn light brown. Add the milk and cook until almost dry. Add sugar and stir well till the sugar is dissolved. Add the raisins and cashewnuts.

Keep stirring continuously, otherwise the mixture will stick to the bottom. Stir until semi dry. Add mawa and mix well.

Cook until the halwa leaves the sides of the pan and ghee separates from the halwa. Drain out the ghee from the halwa before storing it. Store in a refrigerator. Serve warm. Garnish with silver varakh and cashewnuts.