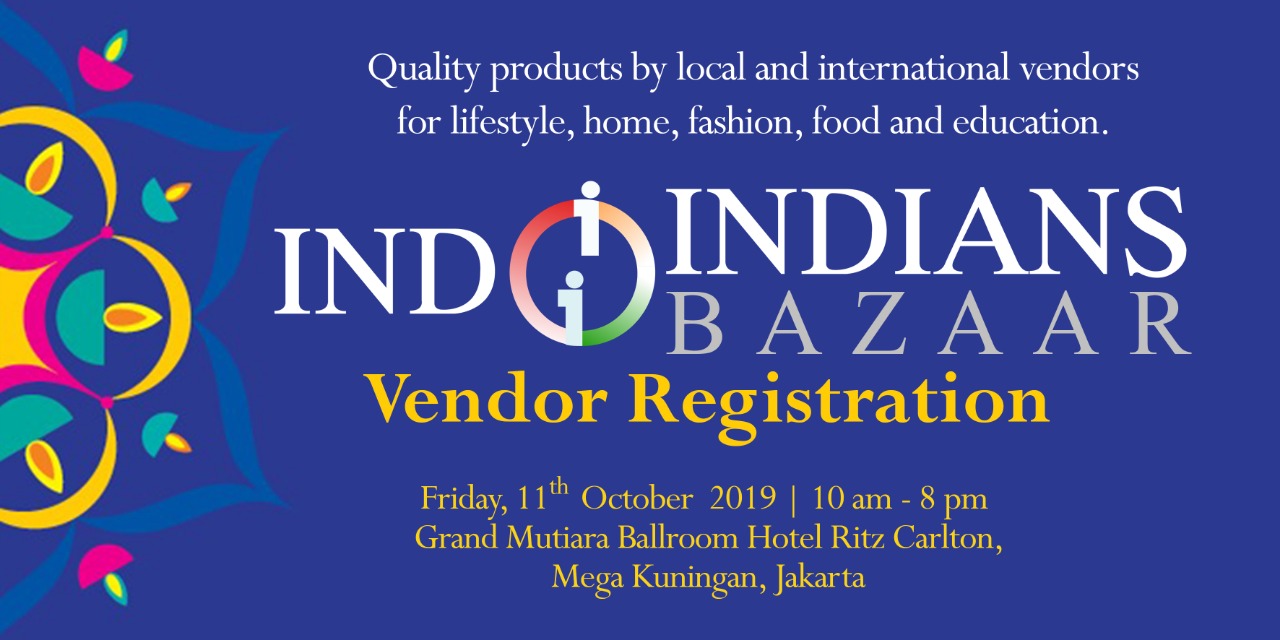 Weekly newsletter online with featured vendors online here >>
Namaste friends,
Its been super busy and exciting preparing for the Indoindians Bazaar on Friday, 11th October at Grand Mutiara Ballroom, Hotel Ritz Carlton, Mega Kuningan, Jakarta.
Featured in this newsletter are 10 vendors participating. The full list of vendors here >>
New articles on
– Alternative medicine in Indonesia
– Things to do in Batam
– Indonesia's new capital city, and
– 6 places to visit in East Kalimantan.
Register today for the Indoindians Bollywood Dance Party on Friday, Sept 27th.
For updates at your fingertips, download the Indoindians mobile app today!
Warm Regards,
Indoindians Team
Weekly newsletter online with featured vendors online here >>