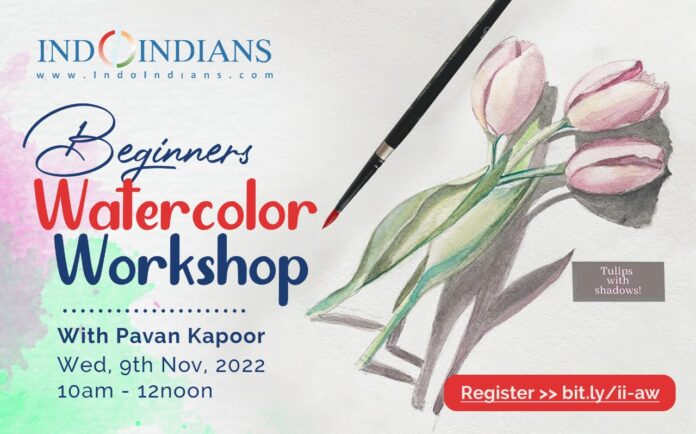 90 mins Watercolor Painting workshop for beginners, with Pavan Kapoor.
The watercolor workshop by Pavan Kapoor is a beginners class and whether you're brand new to watercolor painting or are already familiar with the basics you can paint beautiful cards.
The ethereal and transparent quality effects of watercolor paintings makes them so beautiful. It may look hard to recreate but if you know a few simple and easy techniques, even one who has never painted before can create beautiful art.
Here's a chance to have fun and learn Pavan's simple and effective style of teaching watercolor art in a few simple strokes that even a beginner one can corporate very easily.
Come and pick up these skills in a few simple techniques that one can incorporate very simply.
When: Wednesday, 9th Nov from 10.30am
Where: Somerset Grand Citra Apt Function Room, Kuningan, Jl. Prof. DR. Satrio No.1, Jakarta. Google map location
Fee: IDR 300,000/person | Includes painting kit & coffee break
Limited to 20 seats only
About Pavan Kapoor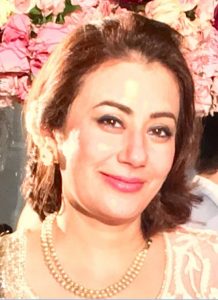 Pavan Kapoor is an aqua-realist residing in Jakarta for the last three decades. Pavan is an accredited Art Based therapist since 2019 and practices art based therapy in her studio as well as teaches watercolors online.
"The Watercolor medium is beautiful in its simplicity. The simple materials required make it easy and convenient art form to pick up. All you need is an idea, good, heavy cotton paper, a brush, a speck of paint and of course plenty of clear water and you are ready to go," she says.
While painting a myriad of painting subjects Pavan specializes in Modern tropical florals.
She also takes painting classes online. View her paintings on Instagram @pavankapoor21art