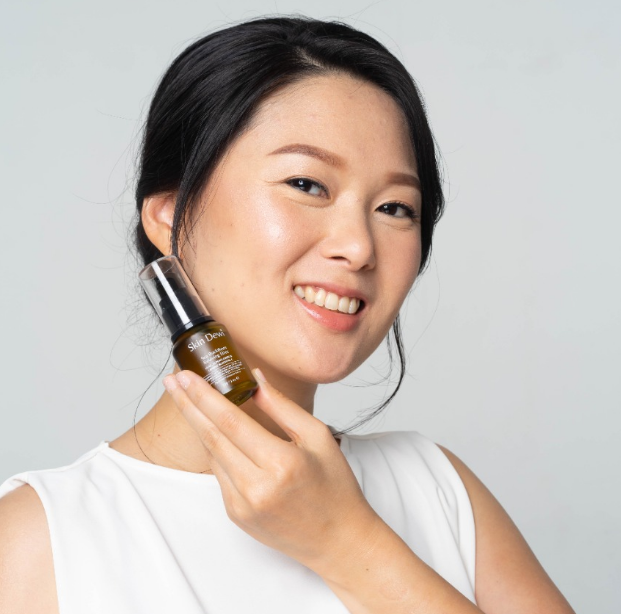 Indoindians Newsmakers – A series of online interviews with newsmakers in Indonesia
In-depth, insightful and candid conversations with people in Indonesia from all walks of life. Life, ideas, stories, inspiration, motivation, success and more…a new initiative to connect and share.
Dewi Kauw, Founder and formulator of Skin Dewi, an organic and natural skin and body care line with a mission to transform people's lives through their skin, body health, and self love practice.
Formulated with high quality ingredients and following the Natural Skin Care standardization based in UK
With holistic approach to determine the roots of skin issues and how to treat them from inside and out
Safe to use for sensitive skin and are formulated for those who live in the tropics
Professional Experiences
Analyst at Fluke Corporation
Managed projects, training, and daily administration of Oracle Business Intelligence
Consultant at Calypso Healthcare Solutions
Developed and managed the company's business performance
System Support Coordinator at Safeco Insurance
Managed projects in Enterprise Technology Systems Department
Educational Background
Advanced Diploma in Organic Cosmetic Science at Formula Botanica
Diploma in Natural Skincare Formulation at School of Natural Skincare
Therapeutic Foundations of Essential Oils and Essential Oils for Skin at Tisserand Institute by Robert Tisserand
Natural Perfumery at Grasse Institute of Perfumery
Bachelor of Science in Chemical Engineering with minor in Chemistry at University of Washington