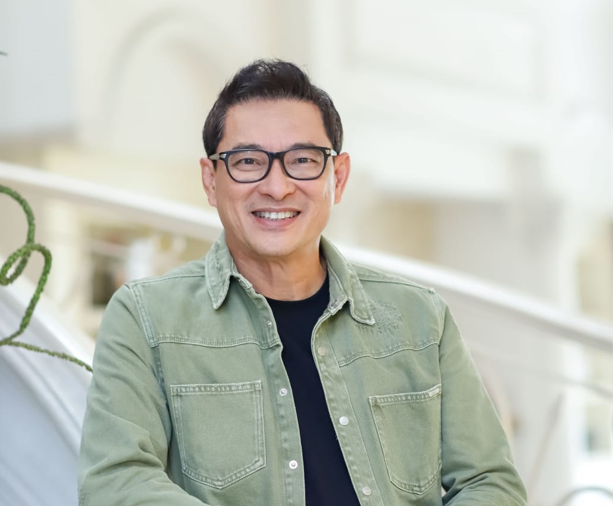 James Gwee, Indonesia's Favorite Trainer & Seminar Speaker
His specialty is in the areas of sales, Motivation, Services Excellence, Leadership, Managerial Skills, team Building and Personal Development
Although a Singaporean, James has vast experience conducting training for Indonesians, having conducted more than 2,000 In-house Training for more than 900 organizations in Indonesia. Till date, nearly one million people have attended his public seminars. His clients cover a wide spectrum of business, including banks, insurance, tour & travel, real estate developers, manufacturing, transportation, hospitals, telecommunication and even public utilities.
His radio talk shows in Radio Smart FM called "Smart Business Talk" are listened by one million listeners in 20 cities in Indonesia.
James Gwee is also:
Creator of Indonesia's FIRST e-learning website www.SeminarSeumurHidup.com containing HUNDREDS of video and audio clipping of James' seminars & Hundreds of articles written by him & FREE e-books
Author of 10 books including 6 national best seller "positive Business Ideas", "Setiap Orang Sales Harus Baca Buku Ini", "Setiap Manager Harus Baca Buku Ini", Setiap Orang Sales Harus Punya Sales Script", "Setiap Orang Sales Harus Punya Mindset & Attitude Juara ini", "Setiap Karyawan Harus Baca Buku ini".
Creator of more than 20 Best Selling CD's For Sales, management, entrepreneurship, customer services excelence and personal development. More than 80,000 CD's has been sold and millions of people have benefitted from listening to his CDs
James' integrated program for teenegers is Dream Achiever's Roadmap To Success. This program is specially designed help teenegers to identify their dreams, plan their roadmap to achieve their dreams, and to develop strong and positive character to prepare them to succeed in life. More than 95,000 teenegers have attended his training, many of whoam are now doing well in universities all over the worls. Some are now successful enterpreneurs and professional young adults.
His weekly program "IM_POSSIBLE" in Metro TV inspired millions of viewers each week.
He is also permanent writer in Majalah Marketing & Majalah Bahana