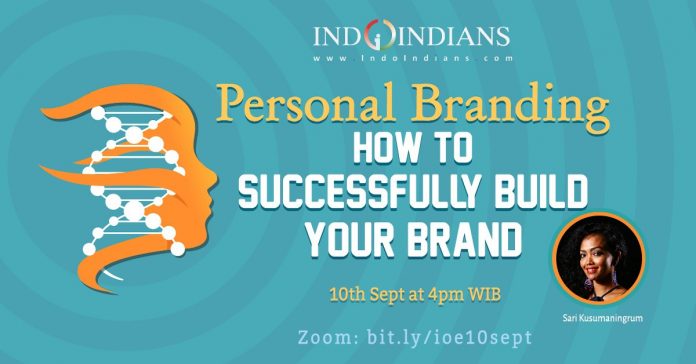 Do you ever Google yourself? What do you find?
What is a personal brand?
The single most valuable thing you can have in today's digital world is a powerful personal brand – the act of being intentional with the way you present yourself. It is the unique combination of skills, experience, and personality that you want the world to see you. It is the telling of your story, and how it reflects your conduct, behavior, spoken and unspoken words, and attitudes.
Ultimately, the question is: what kind of impression are you leaving?
Sari Kusumaningrum shares why YOU should care about building a personal brand, how to develop your own personal brand, and more.
When: Thursday 10th Sept at 4pm Jakarta
Where: Online Zoom. Register here >> to get access details via email
About Sari Kusumaningrum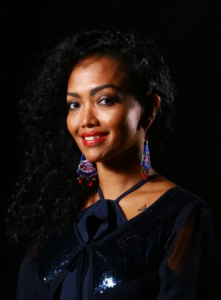 Sari Kusumaningrum is a super connector, media specialist, an innovative marketing strategist and out-of-the-box thinker with nearly 21 years of experience working in marketing and communications, advertising, public relations, and event management.
She wears many hats as President Director of PT Juwita Bersinar Indonesia and Director of International Relations and PR/Media of World Modest Fashion Week.
She serves as Vice Head of KADIN (Kamar Dagang Indonesia, Indonesian Chamber of Commerce and Industry), Permanent committee, International Relations for USA and South American Countries, Media Advisor at Indonesia-Jordan Business Council and Indonesia Tanzania Business Council.
She is a Founder of Jakarta Business and Diplomatic Circle and actively organizes gathering and networking events.
Sari has served as Editor in Chief of The Peak Indonesia and recently appointed as
Senior Executive Editor of Beritasatu Global Brands (English publications under
Beritasatu Media Holdings: Globe Asia and The Jakarta Globe)