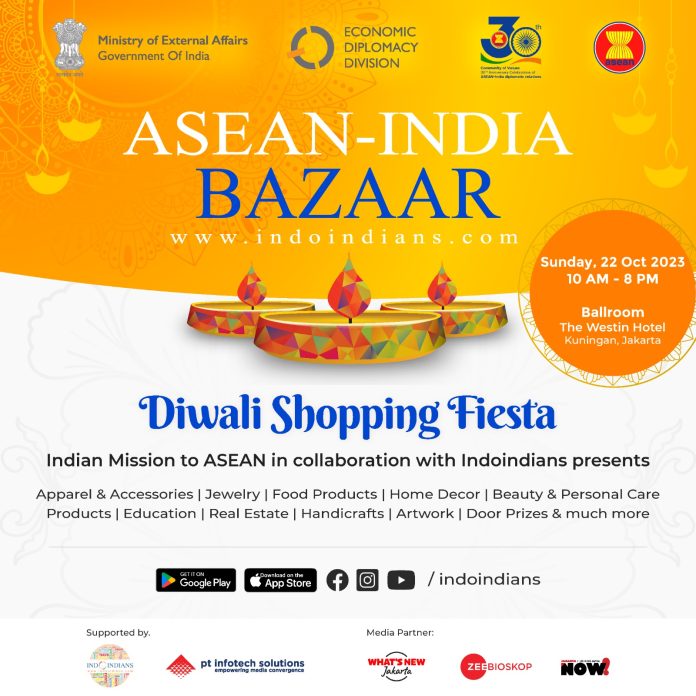 Indoindians Weekly Newsletter: Announcing Indoindians Diwali Bazaar, Events & More
Namaste Friends,
We are very excited to announce the ASEAN-India Bazaar on Sunday, 22nd October at Java Ballroom, The Westin Hotel, Jakarta.
Lifestyle, Food, Art, Real Estate, Fashion, Education, Home goods and more. Food court for food vendors with seating area for diners.
Registrations are invited for vendors, artists and food stall. Select Table/ Art Panel, Register and Pay at bit.ly/bzr-vendor to book today!
For any queries, contact Marissa: +6282210008272 (WA)
Promote your brand as a Sponsor at bit.ly/bzr-sponsor
Other Upcoming Events:
Warm regards,
Indoindians Team
WA +6282210008272
Indoindians Weekly Newsletter: Announcing Indoindians Diwali Bazaar, Events & More