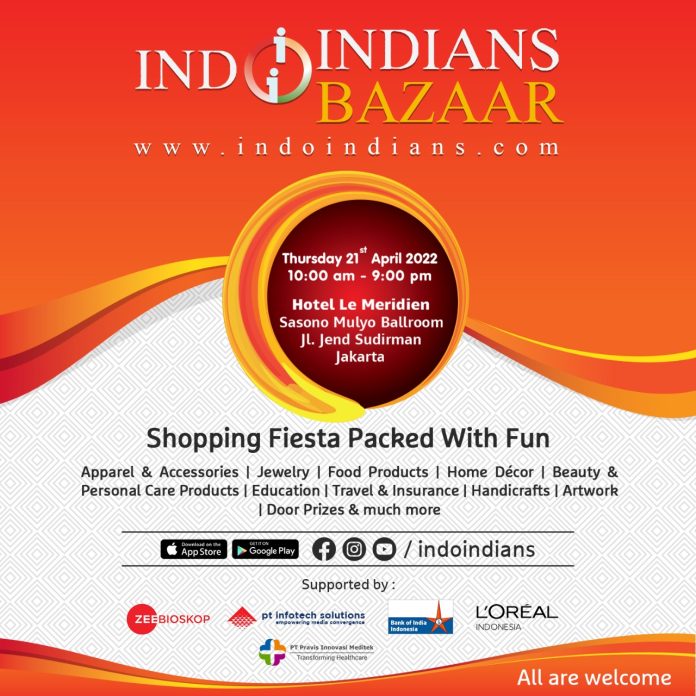 Namaste Friends,
Save the date – Thursday 21st April, 2022 to attend the Indoindians Bazaar at Hotel Le Meridien, Jakarta. Looking forward to meeting you all there 😀😀
The 9 days of Chaitra Navratri are from April 2nd. Our newsletter has informative articles on food and diet during Navratri.
Chaitra Navratri April 2 – 11
New Year Day Celebrations Across India
Healthy & Nutritious Fasting For Navratri
This Navratri feel divine with fasting and correct diet plan by Geeta Seth
Do download the NEW & IMPROVED Indoindians Mobile App, so you can access all the articles, event info and even our LIVE videos everywhere. Download today and do share feedback.
Warm regards,
Indoindians Team