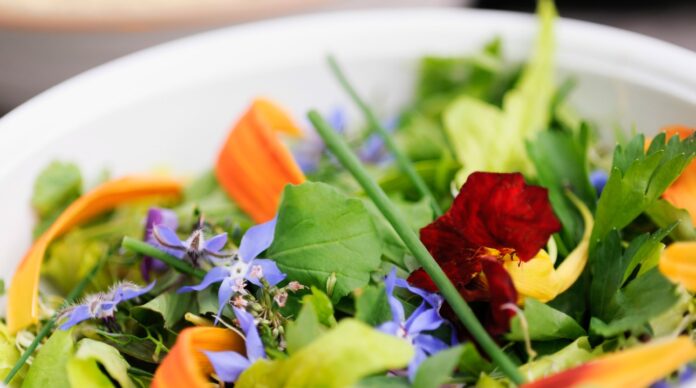 Indoindians Weekly Newsletter: Edible Flowers and Leaves
Namaste Friends,
Join our upcoming business networking event this month:
Wed, 31st May – IIBF Thought Leadership Series – Impact of AI in Business and it's Challenges & Opportunities. Register at bit.ly/iibf-ai
The Indoindians meetup & lunch – One Saree Many Drapes, celebrated the saree in its diverse draping styles. Vasuki Prakash, our saree draping expert, shared tips and techniques for the perfect drape. Mrs Priya Jayant, spouse of H.E. Jayant Khobragade, Ambassador of India to ASEAN, also graced the event. Participants introduced themselves, shared their stories and displayed their sarees. An afternoon well spent!
In addition to the vibrant world of fruits and vegetables, there is a treasure trove of edible flowers and leaves that can add a touch of elegance and unique flavors to your culinary creations. In this newsletter, we take a peek into nature's stunning tapestry of colors, flavors, and culinary possibilities.
Welcome to the wonderful world of cooking, where creativity, joy, connection, and well-being come together in perfect harmony. Join the Indoindians Cooking Club WA Group by sending a request to +6282210008272
Warm regards,
Indoindians Team
Indoindians Weekly Newsletter: Edible Flowers and Leaves