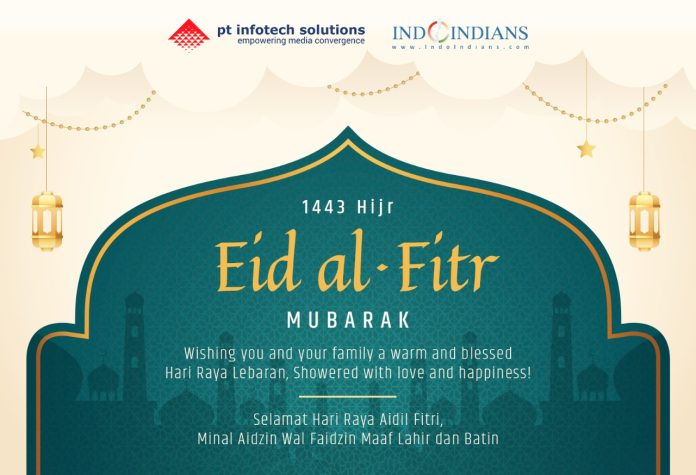 Indoindians Weekly Newsletter: Selamat Hari Raya and Mohon Maaf Lahir dan Batin
Namaste Friends,
Wishing you and your family a warm and blessed Hari Raya Lebaran, showered
with love and happiness!
The Arabic meaning of Idul Fitri is "becoming holy again". Hari Raya Idul Fitri celebrates the end of Ramadan, the Islamic holy month of fasting and prayer. The Hari Raya holiday period is also known as Lebaran that allow Indonesians to spend time with their friends and family members.
The Indoindians Bazaar last week was a huge sucess and we are very to all the Visitors, Sponsors, Vendors, Saree Speak Ladies, Irma Kusuma Dewi & the hotel staff. We look forward to meeting you at our upcoming events ahead.
Order today at bit.ly/flowers-india, to send flowers to your Mom in India this Mother's Day – Sunday, 8th May, 2022.
Warm regards,
Wishing you good health and happiness,
from all of us at PT Infotech Solutions and Indoindians.com
Indoindians Weekly Newsletter: Selamat Hari Raya and Mohon Maaf Lahir dan Batin