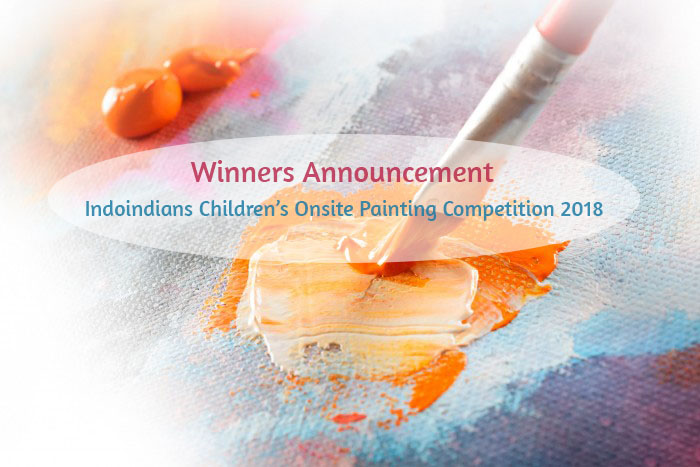 Wishing you a peace and grace during the sacred month on Ramadan, The Indoindians weekly newsletter features Cookery Demo Recipes, Painting Competition Winners & More…
All the recipes from the collaborative What's Up Chef cookery demo are now available on the site. Thank you Shanthi Seshadari, Ritu Agarwal and Sonal Sadarangani for sharing and Jyoti Chawla for organizing this event.
Win a 10 day trip to India – Participate in logo competition by Indian and Indonesian Embassy to commemorate 70 years of diplomatic relations.
And the winners of the Indoindians Children's Onsite Painting Competition are:
Category 1: Age 6 yrs – 10 yrs
1st Prize Winner: Sahil Chowdhry (10 Years Old)
2nd Prize Winner: Riddhi Kothari (9 Years Old)
Honourable Mention: Anika Goel (10 Years Old)
Category 2: Age 11 yrs – 16 yrs
1st Prize Winner: Vedika Maheshwari (13 Years Old)
2nd Prize Winner: Kshitij Jain (11 Years Old)
Honourable Mention: Nidhi Jayaraman (15 years Old)
This week's Indoindians newsletter online here >>
Warm Regards,
IndoIndians Team