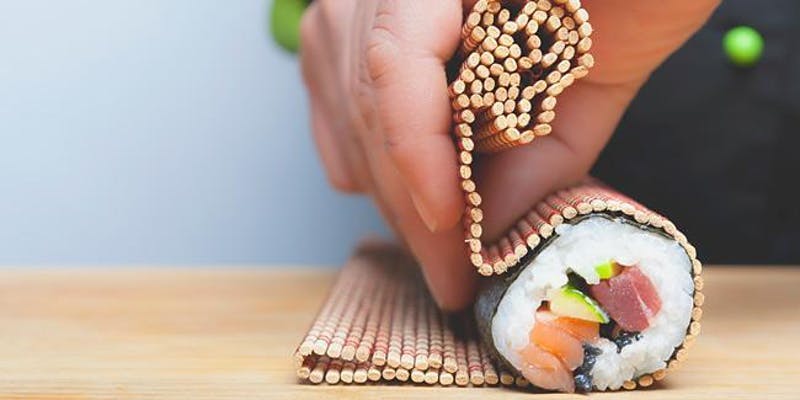 Learn the Art of Sushi with Indoindians at Hotel JW Marriott. Learn from the best.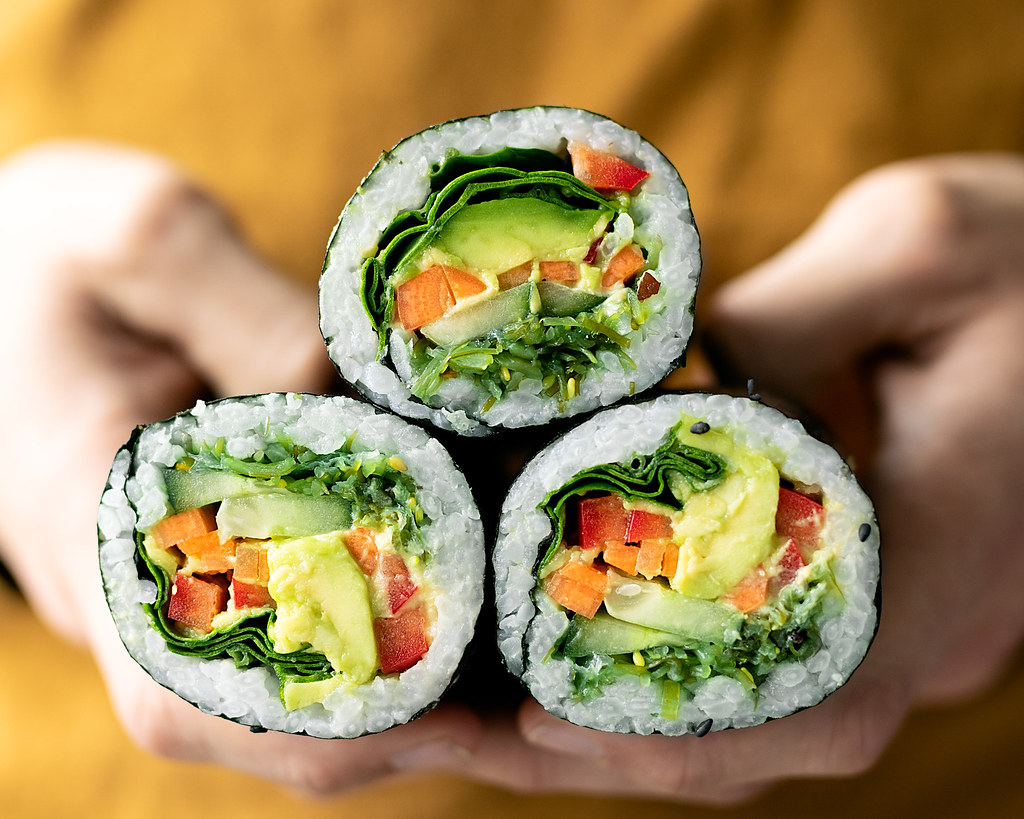 Date & Time: Saturday, 14th September from 10.00 am to 12.00 noon
Venue: Sailendra, Hotel JW Marriott, Mega Kuningan, Jakarta
Fee: IDR 300,000/pax (this includes all ingredients, 4 types of sushi & green tea) Also a 50% discount voucher for buffet lunch at Sailendra Resto that day.
Queries: Contact Dias +62 822 1000 8272 (WA only)
Register: Fill form below and pay to BCA 2171560685 (Poonam Sagar)
In two fun-filled hours, you will learn the techniques, tips and tricks to create beautiful restaurant quality vegetarian sushi at home. Learn from three professional chefs from Japanese resto Asuka, Hotel JW Marriott, Jakarta.
how to cook sushi rice
preparing sushi mat
making sushi rolls
making California inside out rolls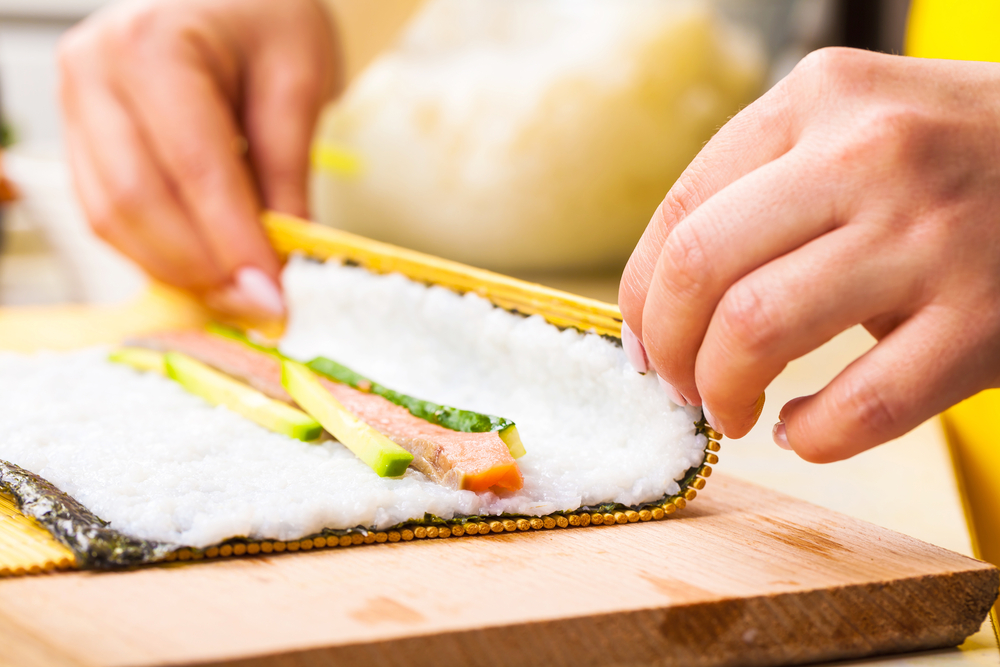 Basic Japanese skills to spread, layer, tuck and roll four different types of sushi. This class will focus on four (4) vegetarian  sushi and two (2) non-veg sushi.
Vegetarian Sushi Counter
Vegetarian California roll
Roasted eggplant and avocado sushi Roll
Paneer tikka sushi roll with makhni mayo
Mango, red pepper and cucumber sushi roll
Non Veg Sushi 
Salmon sushi
Tempura sushi
Please arrive 15 minutes early to check in.
What this class looks like
Average class size: 25 guests
Duration: 2 hours
Class level: All levels
You will work with other students in groups
We provide all the equipment and ingredients