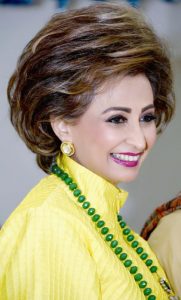 Raakhee Punjabi was born in Malang, East Java, Indonesia to Sindhi parents of Indian descent Ramchand Detaram Harjani and Gopi Ramchand Harjani on 8 May 1949. She married to Ram Punjabi, an Indian Indonesian media magnate and president director of Multivision Plus in 1971. Currently Raakhee Punjabi is busy as the Director of PT Tripar Multivision Plus and PT Parkit Films, director committee of International Women Conference and an active member of social organization The Art of Living Indonesia.
It is interesting to know that a high profile person like Raakhee actually lives a simple life. Despite her busy schedule, Raakhee admits that her days are very simply lined. Her motto has always been "to be whole, is to be holy." She always tries her best to weave in all she can in her waking hours of each day.
"I am an early riser by habit. I love the morning breeze and I walk 5 km every day to stay fit. Meditation is a me time for me," shared Raakhee. "I gather all the energy that carries me through the day."
Contrary to what people know, Raakhee is a home bird. "Unlike my husband who is a movie buff and leads a super active social life, I just enjoy being at home, in the lively company of my grandchildren that is whenever they visit me."
Ram Punjabi and Raakhee have been considered to be the pioneer of production house in Indonesia. "I joined my husband to start this business. I thoroughly enjoy my work," said Raakhee in an online interview with Indoindians a few days ago. Although she enjoys her career, "I have taken a back seat as my preference is to spend more and more time with my little grandchildren. Like all grandparents, we are proud of our grandchildren. They are my life. I love them very much," said Raakhee who has 2 grand kids, Devyan (2 years old) and Aralia (7 months).
There is one thing that has been the signature style of Raakhee, and it's considered unique by public: her hairstyle. "I create my own hair styles and some of my creations have become viral amongst my friends. All I receive from friends creates happiness inside me. In return if my friends benefit from me in any way I feel I am the chosen and blessed one."
Socializing and expanding her network of friends is one thing that Raakhee loves. "I feel equally joyful and happy in the presence of my Indian & Indonesian friends. I always like to be in the company of smart friends so I can learn a lot from them in every aspect and enrich myself with their knowledge and intelligence."
Raakhee thinks that inner beauty is the only beauty there is. All other beauties are only skin-deep. "Real beauty has nothing to do with face but with the glow that comes from within, the light that shines through the eyes," said Raakhee. But since appearance is also something that we cannot ignore, she shared her simple tips to maintain her health and beauty.
"Leading a life of exercise, drinking plenty of water, accompanied with meditation, yoga, art of living, make a healthy and wholesome being."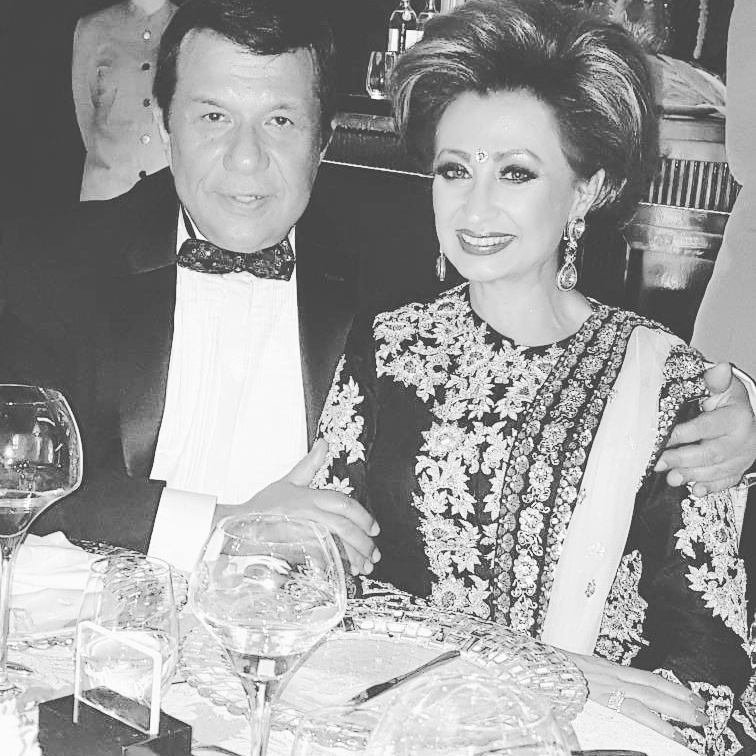 Lastly, she gave a piece of advice for young professional ladies out there. "The youth of today are far more advanced, professional as compared to our age. My only suggestion to them is always keep in mind that 'it's not only important where you go, but also who you go with'. So always treasure relationships that you make along life's journey," she said.
Raakhee believes that reaching one's goal but never forgetting one's roots and loved ones will make the ultimate destination more stunning. "Be… Just be, and wait and be patient."