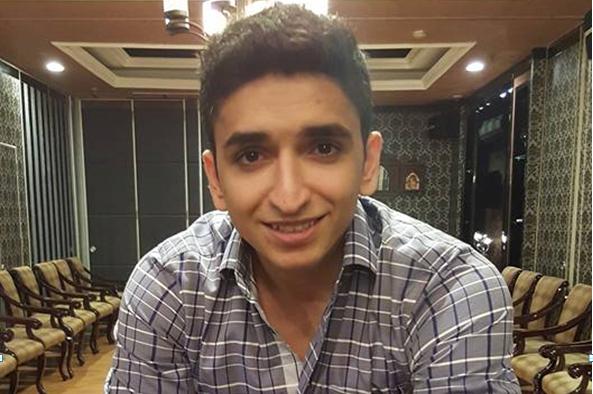 Zareen Akbany, Indoindians recently met with Girish Shamdasani, Owner & Managing Director of Queen's Tandoor and here is the interview.
Can you give us a brief introduction of your restaurant (i.e. when did your family start the restaurant business, is it solely family owned or do you have partners?)
Queen's Tandoor is Indonesia's largest chain of Indian Restaurant. Operated as a family restaurant, it kicked off first in the year 1986 under the name of Queen's. At that time, the restaurant was only serving Indonesian-Chinese cuisine that was inspired by local Chinese living in the city. It wasn't until 1991 that the Indian cuisine was added to the menu – hence the addition of "Tandoor" to the name.
How many branches do you have?
We've come a long way since then opening a total of 6 branches in Indonesia. Our flagship brand Queen's Tandoor operates North & Central Jakarta serving both Indian & Fusion Cuisine. Our other brand – Queen's of India operates in 4 outlets in Bali and a franchise in Al Khobar, KSA serving only Indian cuisine. We have also managed to make a mark in the catering business.
Do you serve the same type of food in all your branches?
The difference between Queen's Tandoor and Queen's of India is that the latter doesn't serve Chinese & Fusion cuisine. Over the years we have prominently grown as an Indian restaurant. The Chinese cuisine was popular amongst the local Indians living in Jakarta – hence we felt it is important that we keep this tradition alive in the city by keeping the menu available. The Indian cuisine menu remains almost the same between the two brands. However we tend to modify its taste according to the local palette. The key is to find the right balance in adaptation and authenticity of the food.
What is your favorite dish and what would you recommend?
My favorite dish would be the Moong Dal Kichdi. This Indian comfort food is prepared by cooking saffron rice with lentils. It is usually served with Pappadum, fried baby potatoes and ladyfinger (okra).
Our menu is so vast that sometimes it is difficult to suggest. However, from the customer's point of view – Indian Dishes – Raan E. Bahar (slow-cooked leg of lamb) is a curry favorite. Paneer coleslaw is also popular amongst the fusion dishes. Not to forget our Chaat (Savory Snacks) – Pani Puri & Dahi Puri have often been compared to those served in the streets of Mumbai.
From our Chinese menu – our Ayam Panggang, Nasi Siram Hotplate & Pangsit Siram are classics. These dishes have tasted the same over the last 29 years since we have opened.
Are your customers mainly from the Indian community?
For almost 25 years this has been the case. It wasn't only until a few years ago we saw more local and Chinese customers coming in. The local's no longer perceive Indian food as one of those that gives you the "Delhi Belly". A general perspective of Indian food is that it is extremely oily and spicy. We try to change that by minimizing the use of oil and excessive additives. They just need to be educated more. Our branches in Bali, for example see a high rate of not just Indian but Australian and other western tourists.
Queen's Tandoor is different in the sense that we give our diners that much flexibility to order items that are not on the menu. When we get diners from India who come in and reminisce their home cooked meals as a child, we adhere to serve. We benefit by maintaining a balance, while our diners get the best of both worlds.
I am a frequent visitor at your restaurant and something I've noticed is that many of your staff members have been with you for a very long time. Can you share with us the secret of retaining the loyalty of your staff?
Yes that is true. Most of our staff members have worked with us for over 10-15 years on average. Staff loyalty is something what my father really believed in. I practically grew up with these guys. The secret is to embrace transparency within the workplace. We listen to their issues and concerns personally and solve them in the best possible manner. We train them regularly and promote them on a yearly basis. Our head chef for example initially worked with us a bread maker in the kitchen. Our floor manager who worked initially as a food runner is now coming in to his 30th year with us.
What did you study at university and did you think you would end up in the restaurant business?
I took up BSc in Business Administration at the University of Bath, sandwiched with 2 six-month placements. To be honest, I knew I was always going to end up with the family business. However I wanted to initially explore the different aspects of other businesses. This course allowed me to do that.
I then realized that coming back would be the best option for me because I found the business to be more challenging and dynamic compared to a 9 to 6 workplace.
My culinary influences are obtained across borders. As a family, we travel a lot and explore various cuisines around the world. I actually enjoy cooking as a hobby, and I would say a huge influence would be watching my mother cook. When I was in England, I would be the one cooking for my friends, and they would do the dishes. The deal worked well! I do not practice cooking as frequently in Jakarta though as I think we're quite spoilt for choice when it comes to good food here.
Is it only you from your siblings who is involved in the restaurant business?
I am the only one from three that take this business full time. The other two have their own businesses set up but occasionally help out with the restaurant.
What are your day-to-day responsibilities as a restaurant owner and manager?
I started off working in the floor as a manager. I felt it was important to understand the customers' needs first hand and see how our staff was performing. Today I manage things from the head office overseeing both Jakarta outlets and occassionally visit the outlets in the evenings. The office and sales work are quite heavier than what most people think.
What are some of the challenges of being a restaurant owner and manager?
The biggest challenge in the F&B industry is continuously raising the bar. My father did this for 28 years, and it's only for the last 2 years that I've been involved.
Given the advent of concept cafes and little joints sprawling up every day in Jakarta, it is vital to constantly innovate and retain customers. Diners have all the freedom to dine around – we try to give them a reason to come back.
What's your secret to keeping customers coming in? What have been some of your most successful promotions?
At Queen's we believe in two things – Consistency & Flexibility. We are still serving the same food as we did in the last 25 odd so years. Our loyal customers would immediately know the difference if there is a slight change in taste. Flexibility is also something we focus on. We are able to accommodate custom orders to our customers. Quality, service, innovation as well as high hygiene standards are also key factors in increasing customer loyalty.
I'd say our most successful promotion has been our exclusive membership program where members dine in using cash vouchers that they have purchased initially whilst enjoying a 20% discount. My father initially started this for a small group of 10-20 friends. Today we have over 200 members. We wanted to keep the exclusivity of this membership and thus decided to discontinue the program to new potential members. Of course we are now looking in to other ways as to how we can further retain customer loyalty.
Where do you see Queens 5 years from now? Any expansion plans in the near future?
As a brand, I see it further evolving into a fine-dining restaurant. Today we are still known as a family-casual restaurant. Our goal is to first educate our customers more about Indian cuisine. We aim to do this with our new concept restaurant, which hopefully will be opened before the end of this year.
Most Indian restaurants in Indonesia still lack the current Indian "street" feel and most of the guests coming in are family oriented. Their menus are extensive; their interior portrays either traditional, royal or a mixture of classic & contemporary. It's authentic but it's nowhere fun or educational for the local consumers.
Hence, we wanted to go further as a brand. We wanted to further reach out the larger market. We couldn't do it with Queen's particularly because of its extensive menu. It's like us throwing all sort of information all over the place and we expect them to know about Indian food in a jot. Instead of just focusing on the quality of food and service – we want to add another thing to that formula – Experience.
I am quite excited about this new concept and I don't really want to give away too much. So let's just wait and see.
What advice can you give to those who would like to open a restaurant of their own someday? How can they get from Point A (thinking about an education) to Point B (being a restaurant owner)?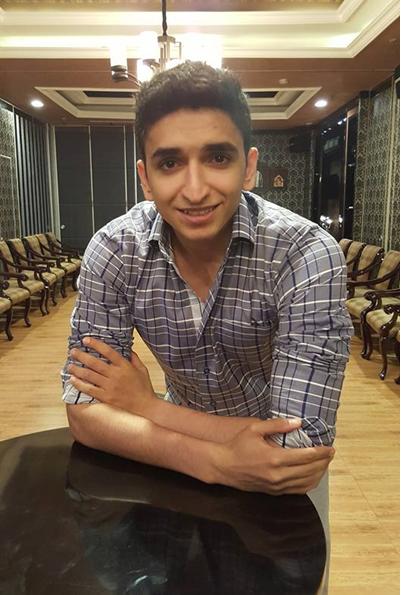 You can get from anywhere to anywhere if you have the passion for it. Let's admit it – lots of restaurants closed down within a year or two from their opening. In fact restaurants have one of the highest fail rates when compared to other businesses. Few reasons restaurants tend to fail easily include bad people management, lack of accounting skills, sub-par food quality and customer service.
Experience is key – I suggest students to first work part-time in bars / restaurants during their college times to get the gist of it. Don't get swayed away easily with new concept ideas that you think might be successful when opening. Yes it may be successful when you open but understand that, with high competition, the challenge lies in sustaining the success of the business.
Queen's is definitely one of my favorite restaurants – it serves great food, has a wide selection of menu items to choose from, a pleasant atmosphere and excellent service. Big thank you to Girish for taking out the time for this interview!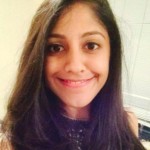 by Zareen Akbany