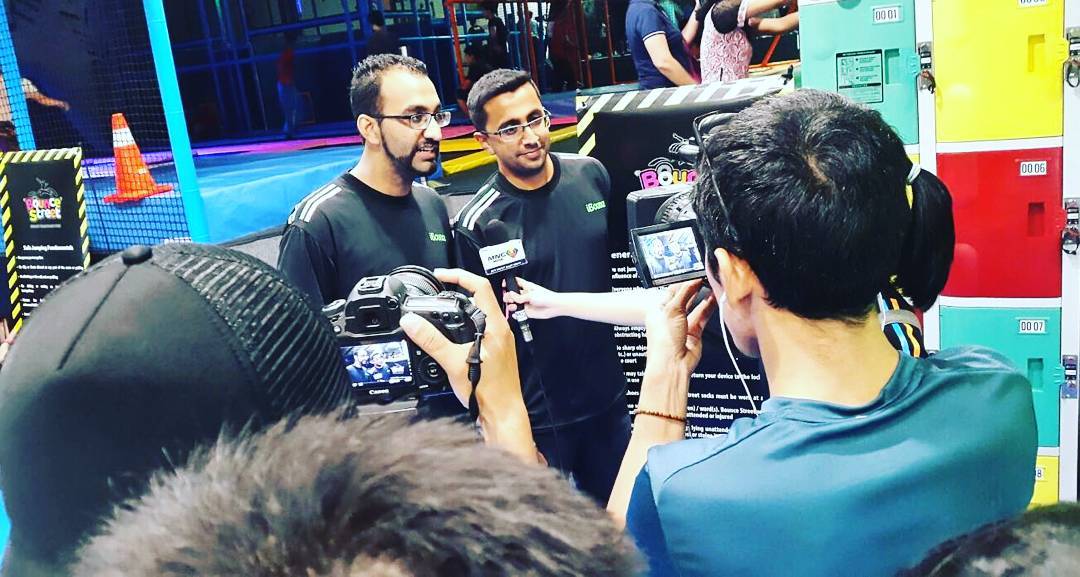 Did you know that an hour of bouncing can help you burn up to 1000 calories?
Bouncing is one of the alternatives you can do to tone your muscles, reduces body fat, stay healthy, and of course, have fun. The good news is, you can get all of those benefits at Bounce Street Asia.
Bounce Street Asia is an indoor trampoline park in Indonesia. There are 11 arenas that will give you unlimited fun: ball court, aero court, air bag, wall run, wall climbing, gladiator, foam pit, spider tower, and dodge ball. Here you can have fun with your friends and family, and at the same time getting your regular exercise!
Indoindians team had an opportunity to get know more about this super cool place by interviewing Neeraj Khiani, CEO of Bounce Street Asia. Keep scrolling to know the story behind Bounce Street Asia!
Could you please give us brief introductions about yourself and Bounce Street Asia?
Bounce Street Asia was established by me and my brother, Suraj Khiani. We first came up with the idea in 2014. Then we decided to resign from our jobs and pursue our dreams to open trampoline park in Jakarta. We proposed our business proposal to around 15 investors but they all rejected it. Finally there was one kind investor who supports and guides us until we can launch Bounce Street Asia.
Bounce Street Asia is pure Indonesia brand. This is the proof that Indonesians are capable of achieving something. We also want to prove that nothing is impossible, and we can achieve all the dreams we have.
How long had you planned and prepared Bounce Street Asia before it was officially launched?
We did a research for around a year before opened the arena, from the safety, hygiene, convenient, until ambiance.
What are actually the missions of Bounce Street Asia?
We have three main visions. First, we want to promote healthy environment. The environment in Jakarta makes it difficult for us to seek for the safe, fun playground for children. Second, we want to increase health awareness. We don't want children to get immersed in gadgets too much, because it is not good for them. We want to take the gadget out from their hands and say to them, "Go out and have fun. Outside is way more fun than your gadget." Now in here children can play and have fun, they can train their motor skill, increase their health, all in affordable price. Our third vision is that we can strengthen the bond between parents and their children. This is an important thing, but not all parents are aware about this. From those visions we decided to open a sport-tainment area, Bounce Street Asia.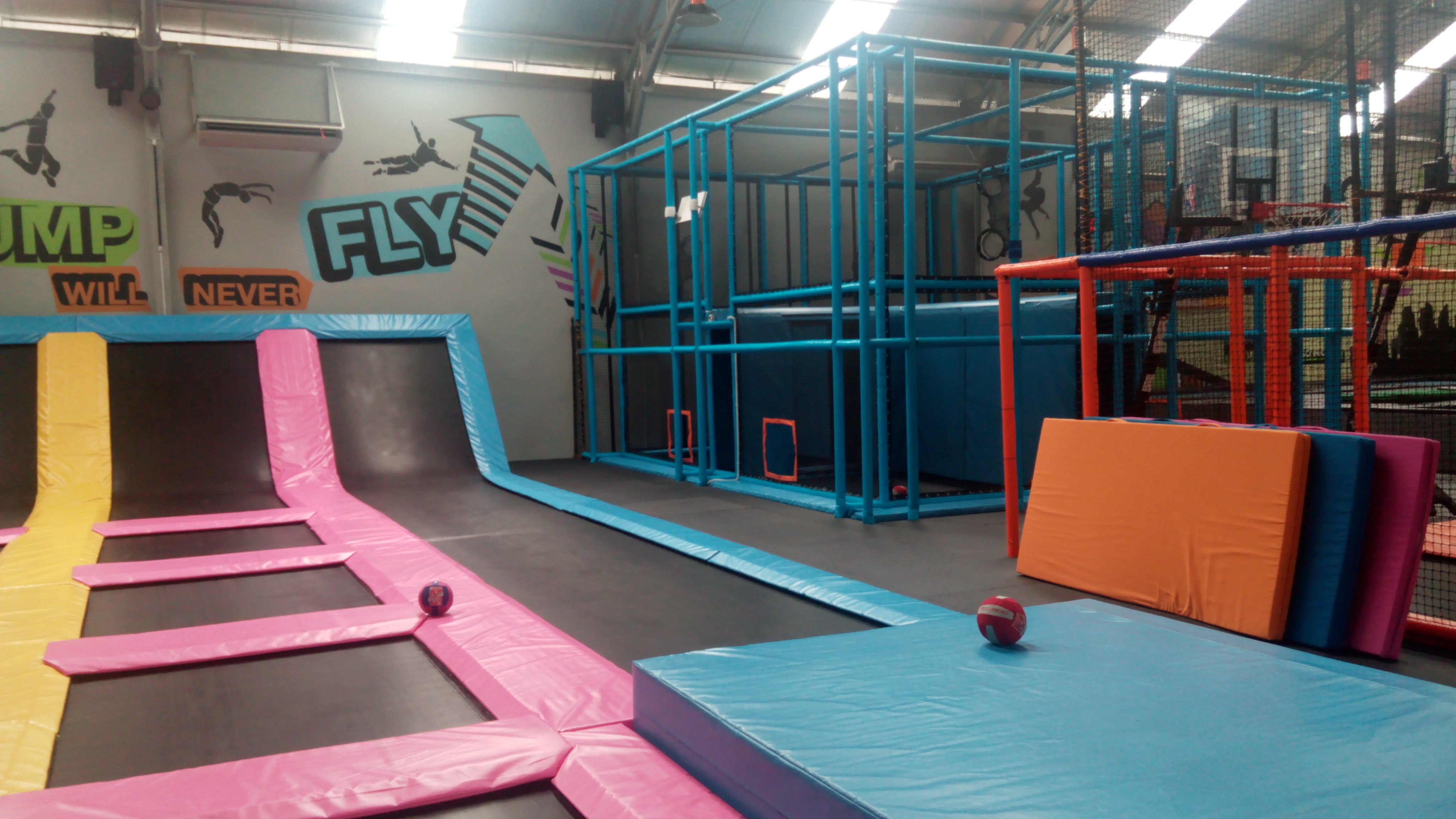 What differentiates Bounce Street Asia from other trampoline parks?
We have our own understanding about trampoline park. We also have our own uniqueness. For example, we have trampoline night (Bounce Night) on Friday and Saturday night. We really make this arena to be a 'night club' with lamps and DJ. Although we don't want to name it as "Healthy Clubbing" but that is you would actually see.
So how's the response of Jakartans upon launching of Bounce Street Asia?
Slow but sure, they are getting to know about it. Now they say like "I better go here sometimes with my kids. I'm not gonna give my kids to the nanny, it is better if I go with them." Many parents didn't know that they can jump, since trampoline is not a common culture in Indonesia. That is also one thing I'm taking risk on. In US you got backyard where you can place a trampoline. In Indonesia we are more familiar with street soccer. But in reality, children love being here. They came with their friends or family, and spend their time with them.
Is this the only trampoline arena in Jakarta?
If we see from the concept we have, yes we are the only one. But actually there are also other trampoline parks in Jakarta. There are few in malls too, but usually these arenas aren't designed for adults. Even if it is designed for adults, parents don't want to join their kids in the arena. In here, we encourage parents to join their kids and have fun together.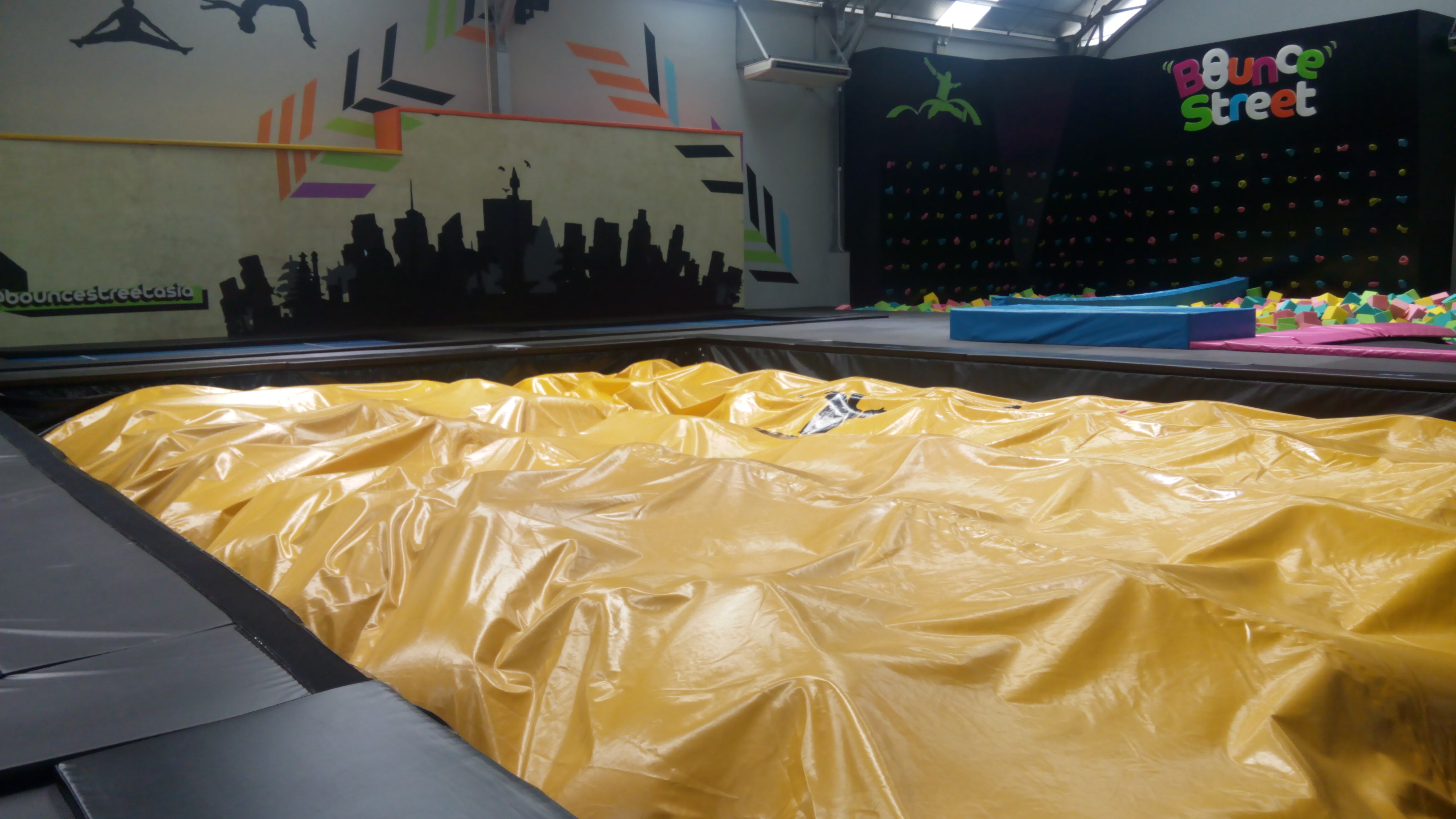 Do you find any obstacles or challenges all these times?
Many people don't know trampoline. This is our first challenge. We need to inform people that trampoline is actually healthy and safe. We have to educate the market all about trampoline. Second, we need to ensure the parents that rather than going to somewhere else like malls or other places which are just short escapes, why not bring their family here. The result? More and more parents bring their children to play trampoline every Sunday morning.
Who are your major customers?
Our customers aren't only people around Gading area, but also from the South Jakarta. Not long time ago a customer from Malang, East Java. He came only to play here for 3 hours and then took off to Malang after.
Could you please tell us about yourself?
Before managing this business, I worked in HR consultant firm in Sudirman area. My brother is an analyst in UOB Bank, and both of us come from finance background.
After resigned from my job, I was jobless for around 10 months. I lived without salary, I was miserable. People told me to go back to my 'comfort zone' and work for a company like before. But I stick to my intention, and I know that everything is going to be worth it. And now I can prove that I can make my dream come true.
I know that a lot of mistakes happened, a lot of tasks are waiting in front of us but I enjoy the process. I know that all will be worth the effort.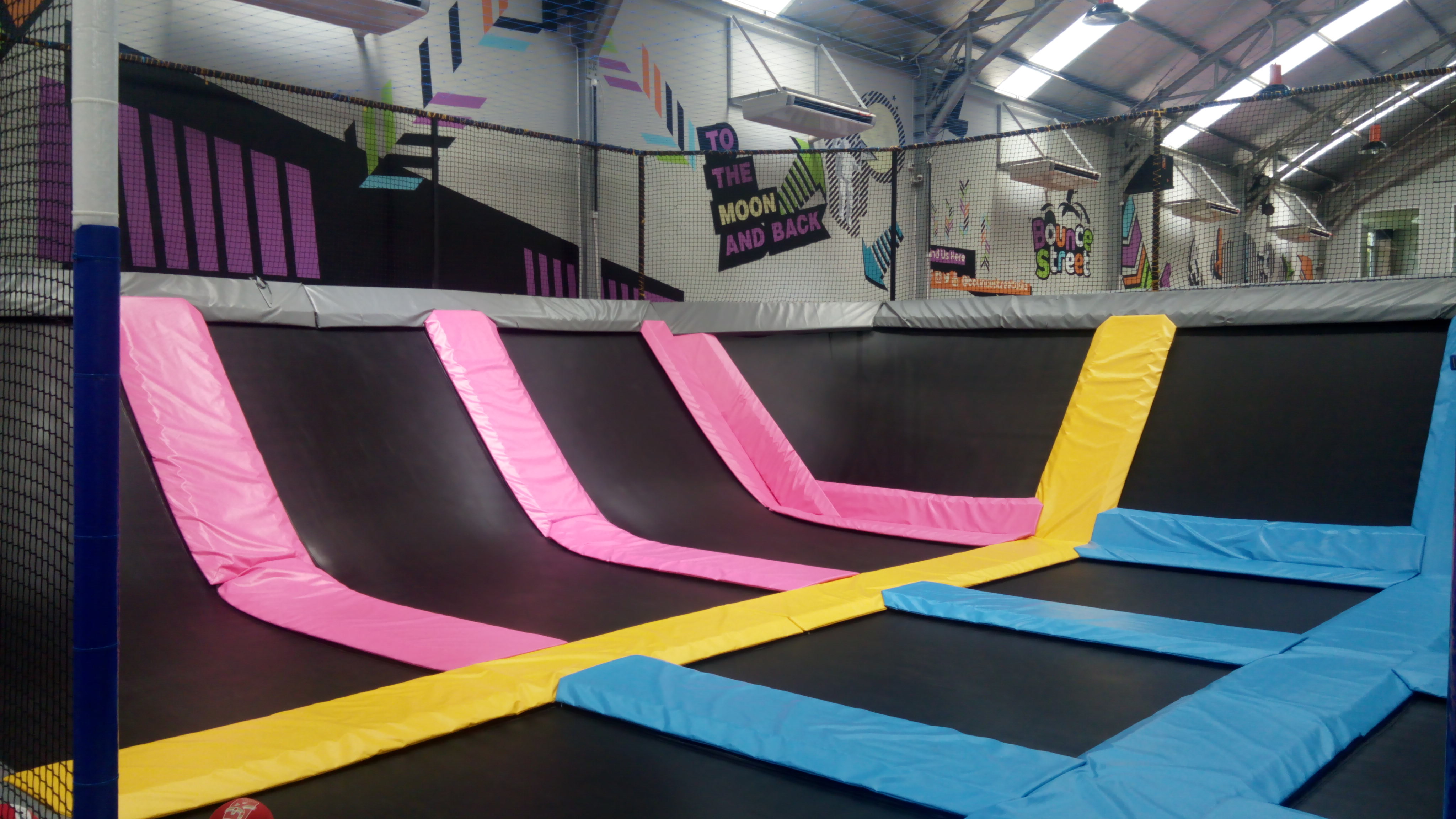 Where do you see Bounce Street Asia in 10 years from now?
For the next 10 years, of course we want to expand Bounce Street Asia. We want to reach as much people as possible, for them to understand that health is very precious thing. You can't get it easily, and you have to work on that.
I need time to do all of this. First I need to get all of these stable before I think about the expansion. The point is, once I find someone who can handle this branch, I will focus in the other thing like expansion.
We wish Neeraj the best with this cool, fun venture and looking forward to visiting bounce street again to jump around on the trampolines.