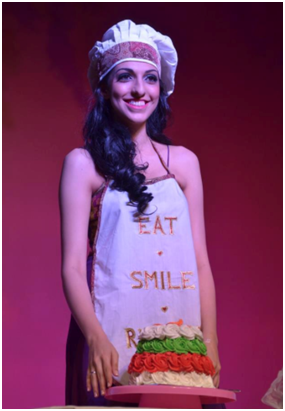 Today, I had the utmost pleasure to interview an amazingly talented baker, Arty Daryanani. Read about her most popularbaked goods, her bakery and her overall baking life!
What is your first baking related memory and where did your love for baking come from?
I would say my first baking memory dates back to my early childhood; my Sundays would involve a whole lot of chocolate, sugar, flour and a messy kitchen. My mom had a passion for baking and was the best baker I knew. Coming home from school every day, there was always fresh baked cookies served and the fluffiest sponge cake for dessert. She taught me everything I knew about baking and from my love for desserts and sugar, I found my love and passion in baking.
Can you tell us more about Ribbons? (I.e. when did you start Ribbons and where did the name 'Ribbons' come from?)
RakshaBandhan 2011 – Growing up with 3 older brothers, RakshaBandhanwas always a big deal to me. (and no, I'm not only talking about the kerchis here 😛 ) I wanted to do something different yet special for my brothers, so instead of ordering mithais or buying chocolates, I decided to bake them chocolate cupcakes. I took out a recipe and played around with it, ( one thing about me is I never ever follow any recipe I find, just not great with rules I guess lol ) the cupcakes turned out amazing and I didn't have time or well any experience on how to make frosting, and I couldn't just serve bare cupcakes with no decoration. So with some ribbons I found– I tied them around the cupcakes and made them look presentable. Everyone loved it, and that gave me the idea to start something new. A few months of experimenting, reading up on baking and a few pounds later – a hobby that evolved into a passion was turned into a profession. And the name RIBBONS arrived– adapted from the memory of the first cupcakes I baked, a constant reminder that anything successful starts small and that motivates me to be better each and every day.
What did you study at university and did you always know you wanted to bake for a living?
This one is pretty ironic actually, I have a bachelors in commerce and 2 diplomas in fashion designing, baking was never the plan. I never thought I would be the girl in the kitchen baking my days away, but everything changed after I fell in love with baking and now I can't imagine what a day would look like without having the aroma of fresh baked treats in my kitchen.
What kinds of baked goods do you offer, and which are the most popular?
Essentially, RIBBONS range includes cakes, pies, cookies, biscuits, granola bars and pretty much anything you can imagine. I love a challenge and love experimenting in the kitchen. "No" is usually a word I would never use when I'm in the kitchen. RIBBONS also provides party favours, personalized giveaways, and party planning services.The most popular items we have would be our personalized cakes and cupcakes.



What is the most fun you have ever had with baking?
After a year into RIBBONS, I started an enrichment program for kids – RAINBOW KIDS CLUB – we have summer classes, winter classes, private classes etc where we teach kids arts, sports, baking, cooking, etc. Baking with kids would definitely be the most fun I've had with baking. Sharing my passion and looking at their enthusiast faces after baking something, that feeling right there, is priceless.

What is the most unusual or outrageous request you've had for an order?
As a baker, I get outrageous requests quite frequently. It would be a breach of privacy to mention the exact order so I will refrain from doing so, but I can safely say that 'out of the box' requests come in regularly.
Where would you like to see yourself business-wise in 5 years?
Constantly learning and growing. My 5 year plan, business-wise would be to open up a few bakeries and start my own event planning company. I have a passion for creating, whether it's a cake or a wedding, I find pure satisfaction to see the end product of something that was created out of love and passion.
Do you have any tips for budding entrepreneurs who are itching to start their own bakery?
" The greatest glory is not in every falling but rising up every time we fall" This is a quote said by Confucius and these are the words I live by. Starting anything on your own will never be easy in the beginning; there will be all sorts of obstacles coming your way that you probably would never imagine. Take any form of criticisms as advice and motivation and never give up no matter what.But I believe in perseverance and hard work. Things will get tough but always stay true to yourself and keep fighting for what you believe in and eventually it will pay off. And last but not least, always bake with love and your full heart.
Would you like to share any other information about Ribbons?
RIBBONS is an online bake shop based in Bandung city, but we do deliveries to Jakarta on a daily basis. We specialize in all things personalized, from wedding invites to your wedding cake, we have you covered. We are also starting a new line of healthy bakes, a new cleaner range for a cleaner you. We have a lot of products that are vegan, eggless, and even gluten free ranging from cakes, cookies, granola bars and other exciting bakes.2016 is an exciting year for RIBBONS as we are constantly growing, our ideas are endless and we assure you, you wont be disappointed.Stay curious, stay tuned. Watch out for RIBBONS by following our social media and remember that you can never be sad with a cupcake in your hand.
Lastly, you also participated in Miss India Indonesia in 2013 – how was that experience for you?
Yes I did. I was the runner up for Miss India Indonesia 2013, It was an amazing experience for me, I met so many people that have taught me so much, I got to discover so much about myself, and the friends I've made through the journey are definitely the ones I'll be keeping forever. It introduced me to a whole new world and it is definitely an amazing platform for young girls of today's generation. Ultimately, to help create a difference in our community, to promote female empowerment at a young age and help girls feel comfortable and beautiful no matter what size, shape and colour they are.
Big Thank You to Arty for taking out the time to do this interview despite her super busy schedule!
connect with Arty via Facebook or Twitter @ribbonsbyartyd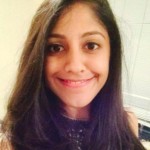 by Zareen Akbany