You are probably familiar with the Art Karat, a jewelry brand from New Delhi, India, which has been in business since 1986. A company with a vision to create an alternate line of jewelry in silver, with extraordinary designs and exceptional craftsmanship. Recently, Indoindians had a great chance to have chitchat with Saket Modi, the CEO of Art Karat.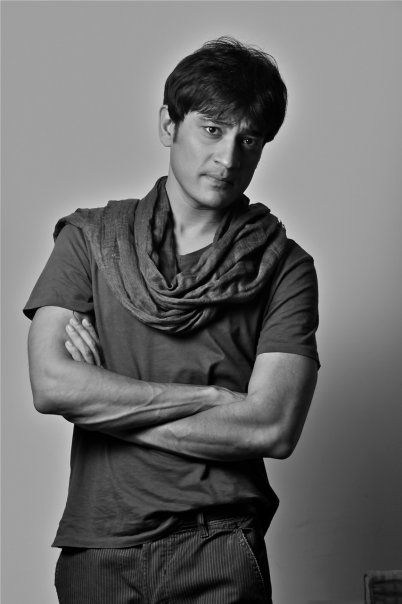 "The business started about thirty years back by my parents, Mr Kamal Modi and Ms Asha Kamal Modi. My mother, Asha Kamal Modi is a designer behind Art Karat Brand," he told the story of Art Karat.
'At that time, there was no concept of jewelry made of silver in India. Even now people are obsessed with gold and diamond jewelry. Anything not made of gold and diamond was considered artificial," he said.
The concept behind Art Karat is to make everything in silver, set it with precious stones (real precious stones like ruby and blue sapphire), and coat it with 24 carat gold. "Basically we create as good as gold-with-diamond jewelry, and it looks absolutely real (like made from gold), and beautiful!"
"People started to like our products. They also figured out that, there was no point of buying something made of gold when you can buy something that looks like gold?" he said with a smile.
His mother, Asha Kamal Modi is the Head of Design. "She still designs all the jewelry along with our designers. And it all made by hand," he smiled, explaining the exclusivity of Art Karat's collections.
Art Karat is the source of jewelry for several Bollywood period movies. "Recently we just did the jewelry for Bajirao Mastani. It was another big Indian movie," he said.
Other than movie industry, his mother also designs jewelry for royalty. "My mother designed jewelry for late Princess Diana. Once she also did the same for Queen Rania from Jordan, and many more," he stated.
Saket said that the biggest challenge in this business is to maintain people's expectation. "You have to innovate and make something completely different than others." There are many copycats now, so being innovative is the key. "Every year we come out with something completely new, something that we've never done before. And of course, the collection has to be absolutely gorgeous,"
Unlike other jewelry businesses, Art Karat has very different business model. "We don't have retail stores as such. We only do exhibitions."
In one year, Saket and his team do more than 250 exhibitions in more than 150 cities around the world. "Those are Art Karat's solo exhibitions. We don't take part in jewelry exhibitions. We really organize it by ourselves," he said.
The good news is, Art Karat is going to have exhibition in Jakarta this year.

"I have a lot of customers who come all the way from Jakarta to my exhibition in Singapore. And many of them told that we should have exhibition in Jakarta. So, hopefully it works well," he closed the conversation.
Can't wait to visit Art Karat's exhibitions in Jakarta! Stay tuned with Indoindians.com for more information.