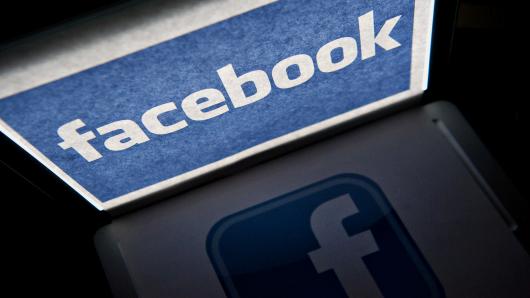 Ask many managers this question and you will receive a very blunt YES! It is a tool that can be misused, however if used in creative ways Facebook can provide an extremely powerful marketing platform.
---
There is a misconception that Facebook is mostly used by teenagers. However, recent statistics show that over 61% of Facebook users are over 35 years old. Facebook currently has over 500 billion users world wide and Indonesia is home to over 19 million making it number 3 in the world. Combine those statistics with the figures of local hand phone providers that are currently seeing a growth rate of over 300% per year and frequently feature Facebook in many of their packages, and you will realize that Facebook might not be such a waste of time after all!
When Mark Zuckerberg formed Facebook in 2004, he originally set it up as a means for his friends to communicate on campus. Although its reputation has remained as a social networking website where each user joins the community and connects with their friends virtually, marketing people are realizing this platform has huge potential. Social Media Marketing is still in its infancy. However, considering the usage of hand phones in Indonesia, marketing experts are experimenting with ways to capitalize on Facebook's current popularity. Facebook should not be considered a replacement for a well constructed web page. However, it can be a relationship building tool and act as a portal to compliment an existing site.
So how can a business benefit from Facebook? Establishing a business page can leverage a business's marketing efforts by providing an additional platform to interact with customers. At the same time these pages, called Public Profiles, can also help acquire new customers as Facebook fans spread the word about your business to their friends.
Facebook Pages are different than profiles. A profile is for an individual but a business can't have a profile — it can have a Page. A Page is a place to house all the pertinent information about the company. This page can include everything that relates to your business in one place with a built-in potential audience. While profiles are limited to 5,000 fans, Facebook pages are unlimited making the opportunity for infinite social network growth.
The creator of the page is anonymous to the public so there is no need to be concerned about personal information being mixed with company information. A preexisting business profile can be converted to a Facebook business account, however once converted it cannot be switched back to a personal status.
Editing of the company business page is only allowed by the person who originally created it unless they appoint someone else to be the administrator of the page. This makes it important that an authorized personnel or trusted individual in the company is in charge of creating the page.
Those who have created a personal Facebook profile will find the process quite simple, but the step-by-step instruction pages will also make creating a Business Page painless for those new to Facebook. Creating a business page on Facebook is accessible from the home page where the Facebook Advertising tab is located. After clicking on the "Advertising" link, here you will find tabs to access the business options. Under the category tab, there is a choice of either "Local" or "Brand". These options will affect the page layout and can't be edited once the page is created. By choosing "Local" you will be prompted to provide details such as opening hours, parking available and public transportation. The "Brand" option allows the company overview, product information and the supporting website of the company to be included. The only way to change this option once the page has been created is to delete the page totally and start again.
When prompted to add a photo it is suggested that you use the company logo or something that characterizes the company. The company bio box should be used to give short specific details and at the same time information that is distinctive to the company. Depending on the company image that you want to project, you can upload photos under the photo tab. Fun photos from events can be uploaded to create a more personal atmosphere for interacting with fans or professional ones to further promote your business and products.
---
Under the "Discussion" tab is where companies can gather customer feedback to integrate into product development or better the current product. Q and A sessions can also be run or performance questions posted relating to other customer related issues. The "Video" tab allows you to post videos for product demos or to promote best practices in your field to enhance the company's creditability. There is an option to add customized tabs pertinent to your specific business. However, new tabs should only be added if they contain different content.
Once the page has been created it is possible to edit the page and add content. It is advised to fill in as much information as possible to make the page look professional, active and stand out from other companies. Links on the left side of the page help with administration and further editing. Limiting access to the page as well as features that can control spam are things that you can control here. The insight section gives information about page visits and traffic to the page and there are also links to other pages containing information and tips relating to running the page.
The "Application" option allows you to add on functions to the page such as reviews, promotions and discussion boards. Fan participation could be indispensable to a well-run business page. The ways in which you receive feedback to maximize the effectiveness of page management can be controlled. You can decide whether fans can post comments, photos, and/or videos on the wall tab, and you can upload survey questions to the discussion tab to gather customer feedback on aspects of your products for which you'd like input.
One of the unique features that Facebook offers is that each time the company pages are edited, all the people that are fans or connected to the page will receive an updated status on their homepage when they open Facebook. More conventional e-marketing promotions, such as email blasts, more often than not end up in a spam folder or are quickly deleted from inboxes. A quick message on a fan's homepage is a great opportunity to keep customers updated on planned events, product launching or brand recognition. A creative tag line such as "We want to buy you a drink" or "Beautiful people needed tonight" serves as an attention getter and draws people into your businesses page. Once on the page, make the visitor feel like they are gaining something by offering special discounts or make them feel like they are part of a unique community. Give them a reason to recommend your page to their friends by rewarding them with a gift card, a free sample or special pass to an event. People are much more likely to try or pay attention to a product that has been recommend by a friend and the Facebook business page allows companies to capitalize on this. Statistics on www.digitalbuzzblog.com show that the average user becomes a fan of four pages per month. Considering that there are over 19 million users in Indonesia, a wellconstructed business page has the potential to be a very powerful promotion tool.
Businesses of all sizes can obtain great value from Facebook pages — for free! On the one hand, big corporations can display a more accessible and personal image by promptly answering customer inquiries and posting fun photos or videos. On the other hand, small businesses and start-ups can expand their customer base by reaching out to friends and promoting content, thus lowering marketing-related costs.
Simply put, Facebook business pages are easy to use, flexible and interactive — all great reasons to justify setting one up. Is Facebook a waste of time? Perhaps not!
Provided by: Colliers International