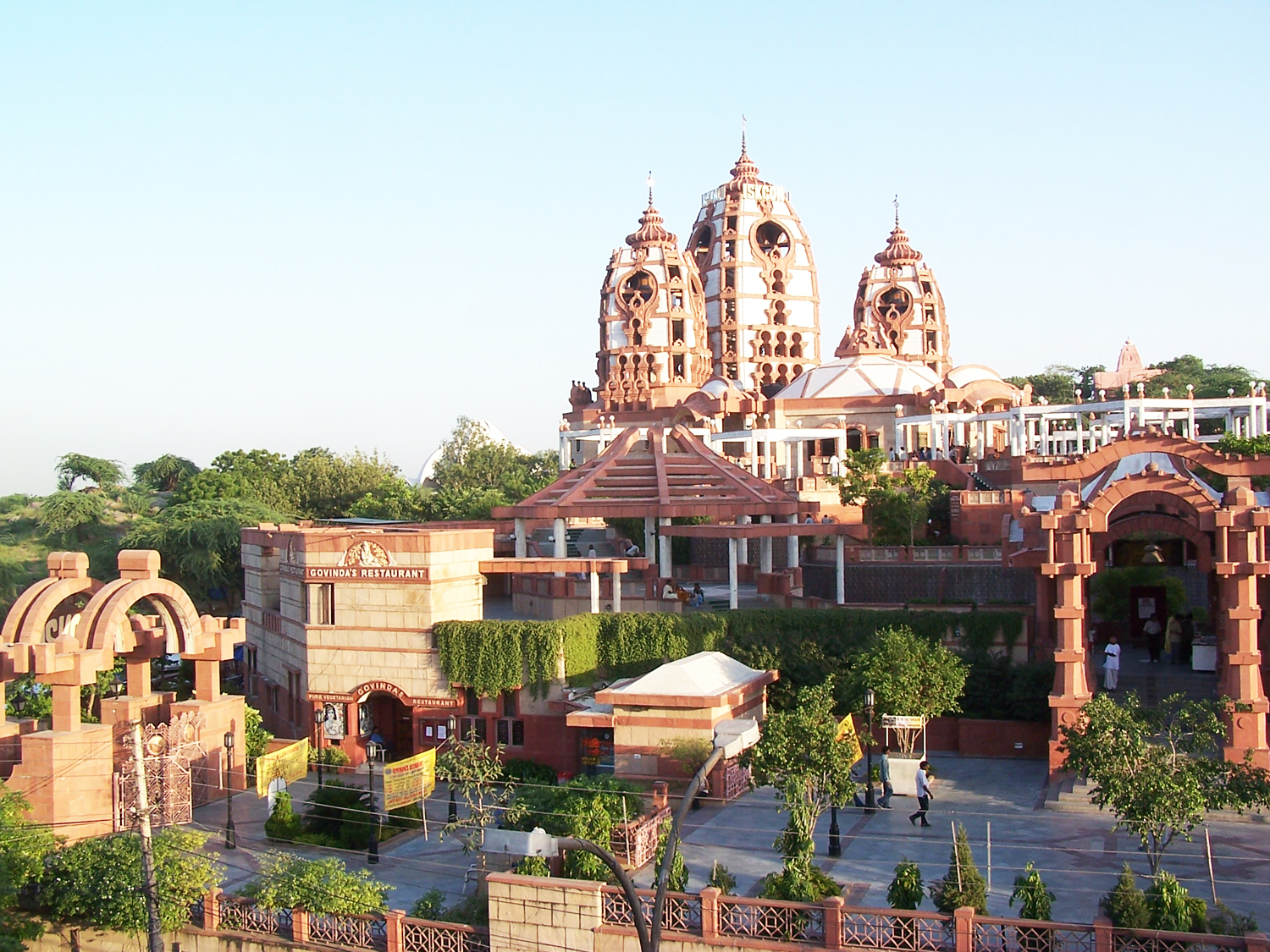 By: Yuliani Nursyahri

ISKCON Temple at Bangalore is the largest and hest temple complex among those constructed by the ISKCON cult. Also known as Sri Sri Radha Krishna Chandra Temple, this colossal and magnificent shrine sprawls on seven acres of `Hare Krishna Hill`. 

The huge temple is mainly dedicated to Radha-Krishna and was built to commemorate the birth centenary of lSKCON`s founder, Acharya AC Bhaktiyedanta Swami Prabhupada and was inaugurated in 1997. 

The ISKCON Movement
The International Society for Krishna Consciousness is a denomination of the Gaudiya Vaishnava faith, a devotional tradition based on the teachings of the Bhagavad-Gita and the Bhagavat Purana. The percepts and practices of the members of present day ISKCON were taught and codified by the 15th century saint and religious reformer Sri Chaitanya Mahaprabhu and his principal associates, the six Goswamis (influential devotional teachers) of Vrindavan (land associated with Radha and Krishna).
Architecture
Built in neoclassical style of architecture, the temple is a melange of traditional South Indian elements and contemporary style. The splendid structure with its lush green gardens is a visual treat.

Reaching there :

By Air: 
Bengaluru International Airport – 30 km

By Rail: 
City Railway Station – 6 km
Cantonment Railway Station • 7 km
Yeshwanthpur Railway Station – 2 km

By Road:
10 km from MG Road, 6 km from K G Bus Stand, 2 km from Yeshwanthpur