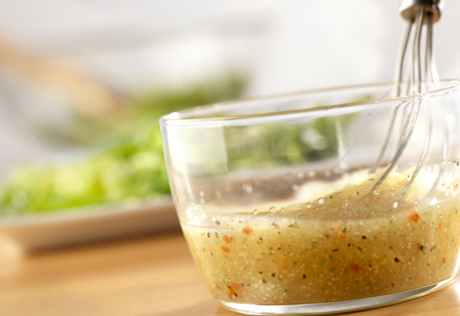 ITALIAN DRESSING
---
Ingredients:
1 cup oil
1/4 cup vinegar
2 tbsp finely chopped onion
1 tsp. salt
1 tsp. sugar
1 tsp. dry mustard
1 tsp. dried basil leaves
1/2 tsp. dried oregano leaves
1/4 tsp. pepper
2 cloves garlic, crushed
Directions:
Shake all ingredients in tightly covered container. Refrigerate at least 2 hours. Shake before serving.
Creamy Italian Dressing Beat 1/2 cup Italian Dressing and 1/2 cup mayonnaise with hand beater until smooth.