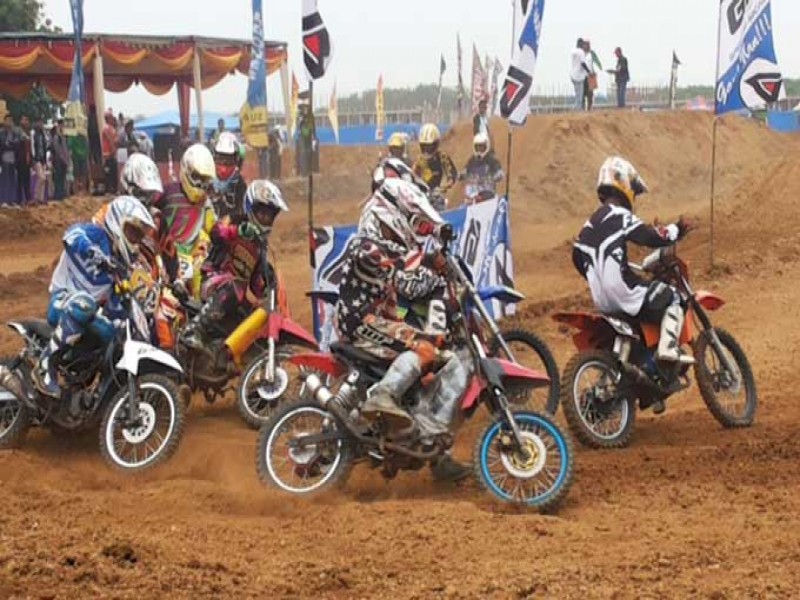 Jakarta Crosstrack
Jl. Jend. Gatot Subroto, Jakarta 10270
Phone : +6221 5726000
Fax : +6221 5726528
http : www.jcc.co.id
Facility includes: Supercross Fun Circuit about 400 meters length track, 6 meter wide with single and double jumps, superball and table top. 100cc and 200cc bikes for rent are available complete with safety gear. Members get insurance coverage and the right to participate in supercross education program. Also available Spectator stage, maintenance area, pit area, training room, supercross info center, video programs and merchandise booth.