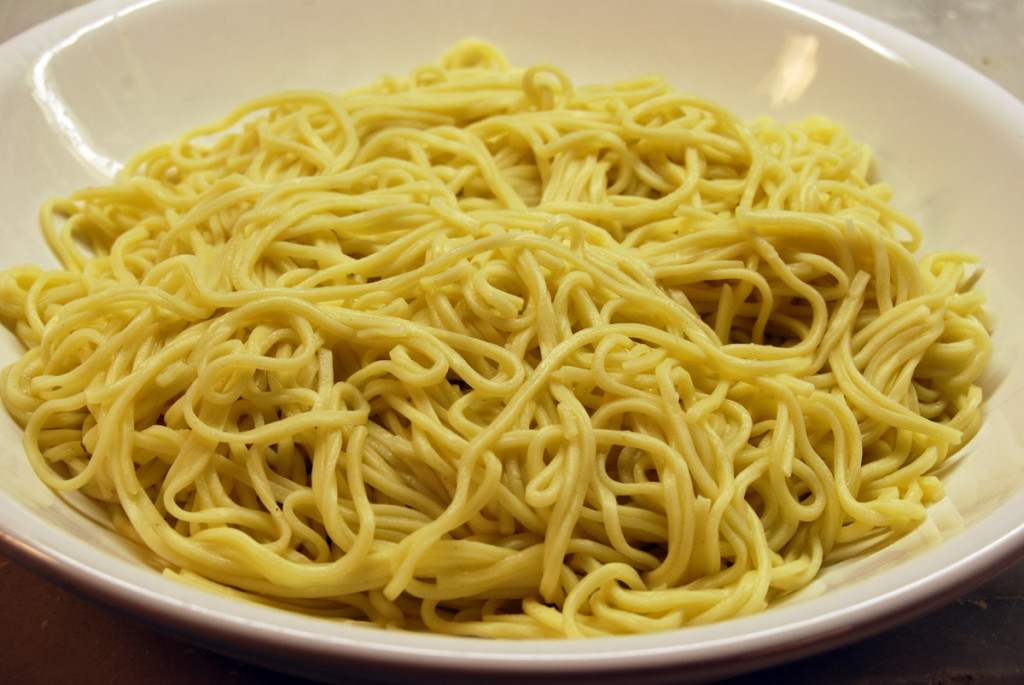 Good pasta is characterized by a bright amber shade, even texture and a subtle, nutty flavor. Good pasta should be made from 100% durum wheat make sure to check for air bubbles or dark specks. The better quality the pasta, the less it sticks together if it clumps into a ball in the colander, it's a mark of low-grade pasta. A sure sign of refined pasta is how much chewing is necessary. The more you need to chew, the better the quality. Also, pasta strands should stay separated during chewing.
STORING PASTA
Dried pasta should be stored in an air-tight container in a cool, dry place.

Fresh pasta should be kept in the refrigerator for no longer than three days, or frozen for up to two months.
COOKING PASTA
Use a big pot and at least 4 litres of water for every 500g of pasta. Never break long pasta as it softens, simply ease it into the pan. Bring water to boil then add in pasta gradually and stir at once. Oil should not be added to the water it doesn't prevent pasta from sticking, instead it only coats the pasta and prevents it from absorbing the sauce later.

Boil uncovered, stirring every five minutes until pasta is a! dente. Drain and serve immediately. Do not rinse. As a rule of thumb, fresh pasta cooks in just 5 minutes, dried pasta is ready in 10 minutes. To reheat pasta, put into boiling water for 1 minute, then drain well.

Save at least half a cup of the cooking water when draining pasta. As it will continue to absorb water after draining, it is necessary to add some of the water to the serving bowl so the sauce and pasta combine well important when using pesto or thick cheese sauces.
WHICH PASTA AND SAUCE GOES BEST?
The longer the pasta, the thinner the sauce rich sauces go well with chunky pasta. For example, penne, fusilli and farfalle are great with meat, vegetable and seafood sauces, as the sauce fills the grooves and hollows of these pasta. Ideal for baking are flat sheets like lasagne, cannelloni and rigatoni.

Small, filled pasta squares or pouches are scrumptious tossed in butter and fresh herbs like basil or coriander, and with a cream or light tomato-based sauce.

Zesty bolognaise, rich carbonara sauce or a simple, light olive oil and chilli dressing pair well with long or strand pasta like fettucine and spaghetti.