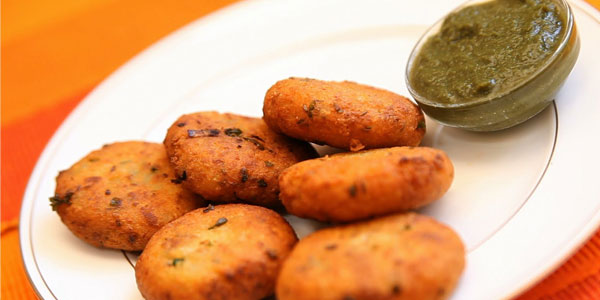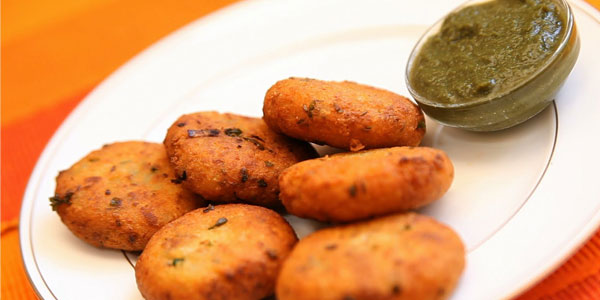 Ingredients :
500 g potatoes
100 g dates, deseeded and chopped
10 g green chillies, deseeded and chopped
10 g ginger, finely chopped
5 g powdered black cardamoms
5 g powdered cloves
1 tsp. coriander leaves, chopped
salt to taste
oil for frying
Directions :
BOIL potatoes along with garam masala.
Peel and mash the potatoes and add the rest of the ingredients.
Adjust the seasoning and make into tikkis.
Deep fry in hot oil.
Serve with sweet chutney!