Mehndi or Henna Traditional Tattoo
Mehndi is the traditional art of henna painting in India and the Middle East. It is the traditional art of adorning the hands and feet with a paste made from the leaves of the henna plant.
Mehndi in Indian tradition is typically applied during special Hindu weddings and Hindu festivals like Karva Chauts, Vat Purnima, Diwali, Bhai Dooj and Teej. In those festivals, many women have henna applied to their hands and feet and sometimes on the back of their shoulders too, as men have it applied on their arms, legs, back and chest.
The art is also usually used in traditional Pakistani and Hindu or Sikh/Punjabi weddings in India. According to Hindu tradition, the ceremony is mainly held at the bride's house or at a banquet hall on the eve of the marriage ceremony or few days before the marriage. Generally the bride and groom attend the event together and on the occasion a professional mehndi artist or a relative applies mehndi to the bride's hands and feet.
Over the years, Indian henna designs have evolved and have become much more complex. And each design has a specific meaning attached to it.
Here are some Indian henna designs and the meaning lies behind them:
Flower designs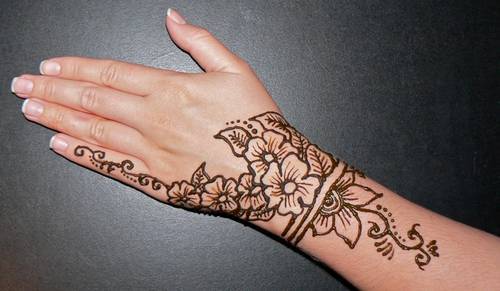 One of the most common designs of henna is flowers. The beautiful design symbolizes joy and happiness. No wonder these designs are widely used for weddings and other celebrations.
Lotus designs
The lotus stands for a myriad of virtues: creativit, grace, sensuality, beauty, femininity, and purity. The lotus is also said to represent the awakening of one's soul.
Peacock designs
This is also one of the most common henna designs. The peacock is a beautiful bird that looks exquisite and gracious. It is not surprising that this design signifies beauty.
Butterflies and dragonflies designs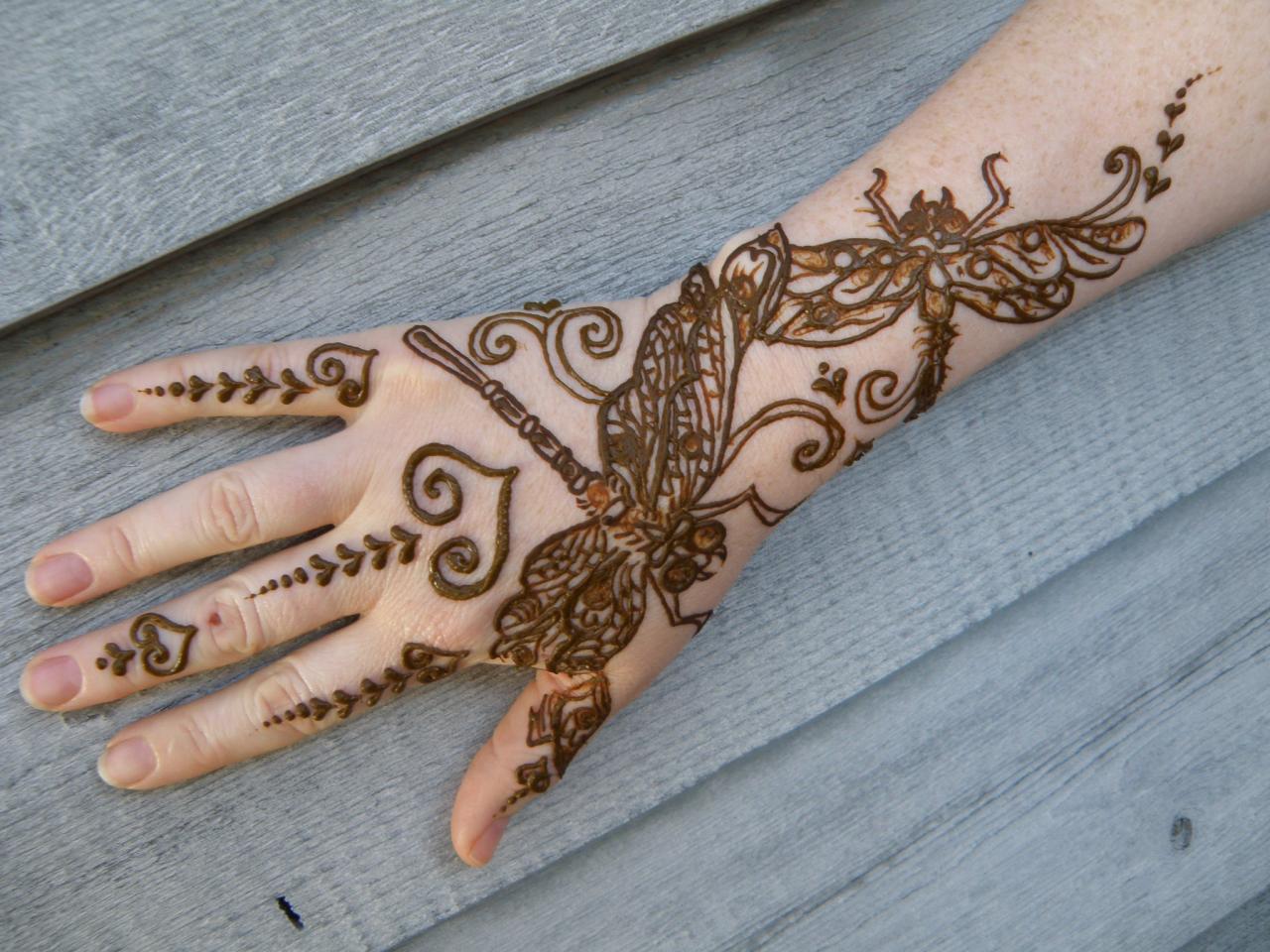 While butterflies signify transformation and change, dragonflies are associated with rebirth. With their elegant wings and shapes, butterflies and dragonflies provide an ethereal feel.
Sun designs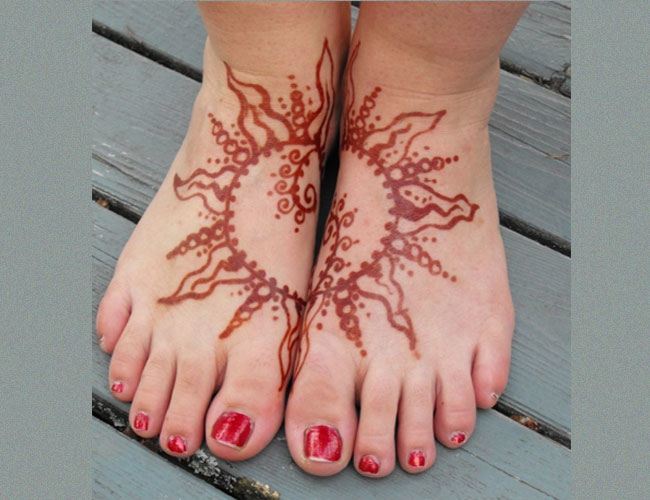 In Indian culture, the sun has always been considered as the ultimate source of energy. The sun designs of henna stand for resurgence, immortality, eternal love, and knowledge.
Water designs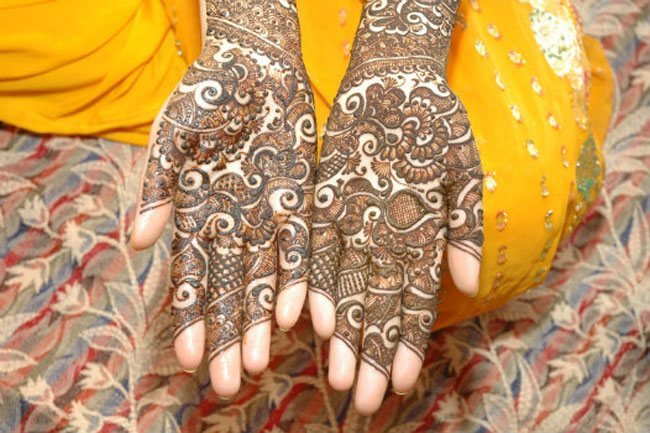 Water is usually represented as a pattern of ripples. Just as a river or stream keeps flowing, life is a constant series of change and emotions. Water can also mean purification.
Mandala designs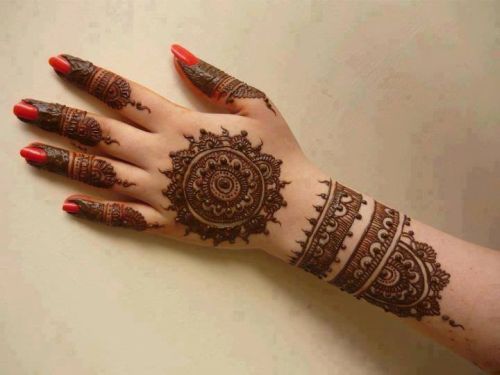 Mandala is a circular figure representing the universe in Hindu and Buddhist symbolism. As a henna design, the mandala represents the universe. Its visually-appealing circular shape has made it a favorite amongst mehndi artists.
Apart from the designs having specific meanings, which part of the body you have the design on also holds significance. For instance, having a henna design on your hands/palms signifies an offering from you to the world. A henna design on the back of your hand symbolizes protection. The feet are our only point of contact with the earth, so whatever design you get should be aimed at strengthening the bond between your body and the earth.
How to Prepare Mehndi
Ingredients:
30 gms Dry mehndi
1/2 tea spoon Lime juice
1/2 tea spoon Oil
60 ml Tea or plain water
Method: To make the Mehndi paste take dry Mehndi powder. Mix half tea spoon of mustard oil and half tea spoon of lemon. Now make the paste of it by mixing water in it slowly(water should not be hot). Put it in the cone. Make a tiny hole in the tip of it with the help of a pin. Give your favorite design on your body. You will be able to design 4-6 hands with it.