Keen on Studying Medicine in Australia?
Direct Entry MBBS Programs Offered in Australia
Monash University, University of New South Wales and University of Tansmania are the only three universities in Australia that offer undergraduate entry into their MBBS/MD Programs.
This implies that students no longer have to complete a Bachelors degree (3 years) before enrolling into the MBBS/MD Programmes.
University
Course Duration
Course Outline

The University of Monash
5 years
The Monash Undergraduate Medical course is a five-year program of study with direct entry from school. Monash Undergraduate Medicine may be undertaken at Monash University Clayton campus or Monash University Malaysia. The first two years are campus based and the final three years are hospital and community based. The course presents a continually expanding level of medical experience, starting in the first semester of the course. In the early years, the basic medical sciences are taught in the context of their relevance to patient care. Later in the course, clinical teaching builds upon and reinforces this strong scientific foundation. An emphasis on clinical communication skills and early clinical contact visits to medical practices, community care facilities and hospitals, is a feature of the Monash course.

Further information: http://med.monash.edu.au/medicine/admissions/direct-entry/course-outline.html

University of New South Wales


6 years
The UNSW Medicine program is a six year integrated program, which leads to the awarding of two degrees concurrently – a Bachelor of Medical Studies (BMed) and a Doctor of Medicine (MD). The awarding of the MD recognizes the high level of knowledge, skills, critical thinking, independent learning and clinical experience attained by UNSW Medicine graduates.UNSW Medicine students benefit from a range of learning approaches and the integration of the scientific foundation of medicine and real world clinical experiences. Interacting with patients during hospital visits begins in the first semester in Year 1 and continues through the 6 years.The Bachelor of Medical Studies (BMed) degree is conducted over Years 1-3 and the Doctor of Medicine (MD) over Years 4-6.
Note: As both the MD and MBBS are recognized by the Medical Board of Australia, graduates with either degree will be equally qualified to practice in Australia.
Further information: www.handbook.unsw.edu.au/undergraduate/programs/current/3805.html
The University of Tansmania

5 years
This on-campus full time course takes a minimum of five (5) years to complete. Years 1-3 of the course are based in Hobart at the Medical Science Precinct, with short placements in rural communities around the State. In Years 4 and 5, students have the opportunity to complete their degree at the Hobart Clinical School, the Launceston Clinical School or the Rural Clinical School in Burnie. Years 4 and 5 will involve a series of clinical rotations, including some electives.

Further information: http://www.utas.edu.au/courses/hsi/courses/m3n-bachelor-of-medicine-and-bachelor-of-surgery

For guidance with the university applications contact IDP Education, a leading international education agent.
They will help you with your university application, visa requirements and IELTS Test.
Phone: +62 21 4587 4354
Email: [email protected]
Branch Locations in Jakarta: Kelapa Gading, Kuningan and Pondok Indah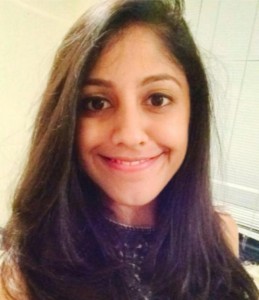 Compiled by Zareen Akbany