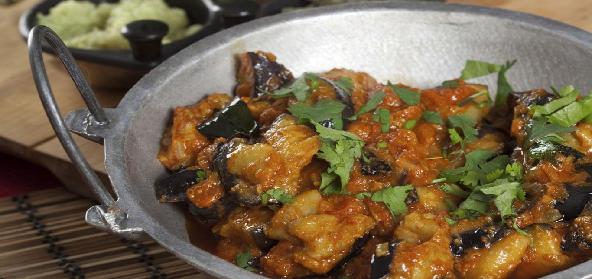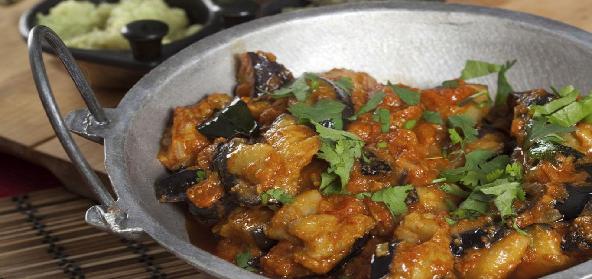 Shared by : Aparna Narang
Cut eggplant into thin slices and soak in salted water for a few minutes.
Drain, pat dry and then deep fry till golden brown.
In a pan heat 2 tablespoons of oil, add chopped ginger, rai (black mustard seeds), dried red chillies, crushed fennel seeds and chopped tomatoes. Cook till the tomatoes are soft and cooked.
Add ginger powder, fennel seeds powder, gud (jaggery), salt and tamarind pulp.
Add some hot water and fried eggplant to this sauce just before serving.