Kolak (or kolek) is an Indonesian dessert based on palm sugar or coconut sugar, coconut milk, and pandan leaf. Kolak can be served warm, at room temperature, or even cold by adding ice cubes to the dessert. In Indonesia, Kolak is a popular tajil (appetizer during breaking the fast) during fasting month Ramadan.
There are many kind of Kolak in Indonesia. The sauce is similar—all are made from coconut milk and sugar. What differentiates one kind of Kolak with another is the main ingredient of it. Here are some common Kolak that you can find in Indonesia:
Kolak Pisang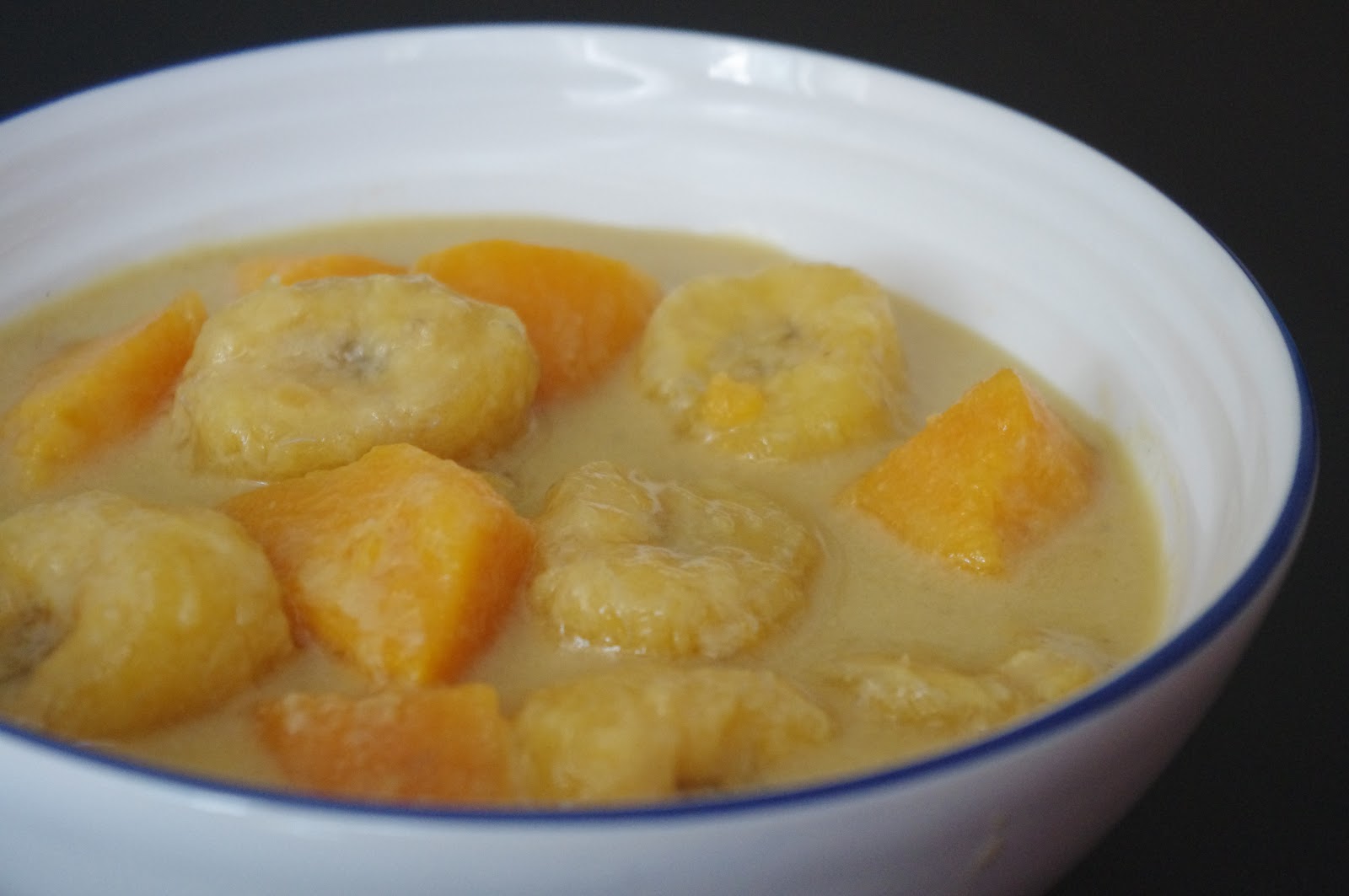 The main ingredient of this Kolak is banana. The most common banana used for Kolak Pisang is plantains (pisang raja) or pisang kepok (saba banana). The bananas are cut into wedges and then boiled along with the coconut milk and sugar.
Kolak Ubi / Singkong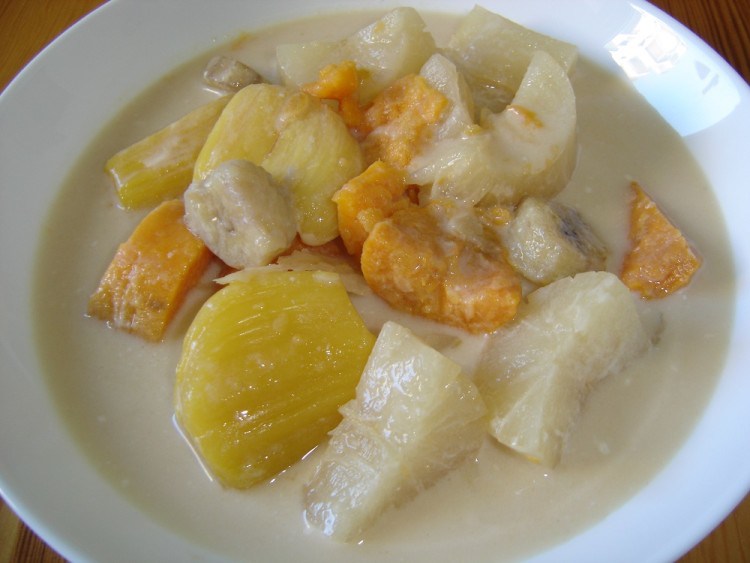 Kolak Ubi or Kolak Singkong uses ubi (sweet potato) and cassava as the main ingredient. Usually people sell Kolak Ubi or Singkong with the addition of banana in it. The chewy texture of sweet potato and cassava blends perfectly with thick, sweet coconut milk sauce.
Kolak Labu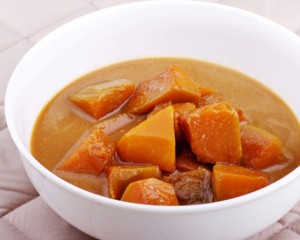 The main ingredient of this Kolak is labu kuning or pumpkin. The sweet, soft textured pumpkin in the Kolak sauce is loved by children.
Kolak Kolang Kaling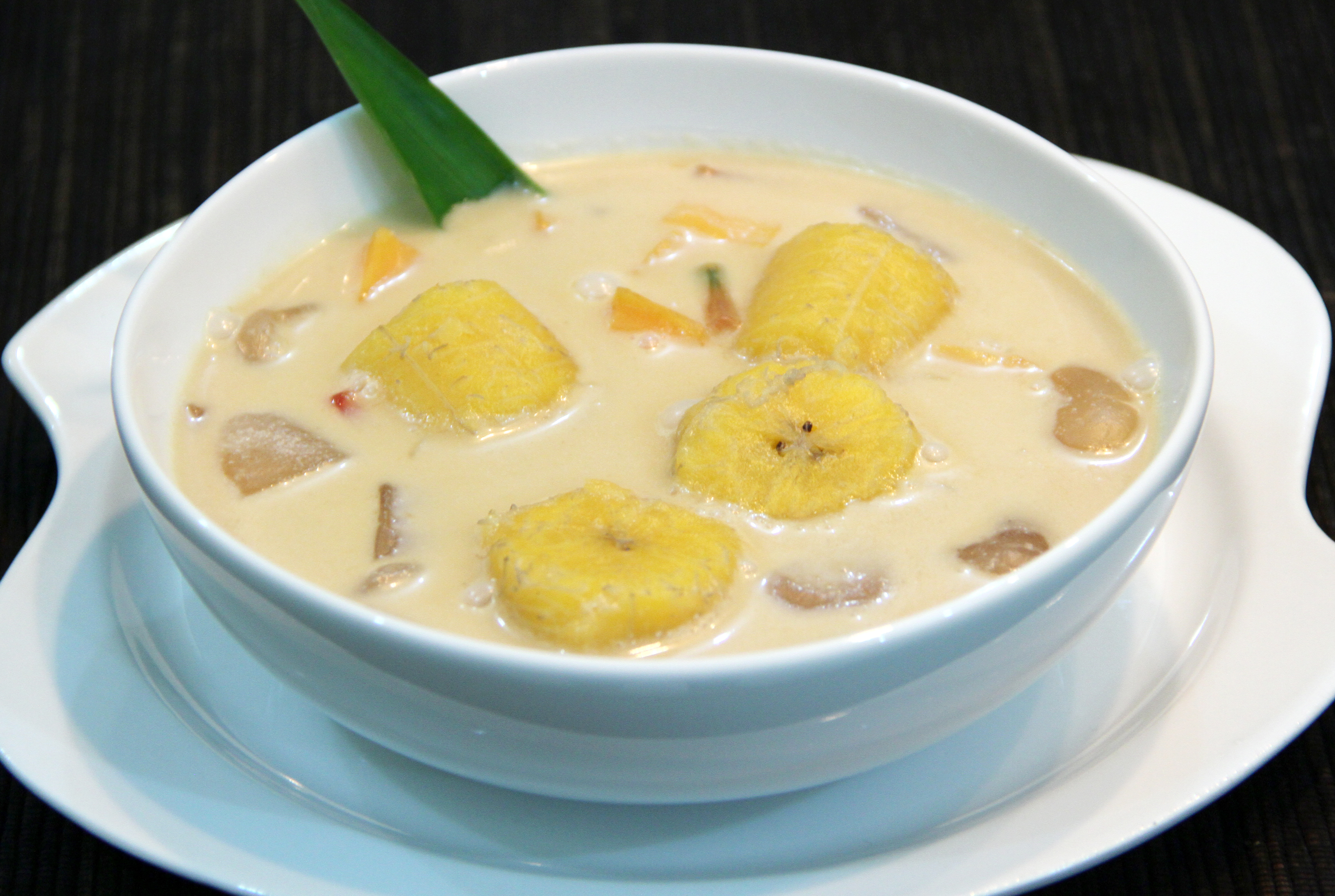 This is also the common kind of Kolak sold during Ramadan month. The main ingredient of this Kolak is kolang-kaling, a kind of the sugar palm fruit. Kolang kaling is often used as the main ingredient, as well as additional ingredient to the other Kolak.
Kolak Biji Salak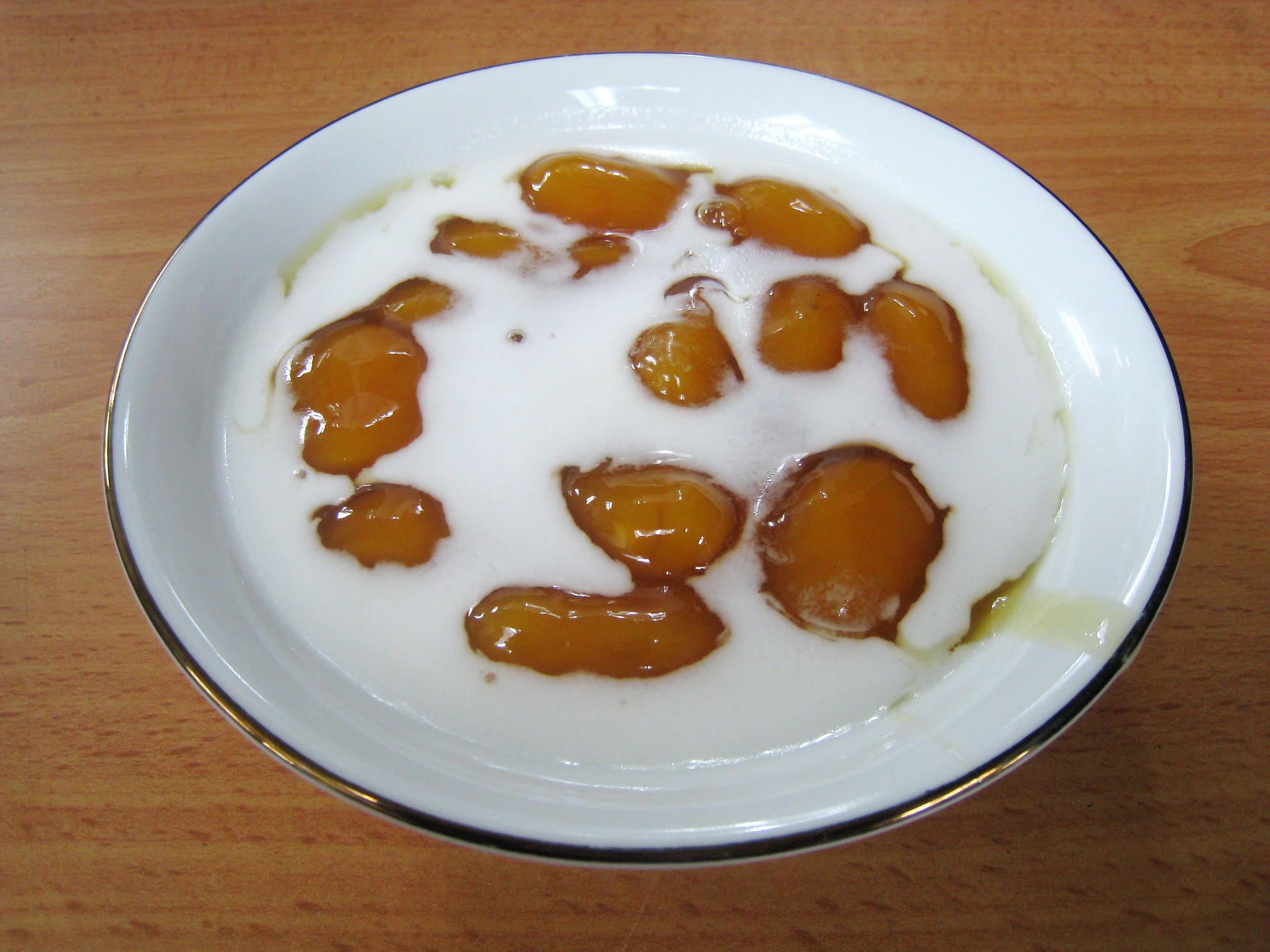 Roughly translated, biji salak means 'snakeskin fruit's core'. But, that is not the main ingredient of Kolak Biji Salak. The main ingredient of this dessert is sweet potato pearls, which are named "biji salak". Unlike other Kolak which coconut milk and ingredients are cooked together, Kolak Biji Salak usually is cooked in palm sugar syrup. The coconut milk is cooked separately, and it is added before serving.
If you want to make Kolak at home, here is the recipe of Kolak sauce. You can add any ingredients you want or mix several ingredients into one Kolak.
Kolak Recipe
Ingredients:
1 liter of coconut milk
200 grams of palm sugar, grated
50 grams of white sugar
1 teaspoon of vanilla powder
2 pandan leaves
1 teaspoon of salt
Instructions:
Prepare big pot or saucepan
Heat the coconut oil, then add palm sugar and white sugar. Mix well, then add pandan leaves
Add in vanilla powder and salt
Mix well, and the sauce for Kolak is ready
You can cook the ingredients separately, and then add to the sauce just before serving it. Or else, you can boil the ingredients together with the coconut oil (before adding vanilla powder and salt).