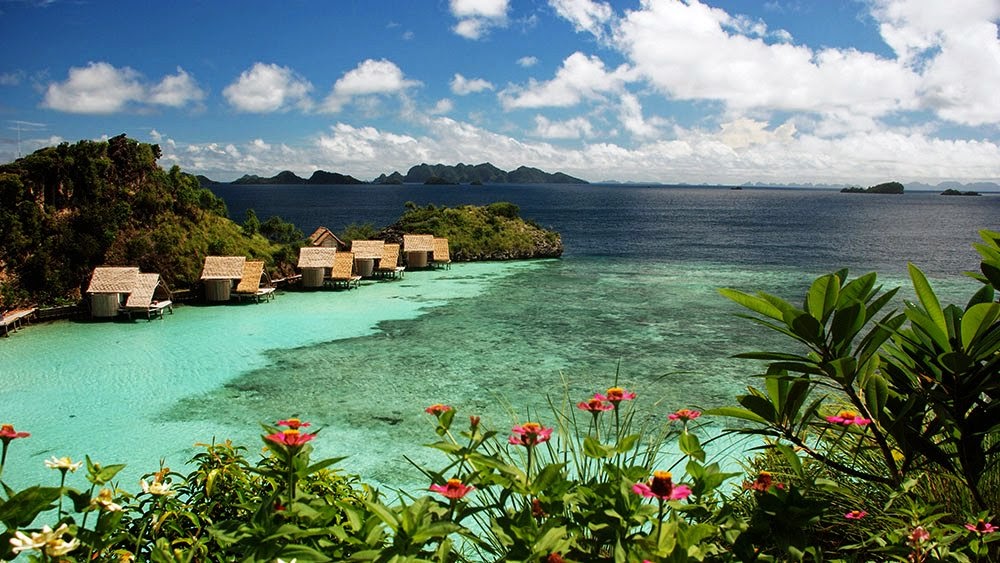 Located on a small, uninhabited tropical island in the Karimun Java archipelago in the Java Sea, 53 nautical miles off shore from the main Indonesian island of Java. Besides scuba diving and snorkeling through a fully equipped PADI Dive Center, the resort offers many other aquatic leisure activities such as wind surfing, jet-skiing, Robinson Crusoe island escapades, water skiing, banana boating and fishing from specially designed fishing boats.
Pulau Menyawakan, one of the islands in The Karimun Java Islands Group Phone : +62291 595932 Fax : +62291 595933
http : www.kurakuraresort.com
Try out for a sea kayaks. Hop over to the main inhabited island of Karimun where mountain bikes are available for hire. For making your holiday arrangements as easy as possible, pricing structure where Kura Kuras offer a variety of packages that include boat transfer, accommodation, food, snorkeling, diving, tax and service charges.