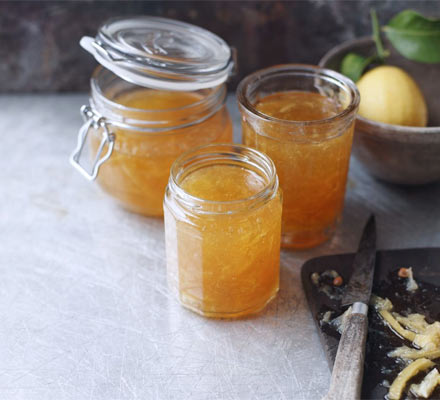 LEMON JAM
Ingredients:
One-two-three: water, lemons and sugar.
500g (1lb) lemons
1½ liters (750ml) HOT water
1½ kg sugar
Directions
Wash and dry the lemons, then cut in half lengthways. Cut into thin slices, and then cover with the hot water. Leave to stand 48 hours.
Next day, take out two cups of liquid and replace with 3 cups of fresh water. Cook rapidly for 1 hour. Add the sugar; bring to the boil, stirring to ensure that the sugar is completely dissolved before the boiling point is reached.
Boil till setting point is reached, then leave to stand 10 minutes. Pour into sterilized jars and seal.