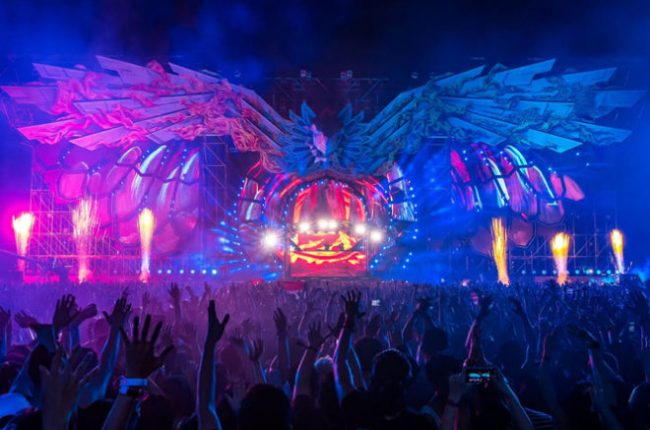 This start of the new year, many events are cropping up including these fun and exciting festivals. Hurry and mark these events on your calendar for the coming year! You will find your life to be much more exciting with these events noted on your calendar.
Here is our list of music festivals and events for 2020:
Sound Flare Xperience 2020 (1st – 2nd February)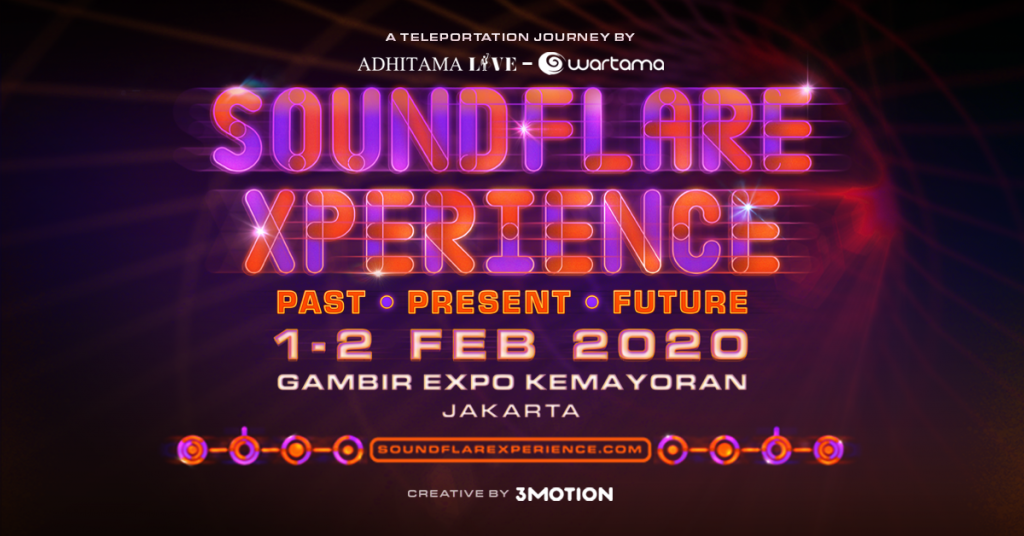 Fans of this music festival will be pleased to know that the Sound Flare Experience 2020 at Gambir Expo Kemayoran will be filled with numerous musicians with the concept of cross-music genre along with the concept of past-present-future. Stars who are expected to appear in this music festival include Boyce Avenue, artists representing the past such as Yovie & Nuno, while modern artist such as Tulus, Marion Jola, Malik & D'essential, JAZ, Fourtwnty, Kunto Aji, Langit Sore dan RAN will also be performing. Not to mention that there will be a collaboration between local and international DJs (those who are still kept under wraps).
Playlist Love Festival (2nd February)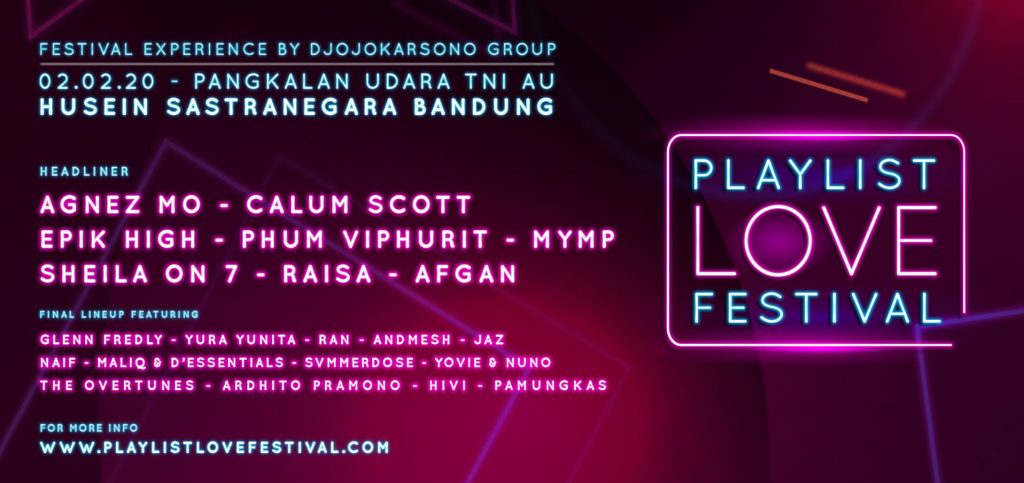 Playlist Love Festival (previously Playlist Live Festival) will be held on February 2nd, 2020 at Pangkalan Udara Husein Sastranegara, Bandung. With the theme of EDM music which is popular among millennials nowadays, some of the fabulous artist invited for this collaboration include Agnez Mo, Sheila On 7, Afgan, Glenn Fredly, Naif. Catch their awesome performance and don't miss a beat while singing to their biggest hits with the crowd.
LaLaLa Festival 2020 (18th-19th April)

The LaLaLa festival was a hit back in 2019, which is why the promoters are bringing back this musical festival with a bang! Held at Orchid Forest, Cikole, Lembang, Bandung this 18-19 April, there will be a lineup of foreign musicians like Tori Kelly, Heize and Jeff Bernat who will be filling in and performing on stage. Those are not all, as there will be power house names such as Kodaline, Oh Wonder, Tom Odell, Blackbear, Honne, The Internet, Crush and many more who will be joining in the stage.
Romantic Valentine Concert with Ronan Keating (29th February)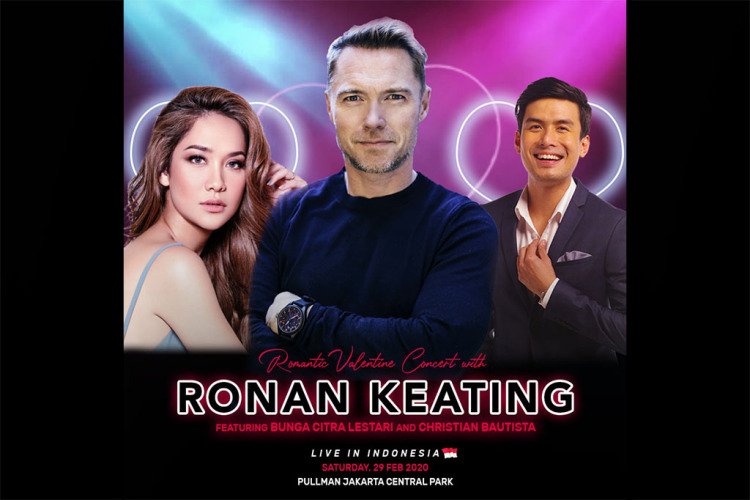 Held at the Grand Ballroom at Pullman Hotel Central Park in Jakarta on 29th February, you can come in and join the Romantic Valentine Music Concert. Singers who are invited to sing tunes of love include Ronan Keating, Bunga Citra Lestari and Christian Bautista. Watch it with your loved ones and enjoy the romantic atmosphere that will surround you while you watch the concert.
Jakarta International Java Jazz Festival 2020 (28th February – 1st March)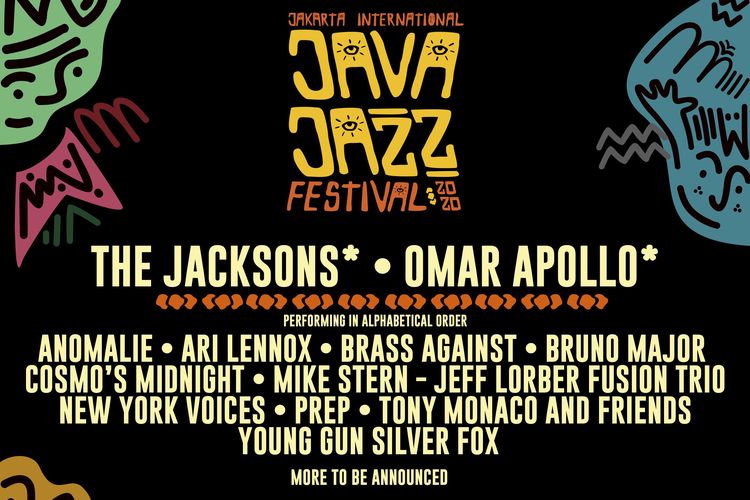 Jakarta International Java Jazz Festival (JJF) is one of the largest jazz festivals in the world and thought to be the biggest in Southern Hemisphere. This year, it will be held on 28 February to 1st March at JIExpo, Kemayoran. Some of the confirmed lineups for this year's festival includes Omar Apollo, Tony Monaco and Friends, Gerald Situmorang, Marcell, Brass Against, and others.
Jogjarockarta International Rock Music Festival 2020 (1st March)

After the success of the last JogjaROCKarta International Rock Music Festival, it will now be held again on March 1, 2020 at the Kridosono stadium, Yogyakarta. Last time, they successfully brought in Extreme and Power Trip in 2019. This time, promoters will be bringing in the the legendary rock band Scorpions and Whitesnake.
Khalid – Free Spirit Asia Tour 2020 – Live in Jakarta (28th March)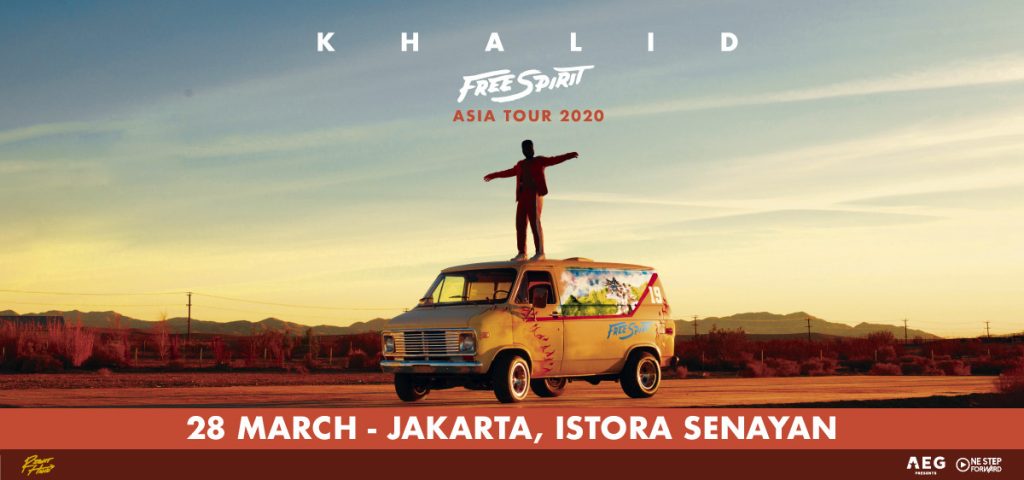 If you missed Khalid's concert in Jakarta last November, you can rejoice in his Free Spirit Asia Tour 2020 where you can see and enjoy his live performance. The singer of "Location", "Talk" and "Better" is holding his concert at Istora Senayan, Jakarta, on 28 March 2020.
88rising Heads in The Clouds Jakarta (7th March)

On 8th August 2020 at JIEXPO Kemayoran, Jakarta, 88rising will be bringing in their top-notch artists for their Heads in the Clouds Jakarta concert. Their long-awaited artists who will be attending to enliven the concert atmosphere are Rich Brian, NIKI, Joji, Higher Brothers and more.
Hammersonic: Rise of the Empire (27th – 28th March)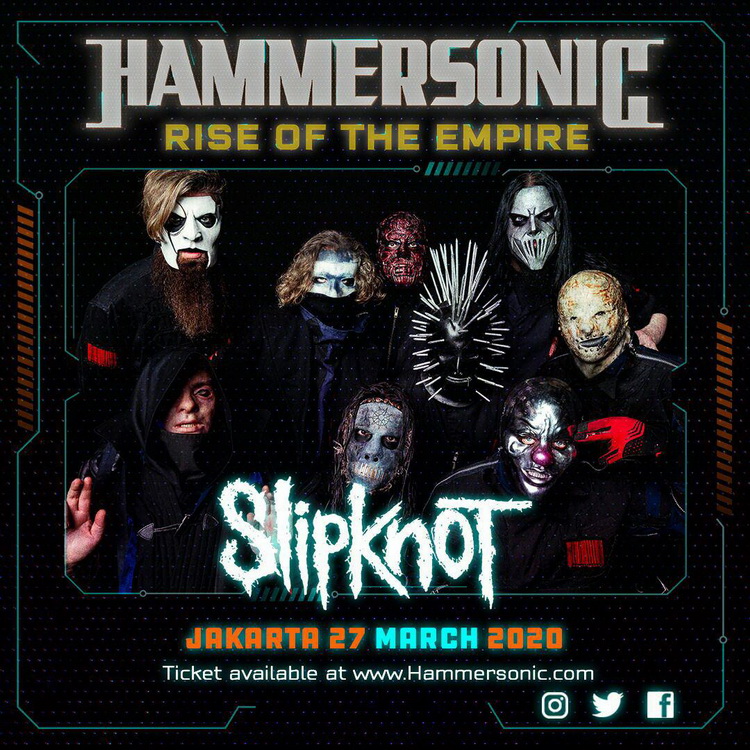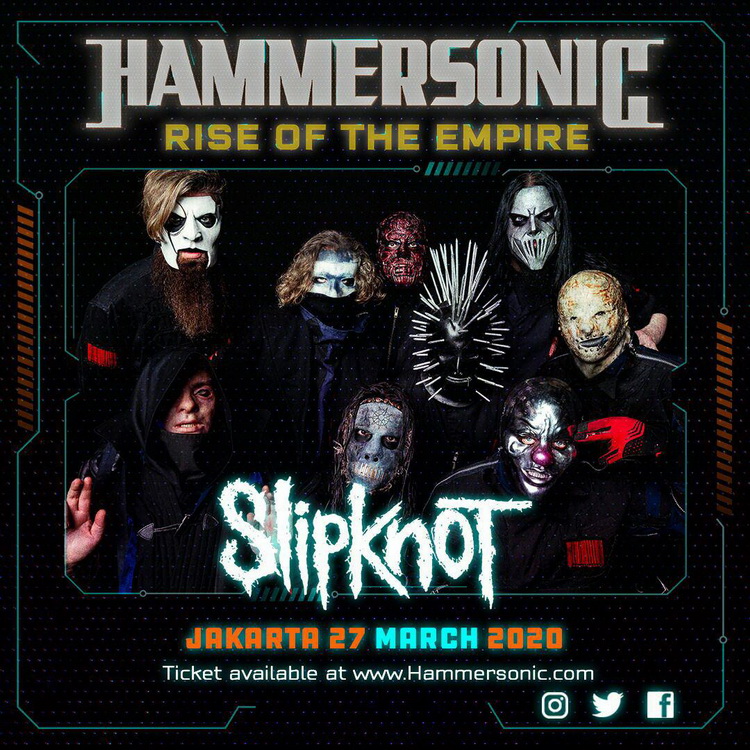 Hammersonic is one of the first rock and metal international festivals to be held in Indonesia and the biggest annual rock and metal music festival in Asia-Pacific on March 27 – 28, 2020. For this year's Hammersonic: Rise of the Empire held at Carnaval Beach Ancol, they announced that legendary American heavy metal band Slipknot will be part of the festival. Other line ups will be announced in the future.
Bali Spirit Festival 2020 (29th March-5th April)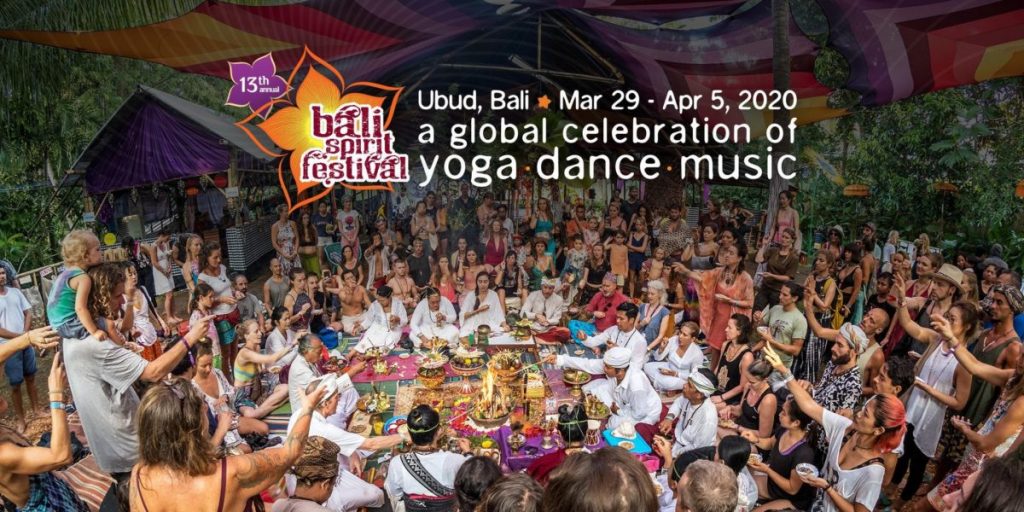 The Bali Spirit Festival is a festival dedicated to yoga, dance and music. Because this festival is a festival of culture and altruism, it is held at Bali where both are present and thriving. Not only are visitors treated to music, but they can also enjoy diverse workshops, organic health food, healing activities according to various traditions, traditional fair, all to the enjoyment of children and the whole family.
Louis Tomlinson Live Concert in Jakarta (20th April)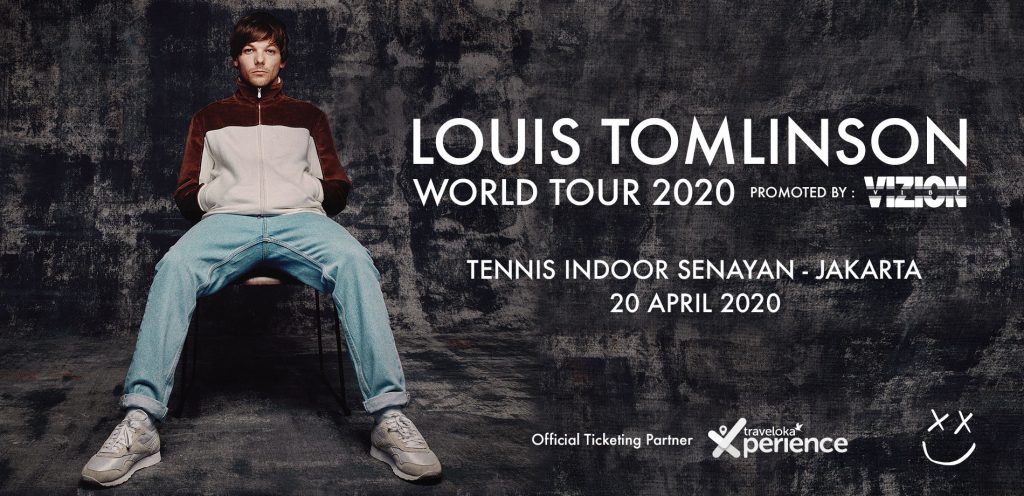 After releasing hit by hit of Back To You, Just Hold On, Two of Us, Louis Tomlinson is finally going to hold his first solo concert in Indonesia at Tennis Indoor Senayan on the 20th April 2020. Save the date and don't miss the chance to have the time of your life with Louis Tomlinson!
One OK Rock – Eye of the Storm Tour 2020 (30th May)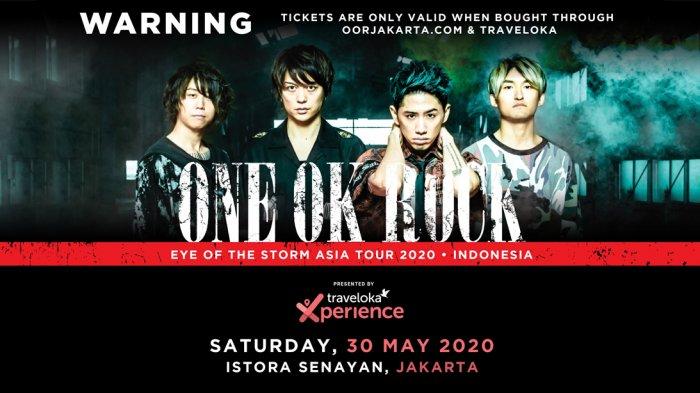 Legendary Japanese Rock Group One OK Rock have been busy promoting their "Eye of the Storm" album since almost a year ago, and now it's Jakarta's turn to enjoy their live music as part of their Asian tour in 2020. Mark your calendars on the 30th May at Istora Senayan for the perfect opportunity to watch their idol perform live.
This Is Life Festival 2020 (22nd May)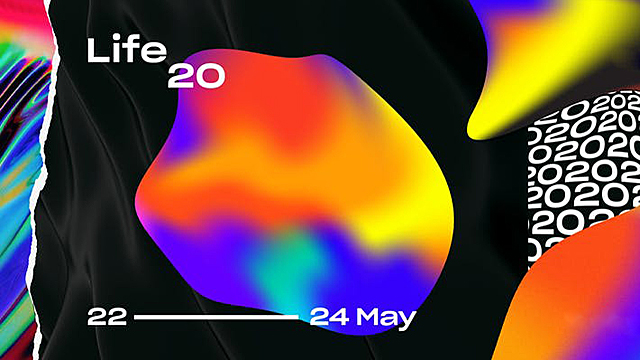 This Is Life Festival is a festival that is held in Gili Air on the 22nd May 2020. Its Australian doof scene mixed with exotic island spirit makes it a must-visit for island-dwellers. Even more, they are offering about 30 hours of House, Techno & Psychedelic trance music. Artists that will perform during this festival include GeCo, Tina Says, Apsara, Eza, RD, Sapoan, Flare, Jeevan, Blake Bellingham and more.
What differentiates this music festival other than the rest, is that a percentage of the proceeds will go towards Horses of Gili – a not for profit organisation focused on improving the welfare of the working horses on the Gili's. This Is Life Festival is also donating a % to the local school which was affected by the earthquakes.
LAUV Summer Tour of Asia 2020 (27th June)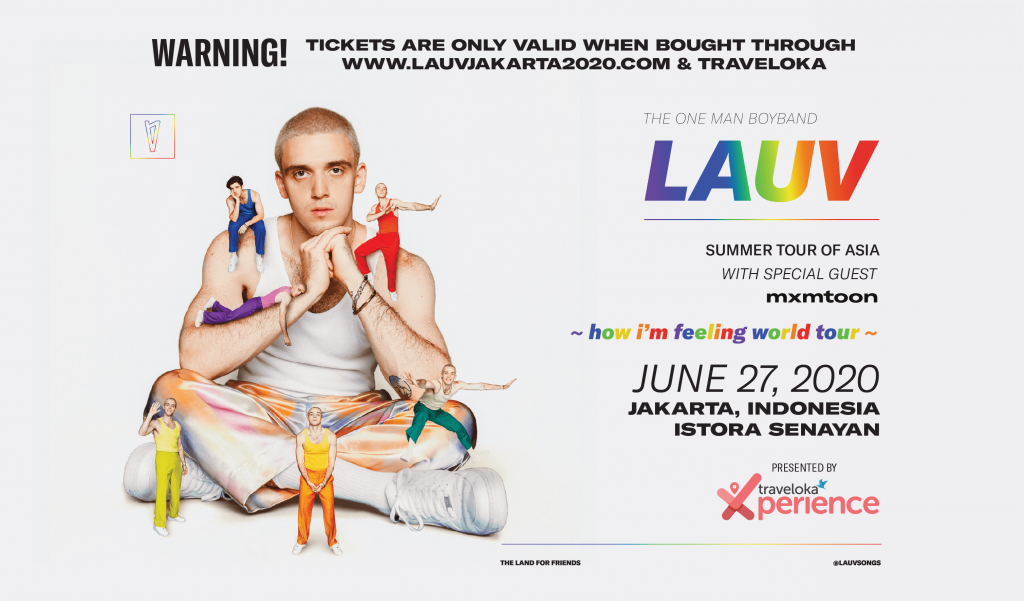 Lauv Fans in Asia, Rejoice! Platinum award winner, Indie pop visionary singer and songwriter, and music producer Lauv, has officially announced plans for a concert tour in Asia with the headline "~ HOW I'M FEELING WORLD TOUR ~ SUMMER TOUR OF ASIA, 2020". As part of his Summer Tour of Asia, he will be visiting Jakarta, among other Asian countries, on 27 June 2020 at Istora Senayan Jakarta. Indonesia will be the last country in his Asian tour after visiting India, China and Taiwan.
We The Fest 2020 (14th August-16th August)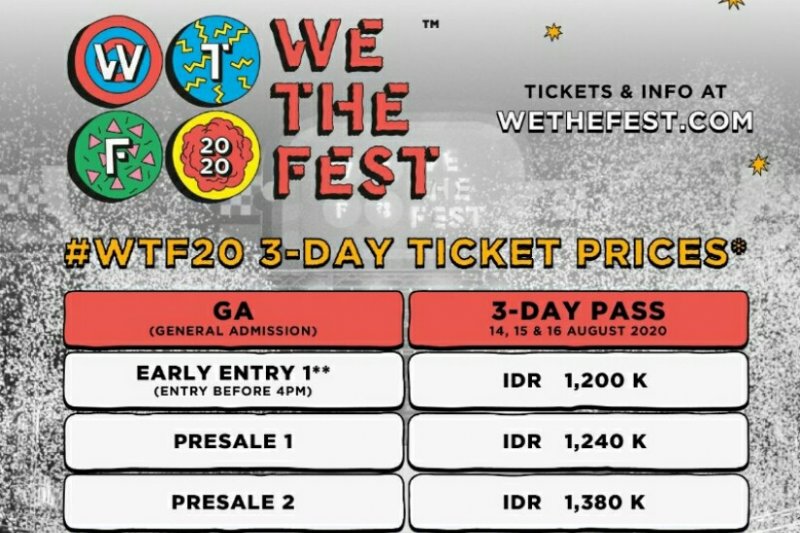 Ismaya Live announced that We The Fest will return for its 7th edition this year on 14-16 August. For the lineups, Sarah Deshita as Brand Manager of Ismaya Live said that you will need to wait as they are preparing something special this year. We The Fest 2020 will also present more than music festival, but also culture, food, and fashion experience to the audience.
Billie Eilish – Where Do We Go? World Tour Live in Jakarta (7th September)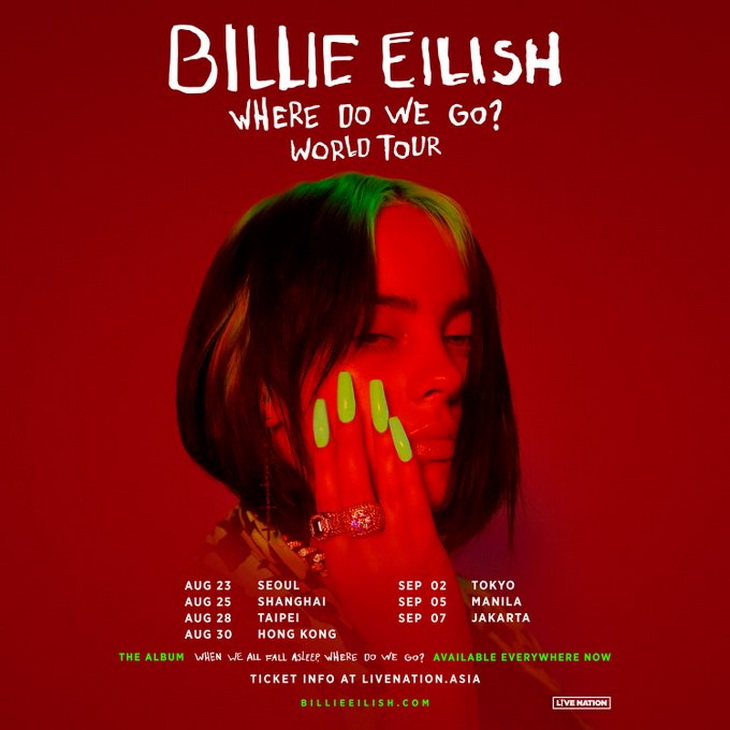 Billie Eilish is officially the first artist born this millennium to achieve both a No. 1 album and single, and is now the third female solo artist in the 31-year history with multiple songs topping the Billboard Alternative Songs airplay chart. Her album, WHEN WE ALL FALL ASLEEP, WHERE DO WE GO? debuted at No.1 on the Billboard 200 album chart, has since returned to the top spot two additional times last year, and is currently 2019's best-selling album in North America.
Billie Eilish will embark on a sold-out North American tour in March 2020 and will tour South America and the UK before heading to Asia. Jakarta, among other big cities in Asia, will be part of her tour, scheduled on 7 September 2020.