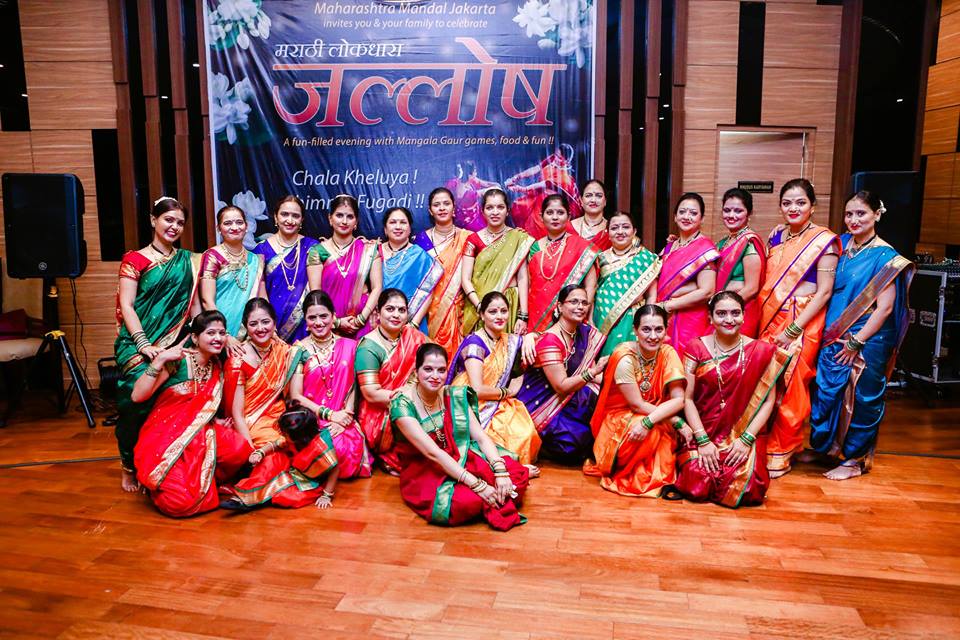 There are approx. 100 Maharashtrian families (from Western Indian state of Maharashtra, India) in Jakarta and are actively involved in various cultural activities organised here.
Maharashtra Mandal Jakarta (MMJ) is a socio-cultural organization in existence since 2008 representing Western Indian state of Maharashtra. It has successfully organised various events pertaining to Maharashtra Culture as well as the international cultural events. Programs that are hosted every year include Gudhi Padwa (Hindu New Year Celebrations), Ganeshotsav (day long prayer program during Aug / Sept), Diwali Pahat (Early morning musical program during Oct /Nov). Apart from these cultural programs to celebrate our important days, Marathi Mandal organises Photography workshops, light music evenings, group picnics, performances by renowned Stand-up comedians from India  etc. Also have active participation in events like Independence Day Run, Holi celebrations etc also gives a feeling of togetherness with fellow Indians while staying in a relatively faraway place like Indonesia.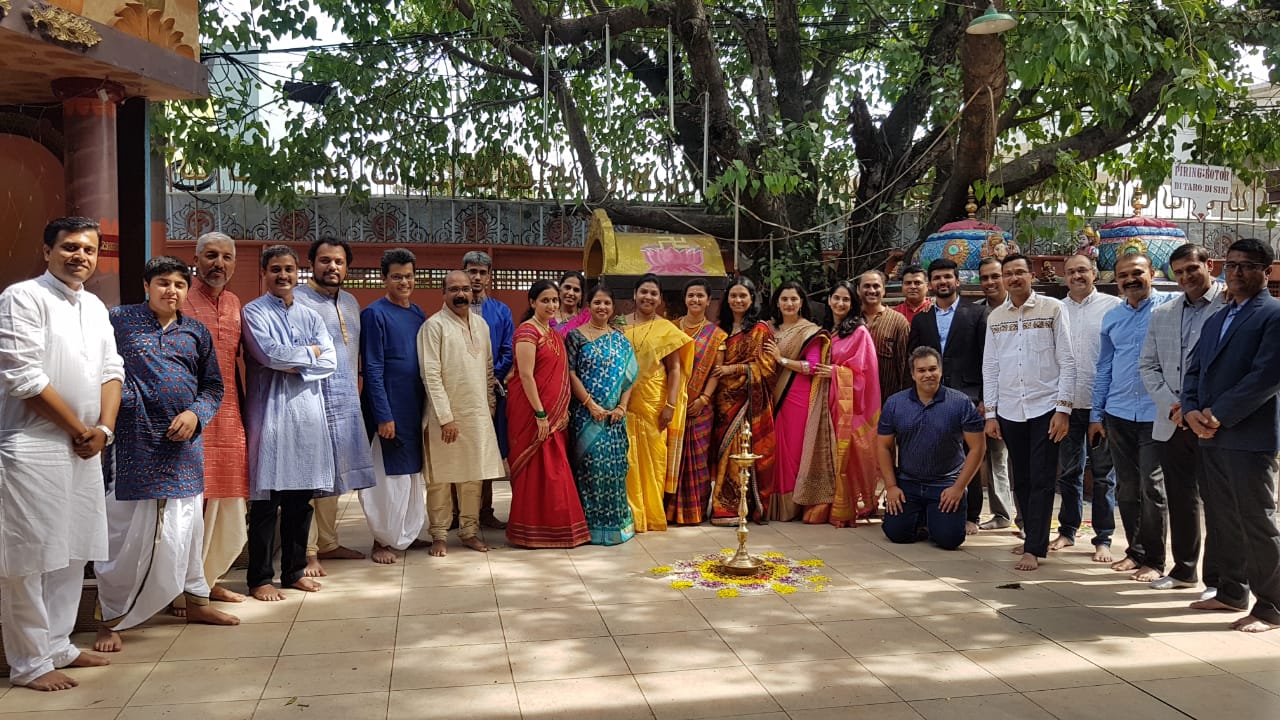 Every year for Maharashtra Day, we also organize Khau Galli, Street Food Festival of Maharashtra which has an average attendance of 650+ people comprising of Indian diaspora, Indonesians and Foreigners of multiple nationalities enjoying a sumptuous palate of authentic Maharashtrian meals prepared by our members.
We organize special cultural events for ladies only, such as Sankranti, and promote local talents in kids as well. We also work closely with Embassy of India, Indian Cultural Center and India Club
Objectives of MMJ
Providing Marathi social & cultural platform to Indians based in Indonesia and interested in Marathi culture
Enhancing our awareness of current social and cultural developments in Maharashtra and wider Marathi Diaspora
Social appreciation of well-known Marathi literature, plays, cinema, music, social movements and culinary expertise
Social celebration of Maharashtrian / Indian festivals & traditions
Re-familiarize ourselves & our children about Marathi culture, its linkage with other linguistic cultural traditions in India and its place in world culture
Establish linkages with Maharashtra Mandals in other countries and explore possibilities of Co-operation
Basic Requirements
Any Indian family or individual based in Indonesia and interested in Marathi culture is potentially admissible as a Regular Member of MMJ irrespective their religion, caste or mother tongue.
Each potential member is expected to provide basic profile including information about their profession, contact details, family members residing in Indonesia, etc. The format of the profile would be sent to potential members by email.
The interest in Marathi culture needs to be spelt out in the profile outlining areas of interest e.g., literature, music, drama, sports, etc.
Special Interest Groups ( SIG )
A.Performing Arts Area (PAA) & Participatory Hobby Area ( PHA )
Music – Vocal, Instrumental

Dancing – Kaththak, Bharat Natyam, Bollywood

Dramatics – Script, Direction, Acting, Stage Mgmt

Fine Arts – Painting, Photography, Video Recording


Literature – Novels, Stories, Poems

Social Sciences – Movements, Globalization, Environment

Sports – Cricket, Tennis, Swimming, Golf

Food & Drinks – Maharashtrian, Indonesian
All correspondence to be sent to oc.mmjakarta@gmail.com