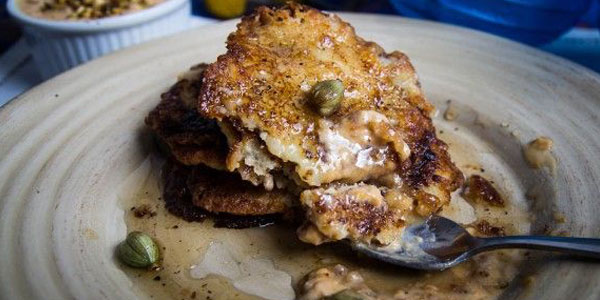 Sweetened pancakes with raisins
Ingredients for malpuda :
1 cup flour
1/2 cup condensed milk
1/2 cup raisins
Ghee for frying
200 ml sugar syrup
Serve with Serve warm, topped with rabdi.
Method :
Mix flour and milk to a smooth batter. Add a little water, if it is too thick. Heat a non stick pan on a medium heat.
Add a tsp. of ghee to the pan and spread well.
Drop one-third cupful batter on to the pan. Do not spread.
Cook for a minute or till the edges can be lifted.
Turn the pancake. Cook for another 30 to 45 seconds.
Dip it in the sugar syrup for 3 minutes and then serve hot.