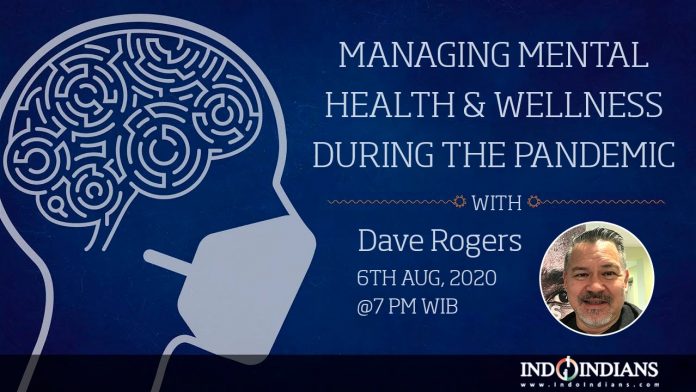 Pandemics can be stressful
As the coronavirus pandemic rapidly sweeps across the world, it is inducing a considerable degree of fear, worry and concern. This can have a negative effect on physical and mental health.
Faced with new realities of working from home, temporary unemployment, home-schooling of children, and lack of physical contact with other family members, friends and colleagues. The main psychological impact is elevated rates of stress or anxiety.
You are specially invited to join special guest live from Canada – Dave Rogers who in his latest book Awesome Coaching – Get 2020 Vision tackles the sensitive issues of Depression, Addictions, Corporate PTSD, as well as solutions in Mental Wellness.
What you can look forward to:
1) The emotional roller coaster called CoVid-19
2) Interactive CoVid-19 exercise
3) Understanding good stress and bad stress
When: Thursday 6th August at 7pm WIB
Where: Online Zoom session. Click here to register to get access details by email >>
About Dave Rogers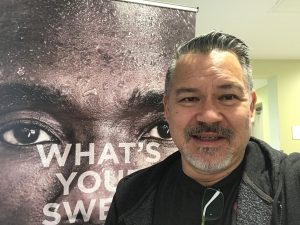 Dave is a Canadian born serial investorpreneur, speaker and author, who speaks from real life experiences and infuses humor, wisdom and perspective into his keynotes, masterminds and consulting services.
He is a graduate of McMaster's International MBA program and York University's BA in Economics and Business. After graduation, Dave worked 17 years in finance as a risk manager in Japan, a bond trader in Hong Kong and a corporate financier in Singapore.