Located at the northern part of Jakarta, Mangga Dua area is not merely a shopping centre. Dinas Pariwisata dan Kebudayaan (Department of Tourism and Culture) of North Jakarta has included Mangga Dua as one of the 12 coastal tourism spots to attract foreign tourists. Don't be surprised if you hear people speak in Malaysian or Arabian in this area. Not only foreign tourists, Mangga Dua has also been the favorite shopping destination for local tourists, especially those from outside Java.
If you have never shopped at Mangga Dua, or have no clue about the area, here are some hints from us:
Mangga Dua Square is one of the primary trade centers in Mangga Dua area. It also has been known as biggest wholesale center in Jakarta. Located at the intersection of Jalan Mangga Dua and Jalan Gunung Sahari, Mangga Dua Square complex also has multi function hall named JITEC (Jakarta Int'l Event & Convention Center).
WTC Mangga Dua has been long known as the center of automotive products such as new car or even secondhand car. That is why WTC Mangga Dua is also known as bursa otomotif or 'automotive exchange'.
Harco Mangga Dua Plaza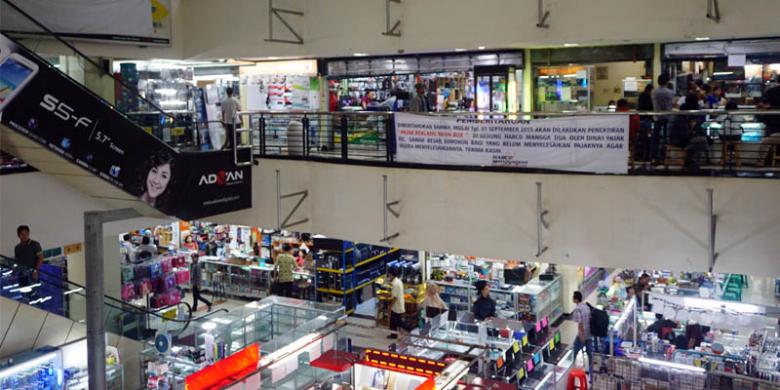 Harco Mangga Dua has been known as computer and electronic devices center. Most people are looking for computer set, either it is for gaming or office use. In Harco Mangga Dua, you can find almost all kinds of computer accessories, electronic devices like refrigerator, TV, sound system, air conditioner, as well as 'small' electronic stuffs like USB flash drive or computer mouse.
ITC Mangga Dua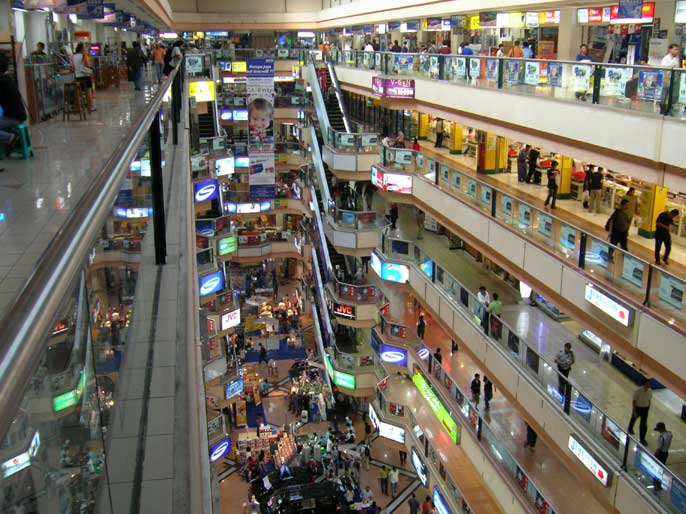 Ladies would love to shop at this place! ITC Mangga Dua is clothing centre, where you can find various kinds of fashion products in affordable prices. Besides clothes, you can also find more household studs such as bed covers, tablecloth, and curtains. There are also a wide variety of sport clothing, souvenirs, shoes, bags, and accessories.
Orion Mall Mangga Dua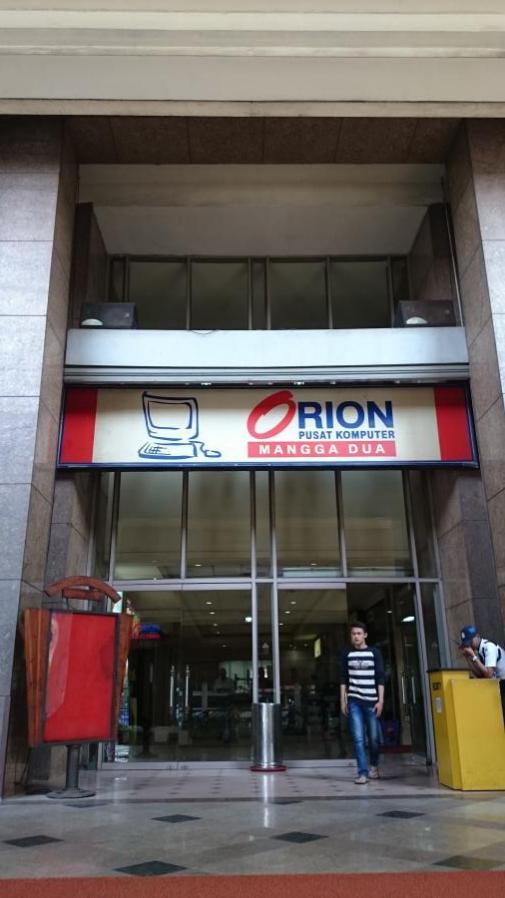 In this mall you can find a wide variety of computers. Desktop computer, notebook, netbook from various brands and prices can be found here. Some of the stores are the official distributors of certain brand, and some stores are even the retail stores. Not only computers, you also can find computer accessories, cameras, even sound system.
Mangga Dua Mall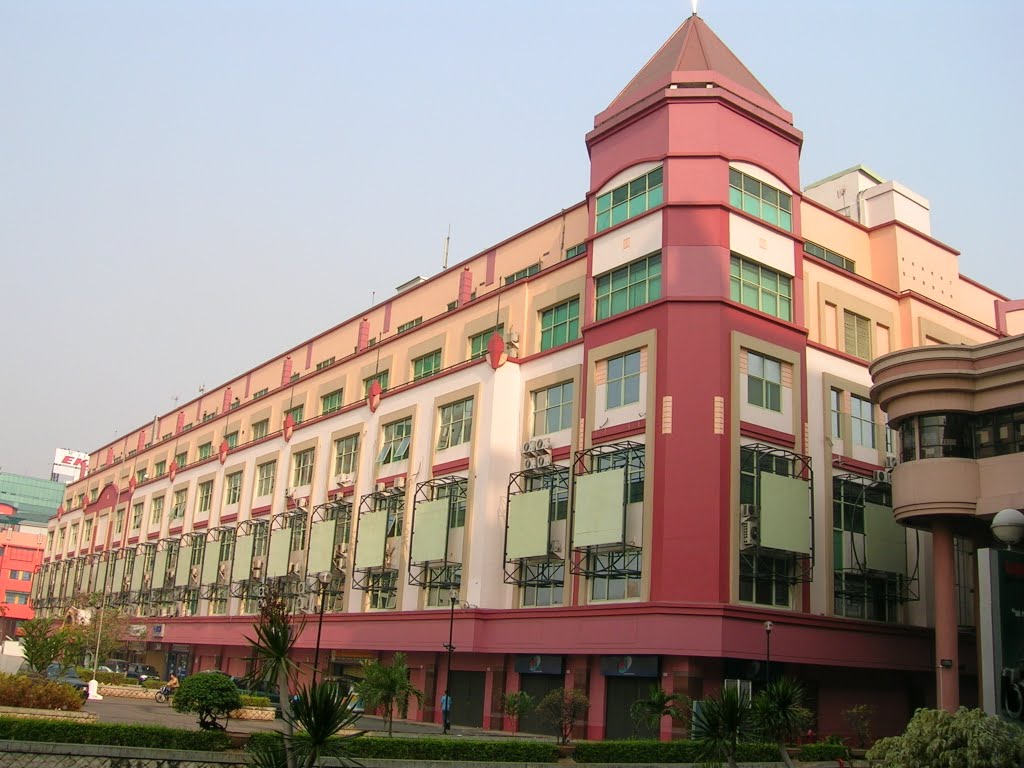 To go to Mangga Dua Mall from Orion, you only need to go through connecting bridge (La Grandeur bridge), or Jembatan Orion. This bridge is located on the 3rd floor of Orion Mall. Products sold in Mangga Dua Mall are quite similar to those in Orion Mall. But since the area is bigger, you also can get more electronics and gadgets such as hand phone, massage tools, and kitchen equipment.
Harcomas Mangga Dua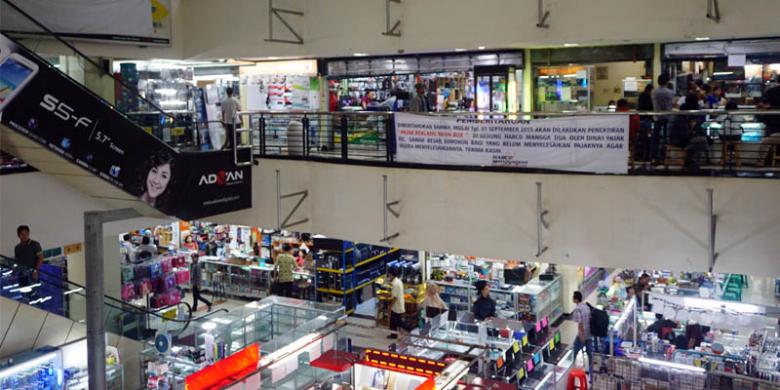 This is where you can repair your computers. You can also buy spare parts for your computer at this complex. To go to this complex from Mangga Dua Mall, you can go through Jembatan Harcomas-Mangga Dua on the 3rd floor.
Pasar Pagi Mangga Dua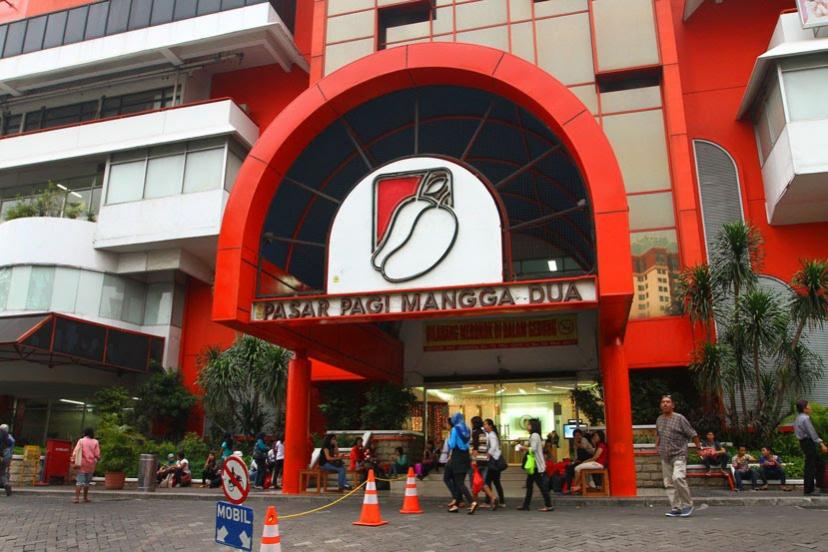 The products available in Pasar Pagi Mangga Dua are not too different from those in ITC Mangga Dua. You can find ready-to-wear clothes, bed covers, tablecloths, and curtains. Many products are sold in retail price so it is cheaper. This area also sold many wedding supplies such as souvenirs and pretty baskets for "seserahan" (gifts) during proposal ceremony.
If you've been planning to go shopping in this area, here are some tips for more convenient shopping experience:
Mangga Dua trade center opens from 8am in the morning. Some even open their stores from 7am. You need to take note that most of them close their stores near maghrib time (around 5-6pm). The rest are still open until 8pm. The best time to go shopping in Mangga Dua is in the morning and during the weekdays, as the crowd is not too overwhelming.
Bring only 'necessary' items such as money, debit or credit cards, water bottle, or small towel in a small sling bag. You will bring many shopping bags later so make sure that your own belongings are still safe and under control.
Before you go, it is better to make a shopping list. That way you know what stuffs you prioritize the most. It is also better if you make an 'itinerary' so you know which store you want to visit first, where to go next, and so on.
If you want to buy computer or other electronic devices, make sure that you know complete information about the stuff you plan to buy, from the specification, guarantee, price, until the after-sale services.
Bring enough cash. Only few stores in Mangga Dua accept electronic payments.
Be aware of pickpockets! Don't put your money only in your wallet. Put some in your pocket, bag, or even in your socks.
If you don't plan to buy in bulk, you will need reusable bag. Some stores put the items you bought in small plastic bag. It will be inconvenient if you have to carry all of those small bags in your hand. You can put all the items in one bag so you can carry it easily.
Don't forget to haggle! But also don't be too 'mean' to the shopkeepers (ask for the rational price since the original price is low already).
Make a good relationship with the sellers. Talk to them after you purchased your items, and if necessary ask their phone numbers so they can tell you when new items are available in their store. Who knows you will get special discounts, right?
So, do you plan to go to Mangga Dua this weekend?