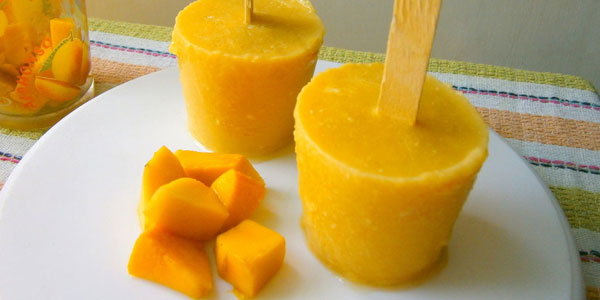 Our friend Aparna Narang was a long time resident of Jakarta and is a great host. Her mango kulfi is famous and is shared here. She prefers to use Alphonso mangoes but assures that Indonesian mangoes like Harum Manis or Gedong Gincu make a tasty kulfi too.
 Ingredients :
5 cup Milk (regular)
6 Tablespoons grated Khoya
½ cup condensed milk
4 Alphonso mangoes or Indonesian Mangoes
4 tablespoons sugar
Method :
Boil milk till half its quantity.
Add Khoya
Add condensed milk
Add sugar and taste
When this mixture cools down, blend with fresh mango pulp. Pour into kulfi molds and  freeze.
Tip: Use a can of alphonoso mango pulp, which is easily available at Indian grocery stores.
Shared by Aparna Narang