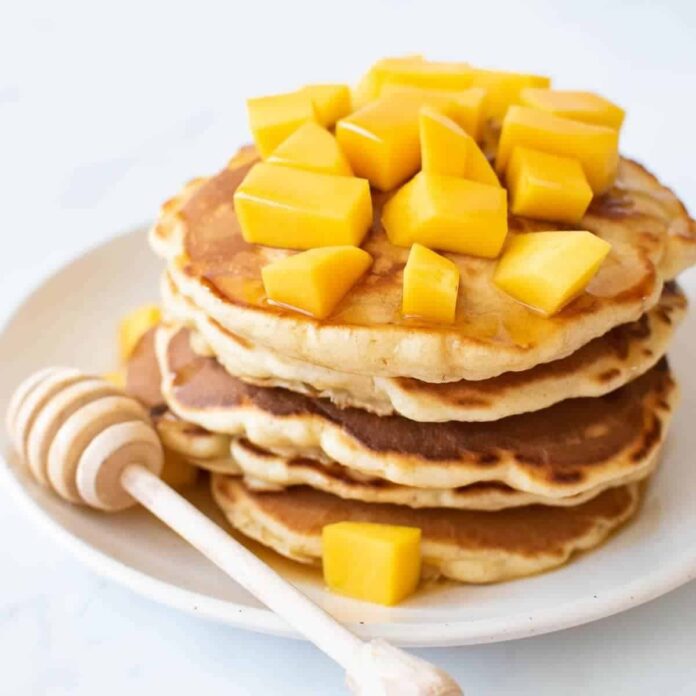 Mango Pancake are the BEST fruity pancakes for summer. They are gluten-free, soft and fluffy, easy to make, and are packed with delicious mango flavor. Serve them for breakfast, add them to the lunchbox, or enjoy them for dessert or brunch!
Your children will love these as a breakfast treat!!
Ingredients:
1 cup powdered instant oats
1 big mango pureed
1 egg
1/8 th tsp baking soda
1/8th tsp baking powder
Vanilla essence
Some chopped mango
Honey
Method:
blend your oats into a fine powder.
Add all ingredients except chopped mangoes and honey to blend.
Make pancakes
serve with chopped mangoes and honey as desired
enjoy!
by Jyoti Chawla