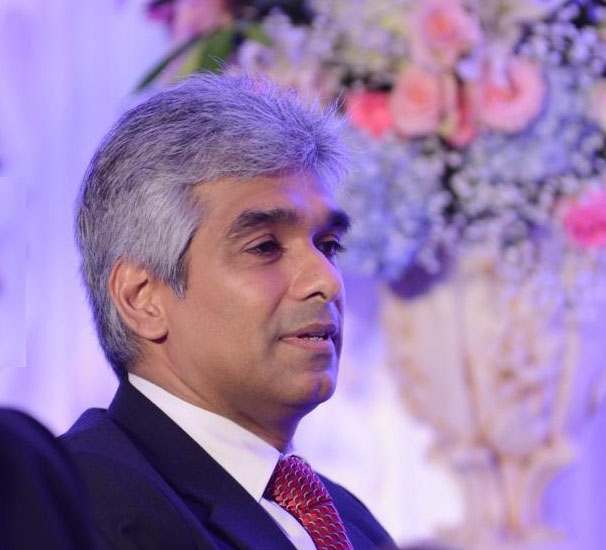 Having an insurance plan is like always having an umbrella in your hand—you'll be always ready for the rainy days says Manoj Tolani, co-founder of PT Talisman Insurance Brokers in an interview with Indoindians.
During the interview Manoj shared the importance of having insurance coverage "By nature, some people are risk takers and some are risk averse. A risk taker could live his life without insurance and if fortunate to not have suffered any losses, could state that he has saved a large amount of money by not paying for insurance. On the other hand, one could be struck by perhaps a rare event like an earthquake. This could wipe out not only the residence property, but also their commercial assets, with very little chances of the person recovering financially," he explained.
According to Manoj, "An event with a very low frequency (such as an earthquake) will typically result in a high severity. Conversely an event which has a high frequency (such as a fender bender car accident) will have a high frequency but a low severity. Insurance where the frequency is high the severity will be low, for example in car insurance where typically the claims would be for fender benders which the cost is low. As such I feel it is not worth it to take a risk especially for catastrophic events."
From his statement, we can conclude that insurance is a really important asset safeguard. We cannot forecast misfortune; so it is wise to have financial backup in the form of insurance. To choose the right insurance products, "people should look at the credibility of the insurance company, and the wordings of the products should adhere to the international standards," shared Manoj.
'If they're looking for an insurance broker, they also have to make sure that the broker is credible. It is important that the broker is a member of the local broker association to be more assured that the broker will conform to certain industry standards. The broker also should have professional and adequate staff in place, to ensure the maximum service for clients," he added.
Manoj started his insurance career soon after completing his education. "My family has been in insurance broking since 1970. I decided to join the family business upon completing my education. In 2005, we decided to team up with another partner and started Talisman Insurance Brokers,"
Being in the insurance industry for years, Manoj stated that the litmus test for insurance companies is during the claims. In his company, he trains the staffs to display empathy to clients, which is very important to maintain clients' satisfaction. "We train them to put themselves in the shoes of the client and by trying to reduce the burden of the client to the maximum," said Manoj. "We will do our best to make the claim process as seamless as possible," he explained. This explains the success of PT Talisman Insurance Brokers comes from the excellent services they offer to their clients.
As a small example he shared that "if there is a wind storm claim, and the insurance company needs a report from the meteorology department which is available to the public, we will proceed to obtain the report ourselves from the relevant government department . We train ourselves very well in the insurance knowledge, to be able to serve our clients in their interest."
Manoj said that his role model is his senior partner and elder brother Tulsi Tolani. "He has always been my mentor and behind the excellence of this company. We practice a democratic or participative leadership style. We always involve our staffs and exchange ideas before taking any decision. We always seek their point of view and discussion is encouraged to arrive at a decision," said Manoj.
Manoj takes most pleasure in spending time with his wife and three children. He also enjoys playing badminton and going to the gym. If he could live anywhere else in the world, "I would like to live in New Zealand as I love the climate there and the scenic beauty."
He believes that good deeds will result in a happy life. "Simply do good and be good in life, and one will be rewarded and will lead a content life."
For all your insurance needs, contact
PT Talisman Insurance brokers
CYBER 2 TOWER, 21st Floor
Jl. HR. Rasuna Said Blok X-5 No. 13. Jakarta Selatan 12950, Indonesia
Phone: (62-21) 2902 1500
website: www.talisman.co.id