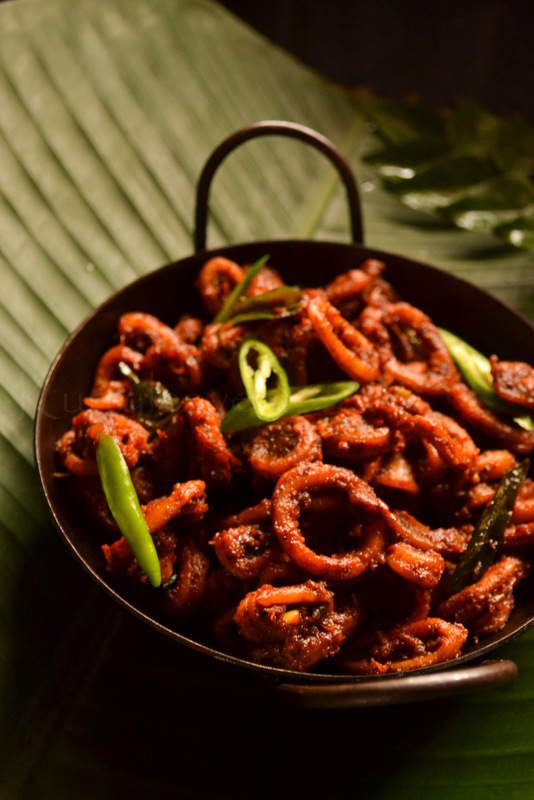 MASALA FRIED KALAMARI
Ingredients:
250 g Squid/Kalamari
10 g Chili powder
2 g Tumeric Powder
5 g Pepper powder
35 ml Coconut oil
Salt to taste
1 no Lime
1 sp Curry leaves
15 g Ginger paste
50 g Onion
50 g Tomato
3 no Green chilli
Directions:
Clean the squid by removing the bones. Marinate the squid with the powdered masala.
Leave it for half an hour and then shallow fry. Garnish with a lime wedge.
Make a mixed salad with sliced onion, tomato and green chilly dressed with lime juice, salt, pepper and coriander leaves.
Serve the squid with the mixed salad.