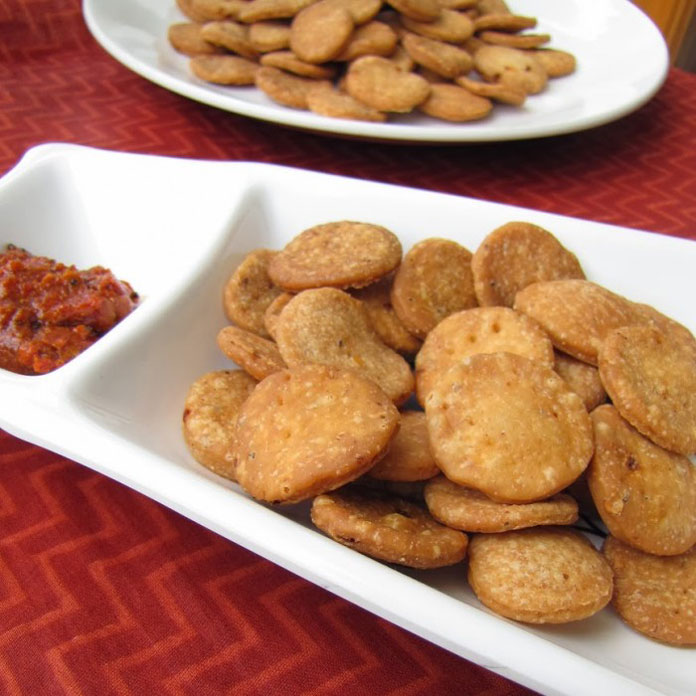 Its really simple – just rounds of flattened pastry dough, but tastes great with Indian pickles. The crunchy mathis are savory and sometimes spiced with zeera and ajwain for a zing.
Ingredients:
2 cups plain flour (maida)
1 tbsp. Ghee
1/4 tsp. ajwain seeds
Salt according to taste
Warm water to make dough
Ghee for deep frying
Directions:
Blend together maida and salt, rub in the ghee and then add enough water to make a smooth pliable dough.
Make small thin rounds out of all the dough. Prick them on both sides with a fork. Allow to dry a bit for 20-30 minutes.
Now heat oil/ghee in a pan and deep fry a few at a time to a pale gold color.
Drain thoroughly and cool and store in air-tight containers.
Serve with Pickle!