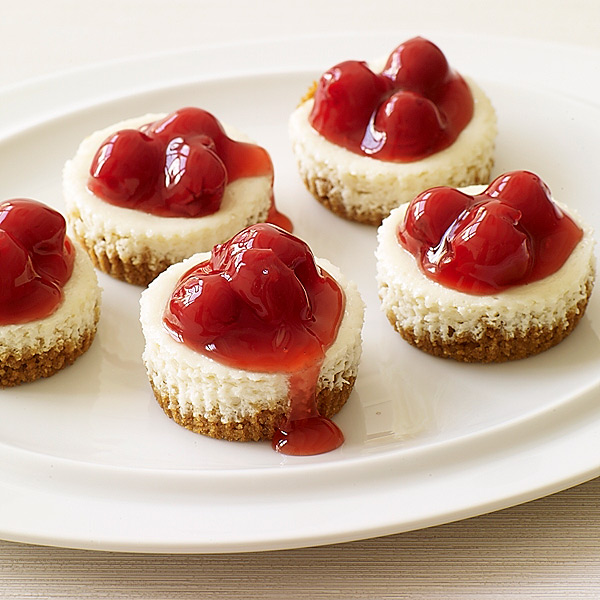 Cheesecakes are a delectible treat to have at any party. Yet you don't have to bring a whole cake for people to eat-you can simply make mini cheesecakes. No less delicious and easier to eat. Try it out!
Ingredients :
2 (8 oz.) pkg. Philadelphia cream cheese, softened
3 eggs
2/3 c. sugar
1 tsp. vanilla
20-24 vanilla wafers
Cherry pie filling
Directions :
Beat together with electric mixer, first 4 ingredients, for 5 minutes.
Place cupcake papers in tin.
Place 1 vanilla wafer on bottom and fill 2/3 full.
Bake for 15-20 minutes at 350 degrees. While still warm, put 1 teaspoon of cherry pie filling on top. Makes 20-24.
For more information about how to make fluffy japanese cheesecake, click the link.