For some people, snack does not always mean literally 'light' foods like chips or chocolate. Sometimes it means some 'big-size' snack that will drive away the hunger pangs. If you're one of them, you can get jumbo sized snacks at these snack joints scattered around Jakarta:
Pop Chop Chicken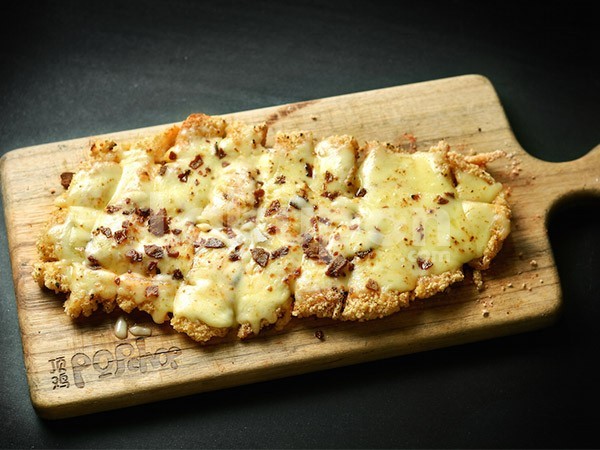 Pop Chop Chicken offers fried chicken menus. Although it is deep-fried, the chicken meat is still juicy and soft. You can choose Original or Crispy variant, and choose the flavor. It offers various seasoning powder to be added to your chicken snack, such as Taiwan Pepper, Smoky Beef, BBQ Grilled, Roasted Chicken, and Super Seaweed. The chopped chicken is then served in a box a la Chinese takeaway food.
You can find Pop Chop Chicken in six malls in Jakarta: Plaza Indonesia, Lotte Shopping Avenue, Grand Indonesia, Summarecon Mal Serpong, AEON Mall Serpong, and Mall Ciputra.
Hot Star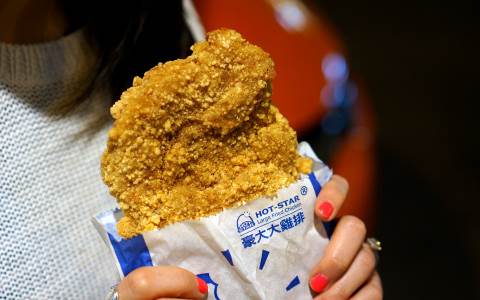 Similar to Pop Chop Chicken, Hot Star also offers fried chicken menus. The chicken chop is so big, and you can choose to have it as a whole (not chopped). Hot Star offers six seasoning choices: Seaweed, Black Pepper, Sour Plum, BBQ, Mozzarella, and Garlic Sweet Sour. One of the recommended flavors is mozzarella: hot fried chicken topped with sweet and sour sauce and melted mozzarella. You can add chili powder to make it even hotter!
Hot Star joint locations: Pondok Indah Mall 1, Grand Indonesia Mall, Bay Walk Mall Pluit, Mall Kelapa Gading, Lippo Mall Puri @ St. Moritz, Mall Ciputra, Emporium Pluit Mall, and Supermal Karawaci.
Shihlin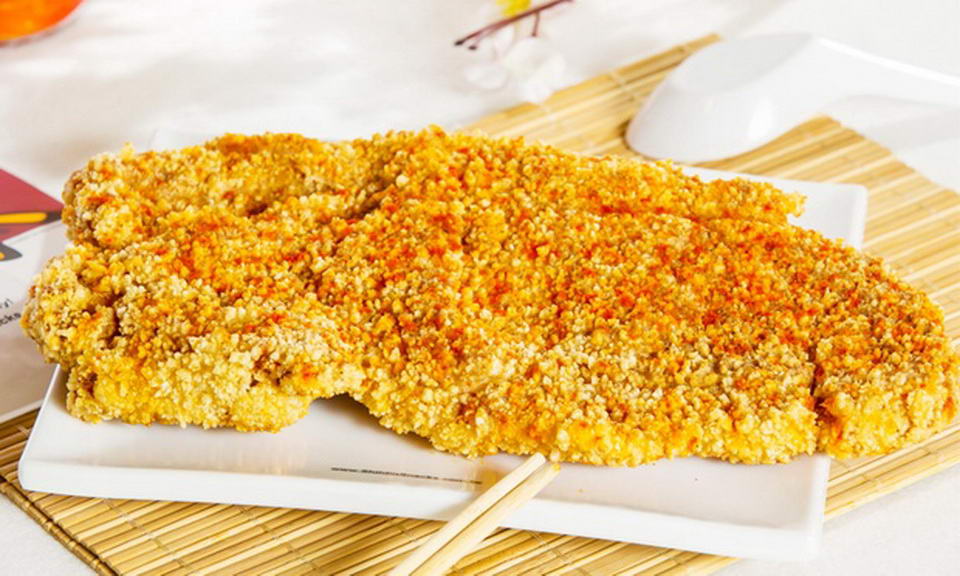 This Taiwanese snack joint also offers fried chicken snack. However, the flavor choices in Shihlin are limited only to Original, BBQ, and Seaweed. Recently they launched a new flavor which will soon be favorite flavor: Indomie flavor! Regardless of what flavor you prefer, add chili powder to enhance the soft, juicy, fresh chicken meat of Shihlin.
Shihlin stores are available at: Kota Kasablanka, Lotte Shopping Avenue, Pondok Indah Mall 2, Mall Kelapa Gading, Central Park, Kemang Village, and more.
Master Squid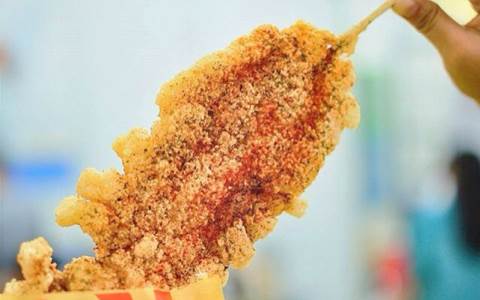 Jumbo seafood for evening snack? Sounds fun! You can get a Giant Squid menu at Master Squid. Salt & Pepper, Barbeque, Green Onion, and Seaweed are flavor options that you can choose from. Do not forget to choose the spiciness level. If you like being 'extra', you can ask for extra melted cheese to be poured over you piping hot giant squid.
Master Squid can be found in these malls: Mall of Indonesia, Mall Ciputra, Lippo Mall Puri @ St. Moritz, Supermal Karawaci, and AEON Mall.
Yaya Squid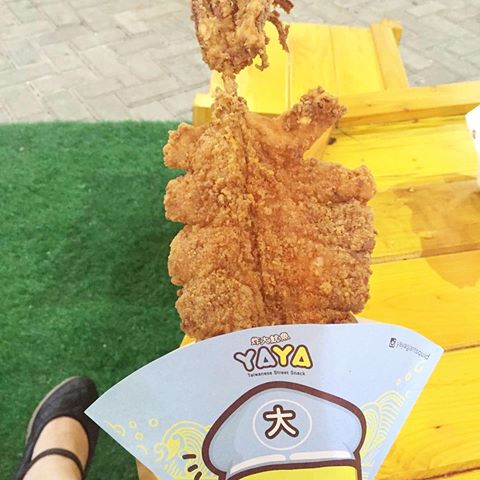 The size of squids at Yaya Squid ranges from L to XXL squids. This fried squid is available in several flavors like Salt & Pepper and Seaweed. You can add chili pepper, chili sauce, or honey mustard as topping of your large squid. Beware, as sometimes one piece of XXL squid is not enough!
Address: Bay Walk Mall, LGM floor, Jalan Pluit Karang Ayu Pluit
Phone 0812-8858-6622