Bali is an incredible destination and has more than just beaches and culture. To make your holiday unforgettable, Bali has some of the craziest, unique and fun themed restaurants that you and your kids will love. These restaurants will not only urge you to snap some photos and Instagram them right away, but also make your tummy happy.
Here is our pick of 7 unique themed restaurants in Bali that you must visit on your next holiday:
Tsavo Lion Restaurant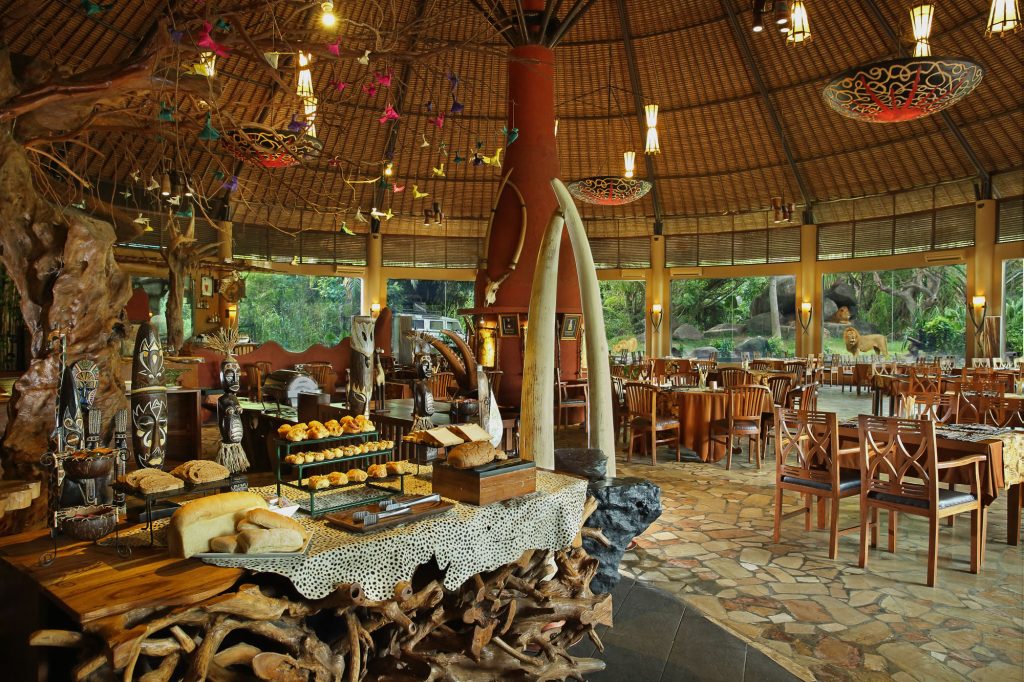 This is one of the restaurants that have been featured in many mass media outlets. Located inside Bali Safari & Marine Park, Tsavo Lion Restaurant is the first African themed restaurant in Asia, which allows you to have a close encounter with the real wildlife. As it is located side by side with lion's exhibition area, you can enjoy your favorite Western or Asian meals while seeing a gather of lions playing with each other. Kids would love it!
Address: Bali Safari & Marine Park, Jalan Prof Ida Bagus Mantra, Gianyar, Bali
Phone 0361-7475000
Motel Mexicola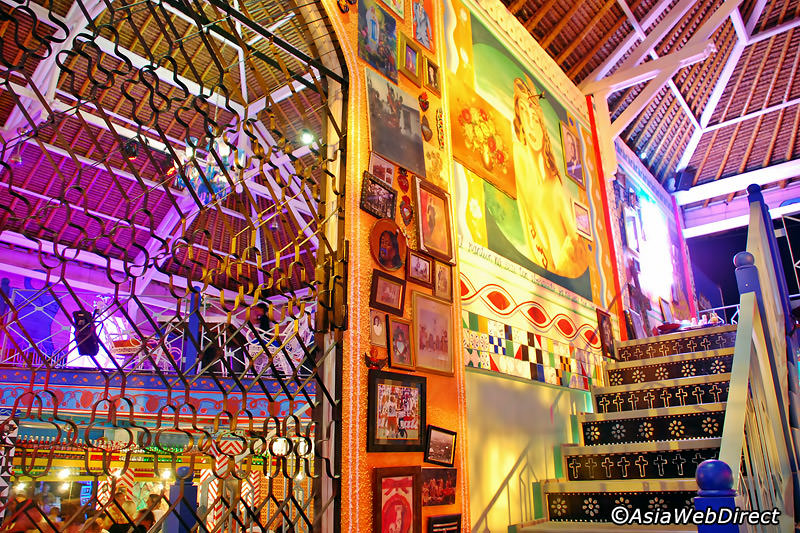 This is also one of the restaurants in Bali that people always Instagram when they visit it. Motel Mexicola brings together all the elements of traditional Mexican hotels, with combinations of vibrant colors both on the exterior and interior of the restaurant. The menu boasts of favorite Mexican dishes such as fajitas, tostadas, and tapas. Your kids will also love their selection of shakes and desserts.
Address: Jalan Kayujati 9X Petitenget, Bali
Phone 0361-736688
La Laguna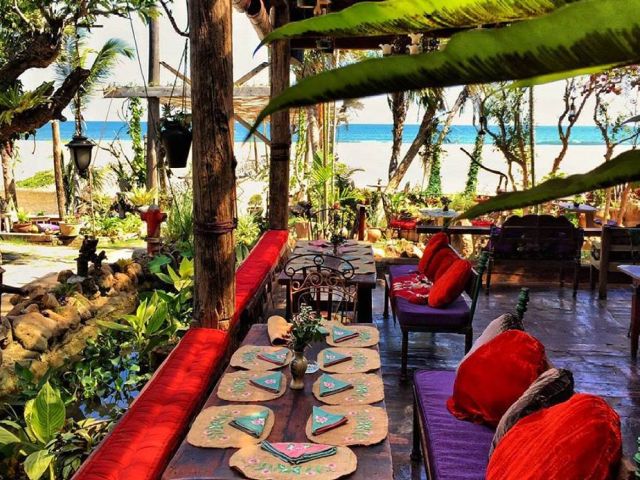 La Laguna is simply quirky in its bohemian décor and stunning Gypsy caravan backdrops. Set right in front of the sandy beach, La Laguna will give you a wonderful dining experience. Apart from the very hip, Instagram-able view, here you can enjoy a selection of delicious Western picks like tablas, tapas, soups, and a range of desserts for you to enjoy.
Address: Jalan Kayu Putih, Berawa, Canggu
Phone 0361-4741214
Frankenstein's Laboratory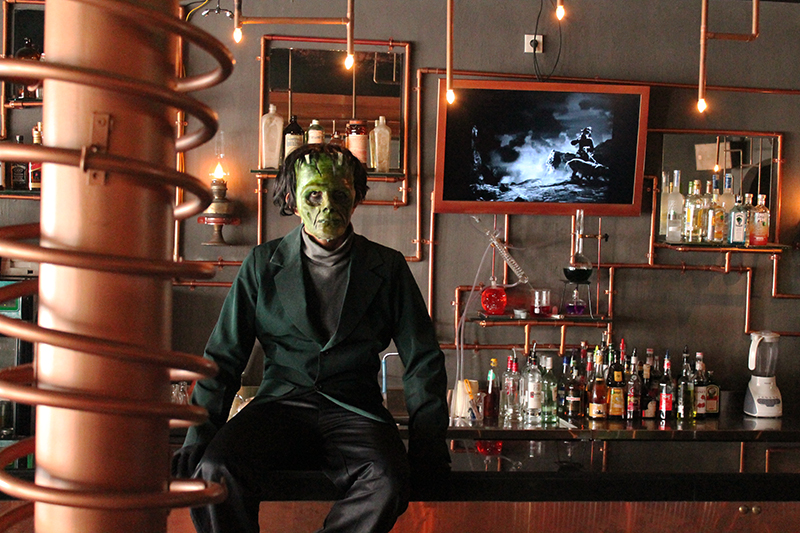 No need to wait until Halloween if you want to have dining experience in ghoulish-themed restaurant. The restaurant is set up as a dungeon laboratory, and to add the vibe, the staffs serve food in full costumes and make up (sometimes they will scare you!). The drinks that you order will be served in their own laboratory glassware such as beakers, test tubes, and syringes. You'll really feel like in the Frankenstein's own laboratory!
Address: Jalan Dhyana Pura No 6 Seminyak, Bali
Phone 0361-731622
Cosmic Dinner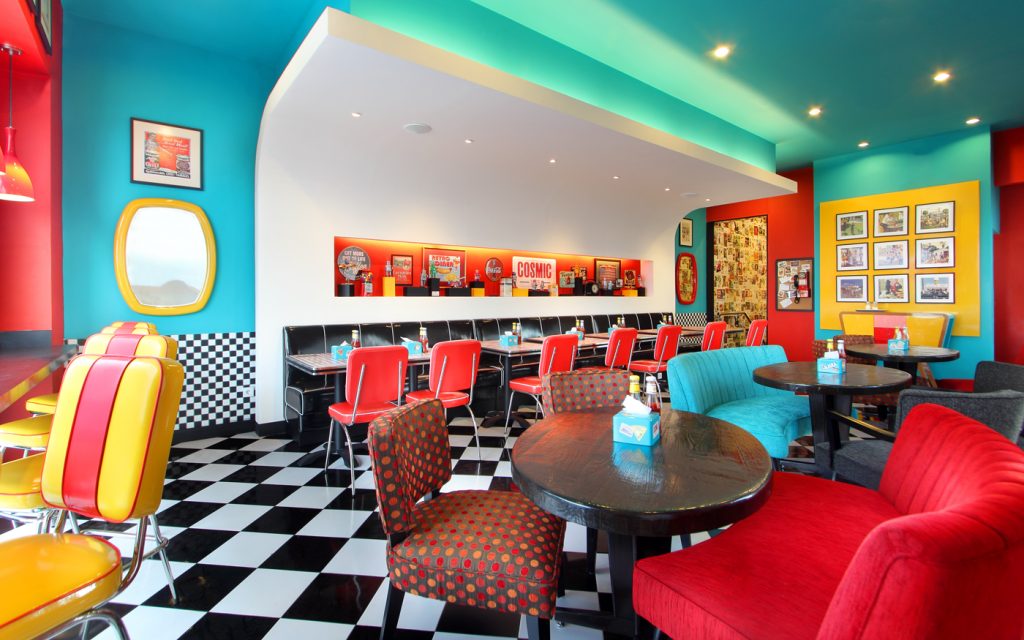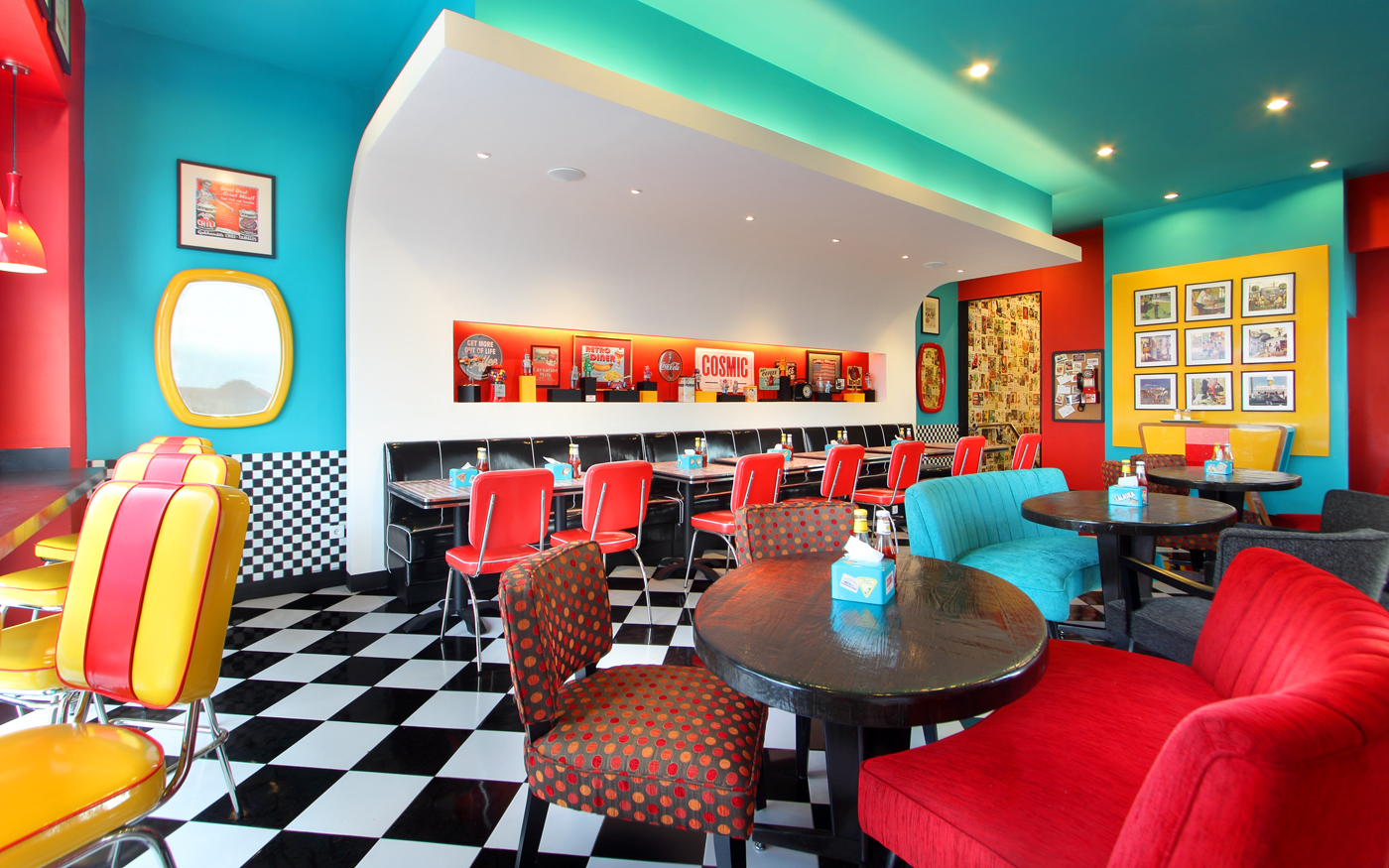 If you love anything retro, Cosmic Dinner must be in your list. The 1950s themed restaurant has checkered floor, neon jukebox, and overall retro décor that will keeps your hand busy capturing photos. Their selection of classic American menus like pancakes, waffles, sandwiches and coffees will indulge your taste buds. Cosmic Dinner is really a feast for both your eyes and tongue!
Locations:
Corner of Sunset Road & Dewi Sri Kuta Bali
Phone 0361-8947389
Lippo Mall Kuta, LG-11, Jalan Kartika Plaza, Lingkaran Segara Kuta Bali
Phone 0361-8978013
Warung D'Sawah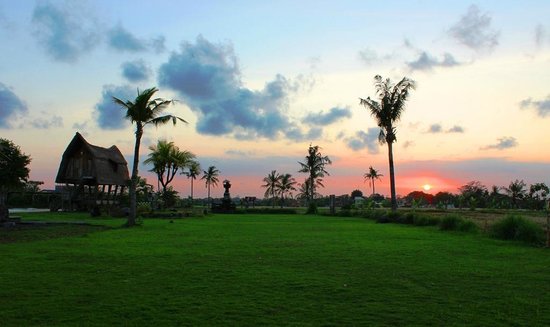 Do you want to see the beauty of Denpasar's countryside? If yes, then you should visit Warung D'Sawah. This hidden gem is located at the end of a long garden path, and housed in a traditional Balinese joglo house made of bamboo. As for the menus, Warung D'Sawah serves Balinese, Western, and a selection of Chinese fares.
Address: Jalan Raya Kerobokan, North Kuta, Bali
Phone 0361-731196
La Favela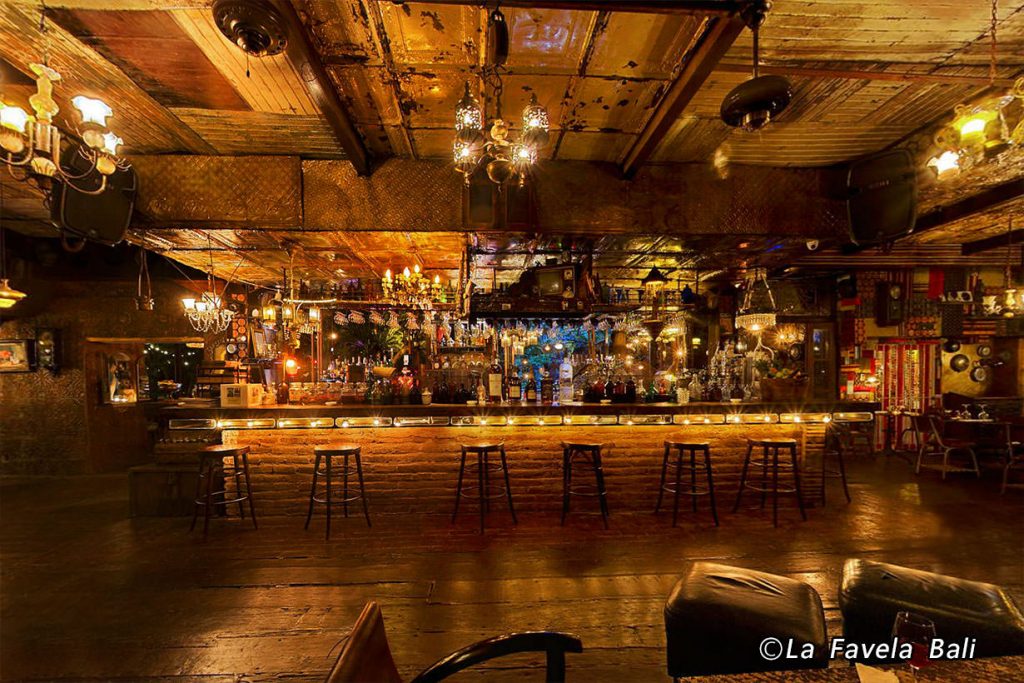 This visually stunning restaurant is one of the favorites among expats and tourists. The colonial and retro inspired décor are just a spoil for the eyes—from leather sofas to the old-school scooters. The restaurant is an interesting place when it comes to grooving with people with partying spirit. For the menus, La Favela boasts a diverse mix of Asian, South American and Mediterranean cuisine during the weekdays, and during weekends, the eclectic restaurant transforms into a club, with themed house parties.
Address: Jalan Kayu Aya No 177X, Badung, Bali
Phone 0361-730603
So, which one is your favorite? Or do you have any other unique themed restaurants that we should visit in Bali? Share with us!