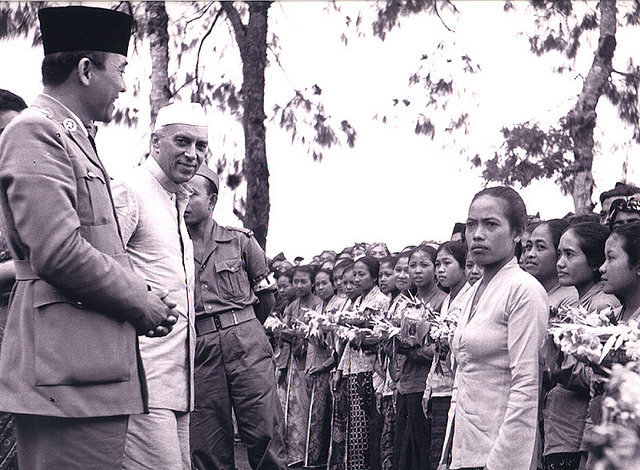 In 1950, the first President of Indonesia – Sukarno called upon the peoples of Indonesia and India to "intensify the cordial relations" that had existed between the two countries "for more than 1000 years" before they had been "disrupted" by colonial powers.
India had supported Indonesian independence and Nehru had raised the Indonesian question in the United Nations Security Council. In 1955, Indian Prime Minister Jawaharlal Nehru and Indonesian President Sukarno were among the five founders of the Non-aligned Movement.
We have a rare collection of photographs showcasing the friendship and cordial relations between Indonesia and India.