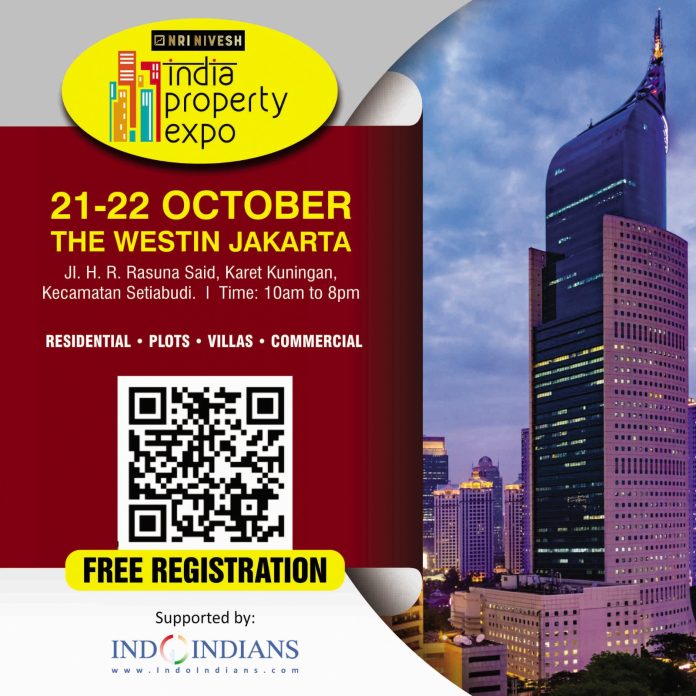 2 Days of Incredible Deals On Properties From Top Cities in India!!!
Get the Best India Property Deals now in Jakarta, Indonesia!
👉Date : 21-22 October ( Sat-Sun)
👉Venue : THE WESTIN JAKARTA
Jl. H. R. Rasuna Said, Karet Kuningan
👉Time : 10am to 8pm
👉Free Entry / Valet Parking
🔹Due to high demand, Register now to secure Your slot!
⭐ Meet the Top Indian Property Developers 1 on 1 Directly
⭐ Incredible Pre-Launch Offers & Unbeatable Deals
⭐Flexible Payment Plans
⭐ Free NRI Taxation ,Will & Inheritance Advisory sessions
Projects include Residential, Plots, Villas & Commercial
Ranging from INR 30 Lacs to INR 10 Crores
✔️20+ Top Property Developers
✔️10+ Cities from all across India including Hyderabad I Bangalore I Mangalore I Kochi l Chennai l Mumbai l Delhi NCR l Gurugram l Pune and many more !
✔️100+ Projects with Exclusive Deals
Snacks & High Tea will be provided to all Registered Visitors
🔹Due to high demand, register now to secure Your slot!