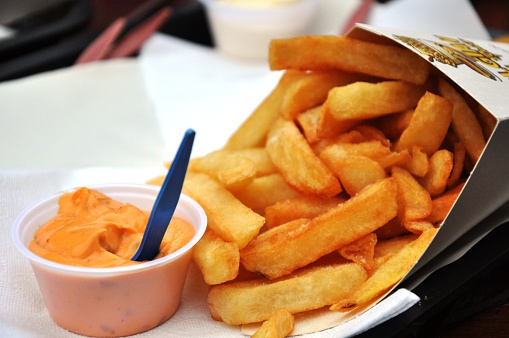 Samurai sauce is a Belgian condiment commonly served with French fries. It is a spicy sauce with mayonnaise as the base. Here is a tried and tested,  simple yet effective recipe for making this sauce shared generously by Isha Sagar
Ingredients:
2 cloves garlic, chopped very fine
1 tbsp olive oil
1/4 tsp cumin powder
1/2 tsp smoked paprika powder
2 tbsp tomato paste/tomato sauce
1/2 cup mayonnaise
1 tbsp sour cream
1/4 tsp salt
1 tbsp lemon juice
Method: Mix together and enjoy!
shared by Isha Sagar