Now you can do everything in just one click, including catching up with your favorite movies or TV series from your mobile devices.
Finally there are many online entertainment sites and services available in Indonesia. These help you to find gazillion movies, TV series, songs, or TV channels and watch it legally anytime you want. Some are free of charges; some require you to subscribe for affordable price and interesting offerings.
Here are our picks of online entertainment sites and apps that are available in Indonesia:
MUSIC
Spotify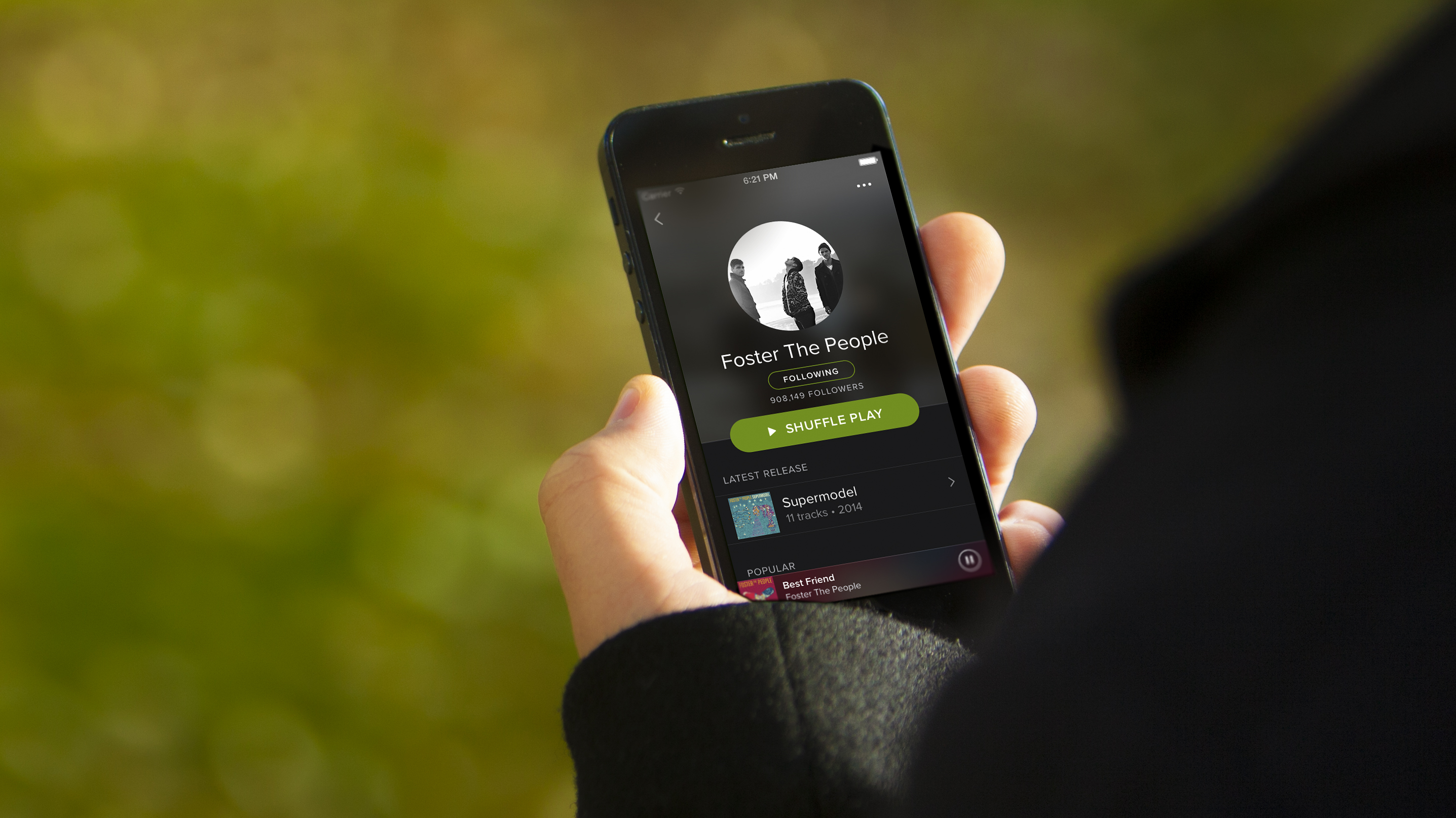 Spotify is a Swedish leading music, podcast, and video streaming service that provides digital rights management-protected content from record labels and media companies. It is available in Indonesia since April 2016. You can search your favorite music by artist, album, or genre; and create your own playlist. Spotify operates under the freemium model (basic services are free, while additional features are offered via paid subscription). The Spotify Premium enables you to play your music on-demand with high-quality audio and play offline without ads for Rp49,000/month.
Get the app here https://www.spotify.com/id/
JOOX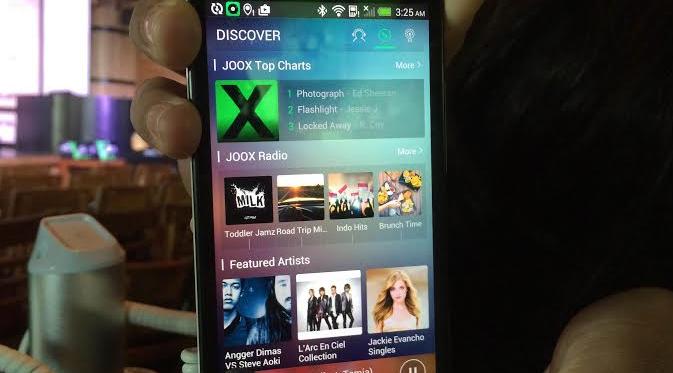 JOOX is a new-fashioned app that provides free music services, and you can get the app for free on App Store. On JOOX, you can listen to any radio on demand, search top charts quickly, shuffle any recommended songs, add favorite songs, and enjoy other stellar services. Other than free service, JOOX also provides JOOX VIP where you can listen to music without ads, download the songs, play the musics on-demand—all with high-quality audio for Rp49,000/month.
Get the app here http://www.joox.com/id/en/#/download
Guvera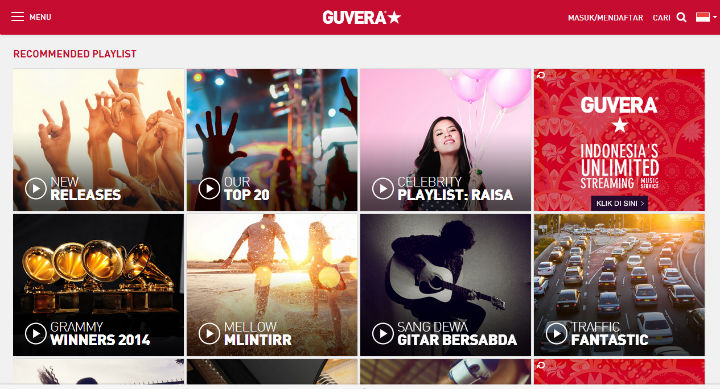 With Guvera, you can access the music you love, legally. There are many expert-curated music channels and playlists, exclusive brand collaborations, music news, interviews, even photo galleries and competitions. Guvera claims that their picks can't be found anywhere else. You can also subscribe to get more interesting offers, start from Rp20,000/week.
Get the app here https://www.guvera.com/
VIDEOS
Netflix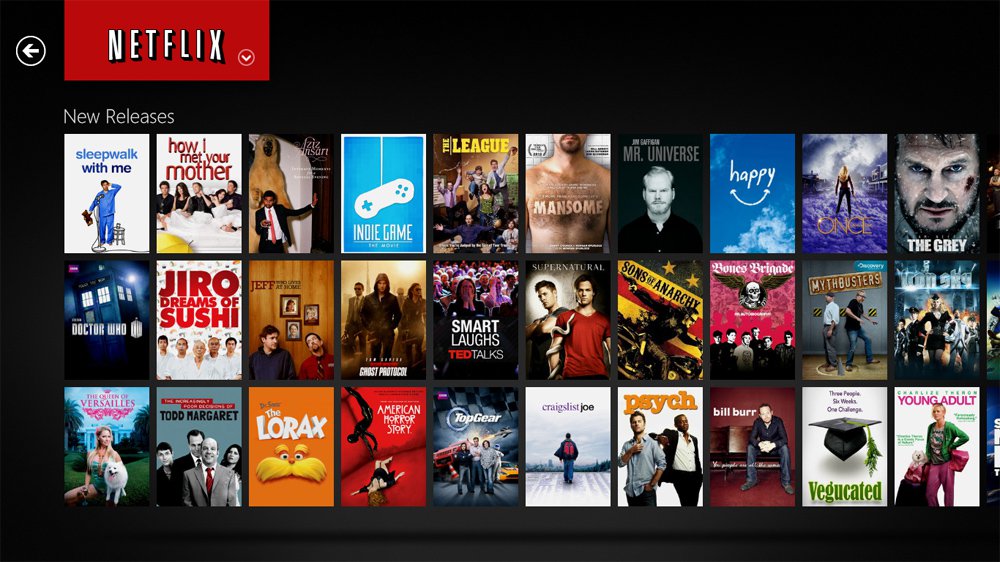 Netflix is probably the most famous streaming media and video on demand service provider. Available since January 2016, Netflix offers new subscribers with a month of free services. Afterward, customers will be charged a monthly rate that starts at Rp109.000 for basic package. You can watch your favorite movies and TV shows on your TVs, phone and tablets, or your computer anytime, anywhere.
HOOQ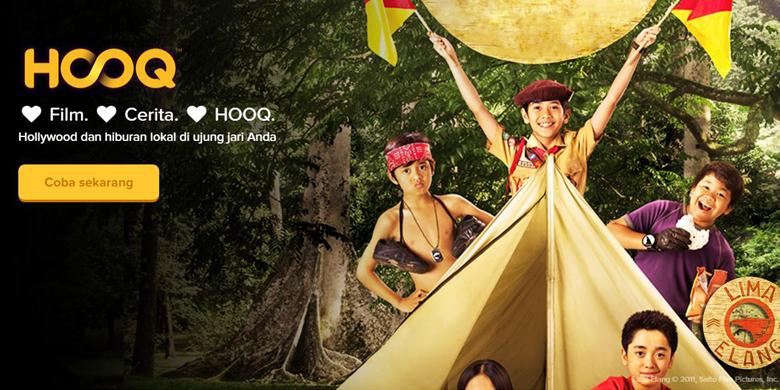 Dubbed as the main competitor of Netflix, with HOOQ you can stream, download, and enjoy thousands of movies and TV series from your devices. Here you can watch your favorite Bollywood blockbusters, Hollywood's rom-coms, or scare yourself senseless with Thai horror movies. You can subscribe for Rp18,700/week or Rp49,500/month. All new users who registered to HOOQ will get 7 days free trial.
For more information, click https://www.hooq.tv/id
Google Play Movies & TV
Google Play Movies & TV is an online video on demand service operated by Google. Movies and TV shows can be viewed on the Google Play website or via the Google Play Movies & TV application, which is available for Android, iOS, and Roku devices. You can also rent or buy those movies and TV shows for offline viewing and view them later using mobile app.
See the available movies here https://play.google.com/store/movies