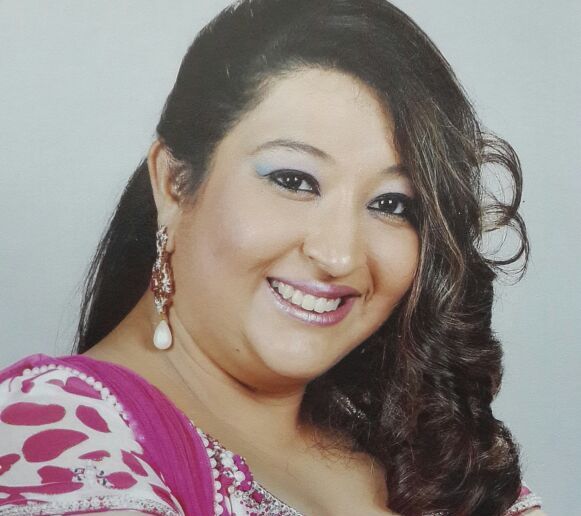 Payal Chellani has been known as one of the best Indian dance choreographer in Jakarta. She teaches dance for weddings, parties, and some shows for over 10 years now. Payal has been dancing since the age of 13, when she just danced for fun like any other kid.
Her journey to be a well known dancer and choreographer has not been easy. Her hobby was challenged when "I was asked not to dance because I was fat, and I cried," she shared her story with Indoindians. "I cried for sometime and thought that maybe I'm not meant to dance but to do something better. So I left it that way."
However, she never let those words put her down. "I used to quietly see my seniors rehearse in school. One day, when they all went for lunch break, I entered the hall and started doing their moves," said Payal. "Just then one of the seniors, who had forgotten his cell phone (the Headboy of our school, Vishal Keswani) entered the hall and saw me dancing, and said that I will definitely dance whether or not I have a partner."
Vishal put her in the center, and that's when everyone realized that she could really dance. "From that day until now, I have danced my way through life. And when I look back, I regret nothing," she said.
Her career in dance started with challenges, but she ended up loving to share her talent with others around her and see their joy when they move to Bollywood songs. "I realized that while I teach dance, I actually let myself free from all the anxiety in my day to day life. I also wanted people to feel that dance is bliss. A lot of times I have had people thank me for making them better than they were."
Payal said that as a choreographer, she has to be creative with the moves. Although she adheres to semi classical, Bollywood, and modern Bollywood dances, she combines the moves with contemporary and other dance forms. "Nowadays no one wants to have it completely Bollywood or classical for that matter. Adding various dances make the whole dance looks more ecstatic," Payal explained.
Coming up with new concepts, new ideas and new dance steps are the challenges of being a choreographer, but those also make her learn a lot. "It really makes my day when my participants walk up to me and tell me 'I am a better dancer now'. At times, I also have to choreograph for people who come from abroad, and it's amazing when they still recall that they had danced with me and they cherish those moments."
Her favorite choreographers are Prabhudeva and Remo D'souza. "I love their innovative styles and the fact that they have grown from being choreographers to producers and directors. Talent can't be suppressed, and a talented artist will grow and enhance different aspects of their creative being," said Payal.
Aside from living up her passion as a dancer, Payal is also teaching in Royal Buckingham School as a Hindi, Geography, and Business Management teacher. She admits that it does get difficult when she has to choose between two of her favorite professions. "I love my kids at school! They might be young but sometimes they enlighten me with so much that I don't know," she said. But she believes that when you do something that you love, it never gets difficult. "I love doing both teaching my kids and people who are passionate about dance."
Lastly, Payal shares her favorite quote. "Dancing is the loftiest, the most loving, the most beautiful of the arts, because it is no mere translation or abstraction from life, it is life itself. And I also believe that any BODY can dance."
Full name: Payal Chellani
Age: 31
Education: High School Graduate and a Degree in Event Management
Family: Single, Mom Dad and Sister
Interests: Reading, writing poems, traveling and cooking
See Payal's work on her Facebook page, DANSATION>>>>